What's the sensible thing to do with lockdown savings?
Wondering how to best use the cash you've stashed during the pandemic? We look at the options
Having been stuck at home and forced to spend less than normal for many months due to the Covid-19 lockdown, lots of people have been able to bolster their bank balances.
Many Brits have made big savings on things such as petrol, pub visits, weekend trips, cinema outings and high street shopping – and are now enjoying a mini-windfall as a result.
If you're in the fortunate position of having amassed some cash, you may now be wondering what to do with this "surplus" money.
Making the right decisions as we come out of lockdown could really boost your financial well-being.
At the same time, we've also got some pointers on what to do if your finances have suffered during lockdown, perhaps due to a cut in income or being on furlough – to help start getting your savings back on track.
Tips for those with lockdown savings:
Resist the urge to splurge
With restrictions easing, you may be tempted to dip into your pent-up savings and embrace old lifestyles.
This might mean heading to the pub or hitting the shops to refresh your wardrobe.
But you need to do so sensibly. While it's fine to want to treat yourself a little after a tough year, you don't want to end up blowing all you savings in just a matter of weeks.
Overpay your mortgage
A productive way to use excess savings is by overpaying your mortgage. This could save you thousands of pounds in interest charges and mean you clear your home loan a lot sooner.
For example, if you have a £200,000 mortgage at a rate of 3% over a term of 25 years and paid an extra £200 a month, you could save more than £21,600 in interest – and pay off your mortgage almost six years quicker.
That said, you should only overpay your mortgage if you haven't got any other expensive debts, such as an overdraft (see below).
You also need to watch out for early repayment charges (ERCs) if you go over the maximum repayment amount. Typically, lenders will permit you to overpay 10% of your remaining balance each year without penalty – but check the Ts and Cs.
Another benefit of overpaying is that you may be able to get a more competitive deal should you choose to remortgage after having reduced the balance you owe. To compare mortgage deals head here.
Pay down debts
If you have expensive debts, such as credit cards, personal loans or an overdraft, it can make good sense to use some of your lockdown savings to pay these down – or clear them completely.
Typically, the rates you pay on money you owe will be much higher than the rates of interest you get on your savings.
The best approach is usually to focus on clearing the most expensive debt first. But before doing so, always check for any penalties.
Continue to build savings
Another option is to go on growing your savings pot, as it's always helpful to have a healthy financial cushion in place.
The bad news is, the latest data showed inflation rose 2.1% in the 12 months to May 2021 – up from 1.5% in April. It is now expected to push above 3% this summer.
This is another kick in the teeth for savers as it means we can't expect savings rates to rise across the board any time soon. With this in mind, it's vital you track down the best savings deals you can find.
If you don't need to get your hands on your cash, better rates may be available on fixed-rate accounts as opposed to easy-access accounts. But you do need to be prepared to lock your money away for a year or two.
Cash ISAs (individual savings accounts) are a tax-efficient way to use lockdown savings. You can currently slot £20,000 into an ISA and the money grows tax-free.
To compare savings rates, head here.
Consider investing
If you've got enough money in low-risk cash savings and have surplus cash – which you have no immediate need for – you might want to think about investing for the longer term.
This can make good sense at a time when savings rates are at rock bottom and inflation is on the up.
As a starting point, you could consider a stocks-and-shares ISA where you can hold investments free from tax. But note that while investing offers the potential for more attractive returns, it is not without risk due to market volatility. You need to understand what you're getting into and be prepared to invest for a minimum of five years to give your money the best opportunity to grow. Research carefully before making any decision.
Tuck money away for retirement
The pandemic has been a stark reminder of the importance of having adequate pension savings in place.
Given the State pension is unlikely to give most people enough to live on for a comfortable retirement, it's vital to put money away for the time when you stop working.
Putting money into a pension is a very tax-efficient way to use money you have accumulated during lockdown.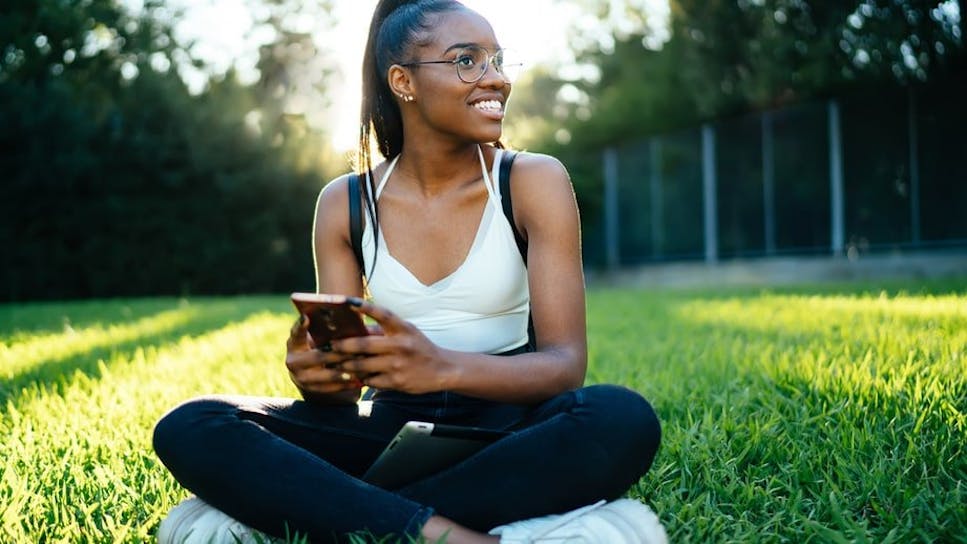 What can I do if my finances have suffered during lockdown?
While some people have managed to accrue a healthy pot of lockdown savings over the past year or so, others have been less fortunate.
Some individuals – including those put on furlough or who have endured a cut in income – may have found that their finances took a pretty hefty battering during the pandemic.
The good news is, we are starting to see an uptick in people in work, and there are signs we may be moving slowly into more financially secure times.
Once you've got money coming back in once again, you need to focus on saving.
The uncertainty of the past year or so has brought home the importance of having an emergency fund set aside – should the unexpected happen.
Ideally, this financial safety net should be equivalent to between three and six months' worth of essential expenses, and should be held in a competitive easy-access account.
Tips to help you get your savings back on track
Commit to saving a small, regular amount each month.

Set up a direct debit to go into a savings account on the day after payday. That way, you'll hardly notice the money leaving your account

Check out apps, such as Plum, Chip, Cleo or Tandem, which use clever algorithms to analyse your spending habits and work out how much you can afford to save. They then sweep money from your bank account into a separate savings pot, usually a few times a month

Make use of budgeting apps so you can work out where your money is going, and where you can make savings