Is there an upper age limit for driving?
Are older drivers still safe on the road or should they be required to take a re-test?
There are over 4 million people in the UK aged over 70 who hold a driver's licence, according to IAM RoadSmart, up from 3.9 million in 2012. This number is expected to keep going up as improved life expectancy increases the number of older people in the population generally.
So, inevitably, more people are asking whether older people are safe behind the wheel. And what are the rules about driving in old age?
No age limit
At the moment there is no upper age limit for driving in the UK, which means you could carry on driving until you were a 100 or more. In fact, Britain's oldest licence holder in 2015 was 107.
However, the DVSA will send you a form to renew your licence when you turn 70. You must then re-apply for your licence every three years.
There is no mandatory test or medical, but you must declare on the form that you are fit and able to drive safely. You must also meet the minimum eyesight requirement. In other words, you must be able to read - with glasses or contact lenses, if necessary - a car number plate made after 1 September 2001 from 20 metres away.
You must also have a visual acuity of at least decimal 0.5 (6/12) measured on the Snellen scale, as well as an adequate field of vision. Your optician can perform the test, and NHS eye tests are free for people aged 60 and over.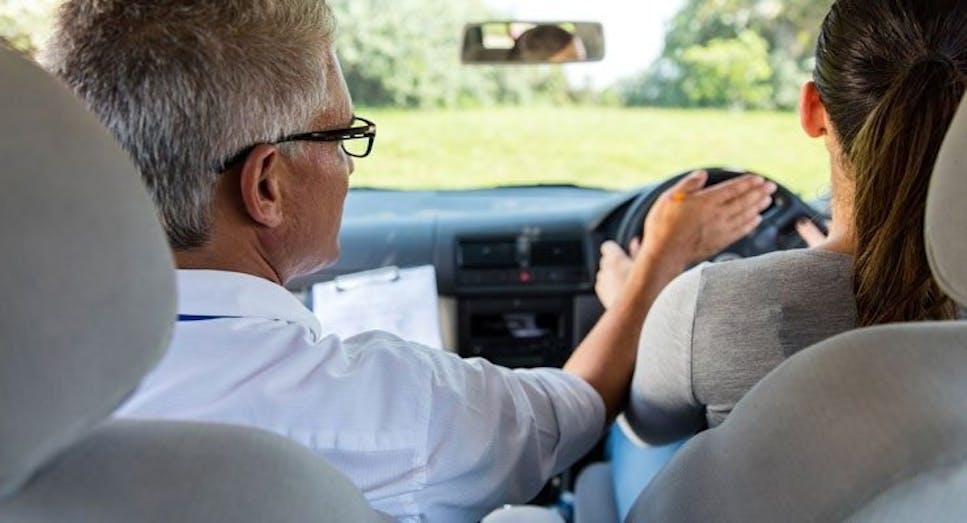 Conditions apply
In addition, you need to tell the DVSA if you have one of a long list of health conditions. Some are more common as you get older, such as dementia and Alzheimer's, but they also include:
Diabetes or taking insulin

Syncope (fainting)

Heart conditions

Sleep apnoea

Epilepsy

Strokes

Glucoma
But if you are diagnosed at any age with an illness or injury you should ask your doctor if you need to notify the DVSA. If you don't, this is a criminal offence and carries a maximum penalty of £1,000.
Compulsory re-tests?
Compulsory driving tests for older motorists are widely judged to be unfair.
After all, there are plenty of 'dangerous' drivers across all the age groups, and many would argue that experience counts for a great deal on the road. There is also evidence that older drivers are actually safer than younger motorists.
An in-depth study of crash data and statistics by IAM RoadSmart, for example, found that, while 8% of drivers are over 70, they are only involved in around 4% of injury crashes. By contrast, 15% of drivers are in their teens and twenties, but they are involved in 34% of injury crashes.
Playing it safe
The impressive safety record of older drivers can at least partly be explained by self-regulation.
Many elderly motorists change their driving pattern, avoiding driving in bad weather, at night or during peak traffic periods.
But there are negative statistics about older drivers. For example, a study led by psychologists at Nottingham Trent University found that older people are three times slower at processing visual information from more than one object, which could make them more dangerous drivers.
The problems are deemed to be particularly acute at junctions, roundabouts and slip roads.
Taking responsibility
If you are worried about your own driving, or perhaps concerned about the driving ability of an older relative, a number of organisations, such as IAM RoadSmart and the AA, run refresher courses for older motorists to brush up on their driving skills.
You can also get advice from a Mobility Centre or even your local council. Remember, it's your responsibility to make sure you are safe behind the wheel.