Been made redundant? Here's what to do
If you are one of the many thousands of workers up and down the country to be told you're out of a job, help is at hand. With money tight, making sure you are getting everything you are entitled to is paramount.
Don't panic
While losing your job is both financially and emotionally devastating, it's really important to stay calm and work out your options. 
Firstly, visit your local job centre as soon as you can to make sure you get all the benefits you are entitled to as quickly as possible, while you job hunt. Likewise, visit your local Citizen Advice Bureau if you require extra advice such as legal or technical information.
Some of the bigger firms give free redundancy counselling – offering both practical and emotional support to help you find work and sort your finances out. Take advantage of this as anything that helps you re-establish some stability is the key to getting your life and finances back on track.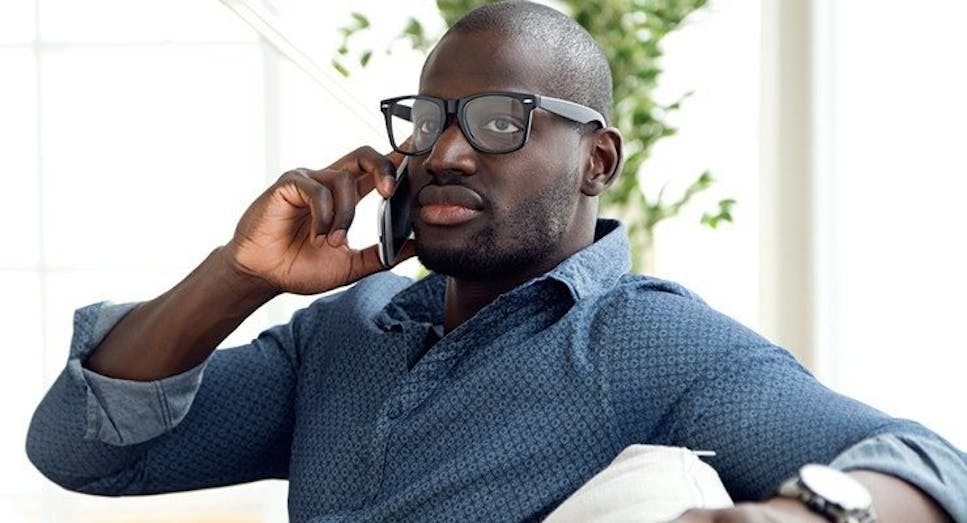 Redundancy notice and pay – check your employment contract
Check your employment contract and read over your redundancy rights. By law, you are entitled to notice based on how many years you have been working for the company – a week per year, up to a maximum of 12 years.
To qualify for a statutory redundancy payment, you need to have completed at least two years' service. The formula is half a week's pay for each year if you are between 18 and 21; one week's pay up to and including the age of 41; and thereafter 1.5 week's pay subject to a maximum of 20 years. From 2 February this year, the payment was capped at £350 a week – a dramatic pay cut for those who have been on higher incomes.
Redundancy packages – negotiate the best deal possible
Companies are aware that staff redundancies are a terrible blow to the whole workforce. Beyond your statutory redundancy pay, some employers may also agree to a lump payment – often a month's salary for every year's service – the first £30,000 is tax-free.
If you are paid more than this, the rest is paid at your highest rate – so 40% for those in the top tax band. For those that are currently higher-rate taxpayers there are steps you can take to improve your cash flow position.  Ask your company to ensure that this money is paid after you receive your P45 – the tax document you get when you leave your job. This will ensure that only 20% of the remaining payout is taxed at source.
If you do get this money in your last pay packet, then 40% will be deducted at source. In most cases these workers will have to pay the remaining tax in the following year's tax return
You could also negotiate your period of notice and holiday leave in exchange for payment. Or, your boss may allow you to stay in the company medical scheme.
Use redundancy payments to boost your pension
Workers can avoid tax altogether on any surplus by paying this directly into their pension. Under current rules, individuals can pay the equivalent of their annual salary each year into their pension plan and they will receive tax relief on these payments. This means for higher-rate taxpayers a £60 payment is worth £100 in their pension, once the Government has added tax relief. Basic-rate taxpayers have to put £80 into their pension to get the same £100 contribution, thanks to the vagaries of tax relief.)
This is a particularly attractive option for those who are 50-plus. This is because you can draw a lump sum from your pension once you reach the age of 50, so those in this age group can instantly take up to 25% of their pension fund as a tax-free lump sum. In other words they get the benefits of tax relief but can still have access to the majority of this money if they need it for day-to-day living expenses.
For younger workers this may be a tax-efficient option, but it isn't recommended if you think you are going to need these funds in the immediate future – it could be locked away for a long time.
Remember that from April 2010 people will have to be aged 55 or over before they can take a quarter of their pension fund as a tax-free lump sum.
Counting the cost
Sort out all your priority debts such as your rent or mortgage, fuel bills and council tax. It is well worth calculating a fresh budget, post redundancy, to assess your outgoings and costs.
In the current economic climate it is more crucial than ever to factor in redundancy in advance of making any financial commitments – from loans and mortgages, to credit cards and hire purchase agreements.
If you have taken out unemployment insurance – call your provider straight away and find out what you are entitled to. You are likely to be asked to submit a copy of the official letter of redundancy and notice details, so get all your paperwork ready.
For those who have not been made redundant but are worried about their job security, it may be worth looking into income protection just in case the worst happens. Make sure you check the terms and conditions carefully before you buy because providers are clamping down on unemployment cover given the current climate – many insurers will still cover unemployment as long as you have not been officially notified that there will be cutbacks and provided that you are not made redundant in the first 120 to 190 days.
Before you buy any new cover, it's also worth checking what protection you already have in place – if you have mortgage, loan or credit card payment protection insurance you may already be covered for redundancy.
Mortgage worries
For homeowners, redundancy can mean losing more than your job. Repossessions have shot up and the latest statistics show that every 10 minutes a house is repossessed with a rise of 24% in the number of homeowners falling behind with mortgage repayments.
The advice is to contact your lender straight away because if you fall behind on your payments and have not informed them, your lender could apply to the county court for possession of your home.
If you have taken out a mortgage payment protection plan, call the provider and explain your circumstances. The rules on these products are strict and paperwork checks can be lengthy.
Due to the huge escalation in repossessions, there is now an agreement from the major lenders called a pre-action protocol, allowing lenders three months' breathing space. Some lenders may even allow six months but you have to inform them of your situation and your job-seeking efforts.
As of this month, the Government has reduced the length of time for those on benefit to be entitled to housing payments covering the interest on their mortgage. To qualify claimants need to be registered unemployed for at least 13 weeks, as opposed to 39 weeks previously. There are some restrictions and you will need all your mortgage paperwork, but it is worth the effort.
Check your savings – your 'rainy day' has arrived
If you are made redundant, it may be time to dip into your 'rainy day' savings. Building a savings buffer is a great idea but do check if there is not a penalty for withdrawing cash quickly.
And once you've received your redundancy save it carefully. With interest rates at record lows it's hard to make a decent return on your savings at the moment, but there is a big difference between the best and worst paying accounts so make sure you maximise your return.
If you haven't already done so, use your Isa allowance first. You can invest up to £3,600 in a cash Isa and interest is paid tax-free. If you have money left over, go for a standard savings account and look to draw on these funds first because once you take money out of an Isa you lose the tax-break on it.
Many of the highest interest rates are available on fixed rate accounts, but if you will need your redundancy money to live off, this type of account isn't suitable as you cannot normally access your capital during the fixed term. Instead look for an easy access account that allows penalty free withdrawals.
Among cash Isas, Scottish Widows bank E-Cash Isa is paying 3.6%, while Yorkshire Building Society has the best catch-free standard easy access account at 3.75%. Click here to compare more savings rates.
A word of caution however. Those applying for Income Support and Job Seeker's Allowance will have to declare their savings and this may affect their benefits.
Still in a job but...
Naturally, even if you are still in work the spiraling economic downturn could result in job losses in the future. The best thing you can do is plan now to make sure you are prepared should you be made redundant:
Make sure you have a savings buffer in place – putting aside some money each month as an income back-up plan is a great idea.

Tackle your debts. If you have outstanding debts on credit cards or loans try and pay them down as this will be much easier to do while you have an income. If you are made redundant you'll want minimal monthly outgoings.

If you are struggling with debt, seek advice straight away - inform your creditors if you are having problems and see if they will agree to accept lower payment from you each month.

Home owners should check that they are fully protected. Update any policies and read the fine print on redundancy and unemployment cover. Mortgage protection policies could be a life-saver – it is one thing to lose your job but losing your home is one risk you could avoid by taking out sufficient cover.

Most employees never check the redundancy section on their contracts. Dig yours out and see what your rights are – forewarned is forearmed.
Disclaimer: Please note that any rates or deals mentioned in this article were available at the time of writing.