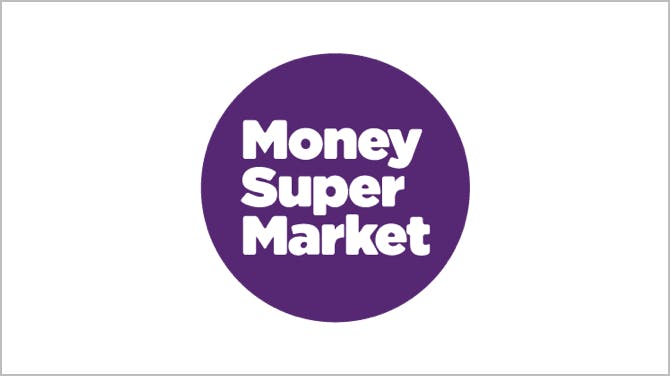 Trooli is an upstart broadband provider offering ultrafast speeds in rural areas in South East England. So, is it a decent alternative to the big players? And should you switch? Read on and we'll reveal all.
Our rating: Four out of five
Trooli broadband is built with rural customers in mind, with the aim of bringing rapid connections to areas outside the usual towns and cities. Its service rates as follows:
Fast speeds between 300Mbps and 900Mbps
Great router
Free broadband when you recommend a friend
Not cheap, but you're getting a premium service
Limited availability
Is Trooli broadband any good?
If Trooli was rated just on speed, then there's no denying it's one of the best broadband providers around.
It offers 300Mbps, 500Mbps and 900Mbps speeds using its own fibre to the premises (FTTP) network.
That means it isn't reliant on Openreach's copper network to complete the final stretch to your door. However, its service is only available in select local areas across the South East of England.
You'll need to have had FTTP brought to your door to take advantage and, if you can, the price you'll pay is much higher compared with rival networks.
That said, it's a good bet if bigger names don't offer their services if you live in the sticks.Users will find impressive upload speeds and a router that packs next-gen WiFi 6 tech, meaning they'll be future proofed too.
Trooli broadband speeds
Trooli offers three broadband speeds. These are:
300Mbps
It might be their slowest speed available, but Trooli's entry level package will do the job for anyone who loves to stream music and video in multiple rooms, game or work from home.
500Mbps
This mid tier package is great for anyone who has a smart home system, loads of web connected devices and needs a service that will satisfy multiple users at the same time.
900Mbps
For power users only, Trooli's top end offering is all about those who are fully connected throughout the home, have their own office and need to have the very best internet access.
Trooli broadband packages review
Each Trooli broadband package is designed to take advantage of the fastest speeds around.
They are in line with the fastest deals available from Sky, TalkTalk and BT, but as they're rurally focused, there's a good chance they're the only provider offering such fast connections in your area.
Price wise, Trooli's deals are significantly more expensive than Sky, TalkTalk and even BT, which often comes in at the top of the market.
But as it's a smaller provider, its customer service should, in theory, be easier to get hold of and problems faster to troubleshoot.
Trooli Fibre review
All of Trooli's broadband packages use FTTP. That means there are no budget fibre offerings that complete their journey to your home using copper wiring.
That means rapid speeds, but also means you can't get cheaper fibre, as you can from TalkTalk, BT and Sky.
It does, though, ensure connections are set up for the future, with Openreach's copper network set to become obsolete over the next decade or so.
Trooli Router
Trooli offers a free router by by Technicolor, which utilises the very latest WiFi 6 tech to ensure top end performance.
There are four Ethernet ports, two connections for phone lines and two USB connections so you can connect a hard drive or other similar device. With AC standard WiFi, it's set up for the future.
Trooli calls review
Trooli doesn't require a phone line to connect to the network but you can get phone packages if you still use your landline.
Its full pricing is available on its website, with unlimited weekend and evening calls costing £3 extra a month, rising to £6 for anytime calls. Line rental is £12 a month.
You may find that a separate call offering from BT is a better bet and certainly more affordable.
Trooli pricing
Trooli is priced at the higher end of the market. As with rival providers, Trooli's prices fluctuate depending on whether they're running a promotion or time-limited special offer.
But as a guide, in general Trooli's prices range between...
300Mbps - £35-£50 per month
500Mbps - £40.80-£60 per month
900Mbps - £68-£80 per month
Trooli Extras
Trooli offers a month of broadband for free when you sign up for an 18 month deal, as well as a free month when you recommend its service to a friend.
At the time of writing, its packages are also heavily discounted.
Customer service
Trooli scores 4.1 out 5 out of on TrustPilot from almost 500 reviews. 74% of those are classed as excellent.
For rural customers who have long suffered slow speeds and poor customer service, reviews suggest the service is very good, albeit not as fast as advertised.
What are the pros and cons of Trooli broadband?
Pros
Ultrafast broadband for rural areas
FTTP only means no reliance on old technology
Great router
Cons
Expensive
Availability limited to select areas in South East England
Our latest Trooli broadband deals


£0.00

for 6 months

£25.00

for months 7 - 24


£0.00

for 6 months

£60.00

for months 7 - 24


£0.00

for 6 months

£40.00

for months 7 - 24
*Average speeds are based on the download speeds of at least 50% of customers at peak time(8pm to 10pm). Speed can be affected by a range of technical and environmental factors. The speed you receive where you live may be lower than that listed above. You can check the estimated speed to your property prior to purchasing.
How does Trooli compare against other providers?
Trooli v BT
BT has a wider range of packages, including cheaper ADSL broadband and more affordable, albeit slower fibre.
But its rural availability, or lack of, means Trooli may be a better option if you live within its catchment area.
Trooli v Sky
Sky's comparable FTTP deals are cheaper than Trooli's and its call and TV packages make it a better alternative if you want an all round package. Again, it comes down to availability, with some homes not getting Sky FTTP yet.
Trooli v TalkTalk
TalkTalk offers cheaper FTTP broadband, but its poor customer service and varying availability in rural areas means if you can get Trooli where you live, it's likely the best option.
Trooli v Virgin Media
Trooli can't match Virgin's 1.3Gbps fastest broadband. However, Virgin is not widely available outside urban areas.