How to claim for a mis-sold life insurance policy
If you think you've been mis-sold life insurance and want to know how to make a claim, here's our guide to making a complaint and getting your money back.
Life insurance is very important for many people who wish to ensure their family and dependents are cared for and financially supported after they die. However, while rare, there may be circumstances where the cover you buy does not match your needs or circumstances. Find out more about mis-sold life insurance, how to recognise it, and how to claim back your money when it happens.
What is insurance mis-selling?
When a provider sells any insurance product, they have a duty to act in the best interests of the customer.
This means ensuring the product is suitable for your circumstances and that you have a genuine need for the cover. You must also be given accurate information on the terms and conditions of the policy.
If an insurer fails to do this, they could be found guilty of mis-selling.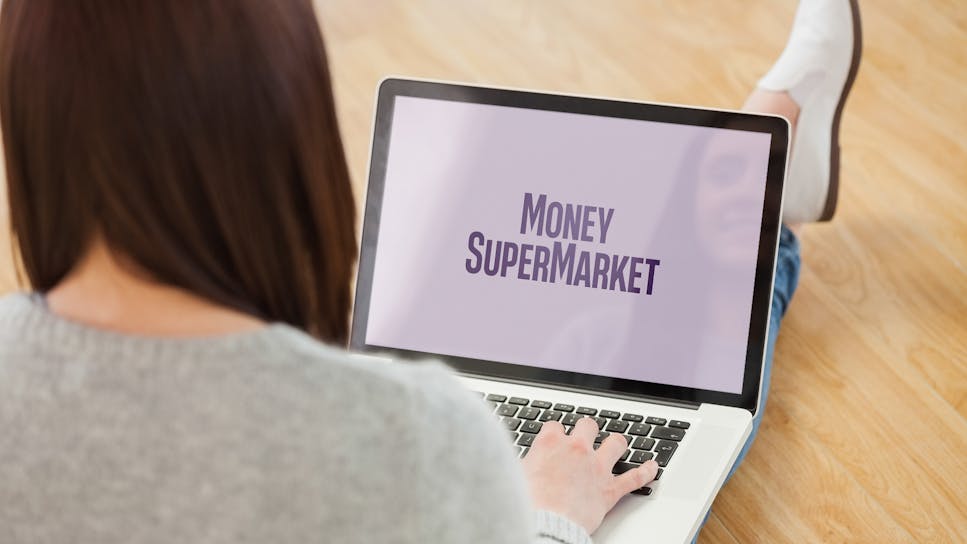 How can life insurance be mis-sold?
Life insurance is designed to ensure that your mortgage and other bills will still be covered if the policyholder dies prematurely.
Often sold alongside mortgages, life insurance is an important product for anyone who has a partner or children who depend on them financially. While cases of mis-sold life insurance are not very common, they can happen. When they do occur, they often involve firms mis-selling the cover with mortgage applications.
You may have been mis-sold if:
You were told – or it was strongly implied – that you had no choice but to take out the cover. Life insurance is extremely valuable if you have a mortgage, but it is not compulsory. If you were subject to 'pressure selling', you may have a case for compensation.

The terms and conditions weren't explained to you properly.

You were sold a policy you aren't able to claim on.

You were given bad advice on the best type of cover or sold more cover than you need.
An example of bad advice could be a provider telling you about 'whole of life' insurance. This is generally a more expensive form of life cover – and not 'term' cover. 'Whole of life' cover is a more complex type of life insurance that will pay out when you die, no matter what your age is. 'Term' cover pays out a lump sum if your death occurs within a fixed period.
If the provider failed to make it clear there were cheaper alternative options, which may have been more suitable for your needs, your cover may be considered as mis-sold.
Can I claim compensation for life insurance mis-selling?
If you have been mis-sold life insurance, you should have grounds to be able to claim compensation.
If you think your cover may have been mis-sold, go back through your paperwork to look for any extra costs and insurance policies you agreed to. Scrutinise your mortgage paperwork carefully.
If you are confident that your cover has been mis-sold, there are several steps you can take. You should start by:
Compiling a list of reasons why you think you may have been mis-sold a policy.

Gathering together any evidence to support your claims.
Evidence to support your claims may include details of how you purchased the policy and what the provider told you when you bought it.
How to complain about mis-sold life insurance?
If you want to make a complaint about mis-sold life insurance, you should first take your complaint to the company that sold you the insurance policy. You should do this using its formal complaints service.
Your complaint should set out in writing why you think your policy was mis-sold. It should include any proof or evidence you have gathered. Once a provider has received a complaint, they have eight weeks to deal with it.
Tips for when you make you claim
Always post photocopies and not originals of important documents. Alternatively, scan them and send them by email.

Keep copies of any correspondence.

If you speak to people on the phone, keep records of conversations along with times and dates – and note down who you spoke to.

Hard as it may be, try to remain polite and in control at all times.

Don't give up at the first hurdle. Perseverance will pay off.
What if my complaint is rejected?
If your mis-sold life insurance complaint is rejected by your provider, you may be able to appeal. You may be successful the second time around.
Equally, if you're still unsuccessful, you might want to consider escalating your complaint to the Financial Ombudsman Service. The Ombudsman is a free service that works to resolve disputes between a consumer and a company when they are unable to settle a complaint between themselves.
If you do want to go down this route, you need to be aware that you cannot take your case to the Ombudsman until eight weeks after lodging your complaint with your provider. Once you've lodged your case with the Ombudsman, they will then decide whether or not to uphold your complaint.
Note that in many circumstances, you can complain about mis-selling that happened up to six years ago. This can be done even if you no longer pay premiums and even if you no longer have the cover in place.
What compensation can I get for mis-sold life insurance?
If your claim is accepted by your provider or upheld by the Financial Ombudsman, you can expect to get a refund including the cost of all your premiums for the time you had the policy, as well as interest charges.
Should I use a claims management company?
You may be tempted to use a 'no-win, no-fee' company to help you claim compensation for insurance mis-selling. However, be warned. Many of these firms will take a hefty share of any refund you get in return for their services.
By contrast, if you fight your own battle and claim a refund yourself, you won't have to hand over any of your compensation.
Find life insurance you can trust
Even though some providers are tempted to mis-sell life insurance policies, the vast majority of insurers and policies are legitimate. They are often extremely valuable under the right circumstances. MoneySuperMarket can help you find the right life insurance policy with our comparison tool.
Provide us with a few details about you and your medical history and we'll share the best deals available today from leading life insurance providers. Find life insurance that suits your needs.