Our guide to short break travel insurance
We all like escaping overseas on holiday, even if it's only for a short while. Short break travel insurance gives you the freedom to truly relax and enjoy your little getaway.
You might be tempted to think of travel insurance as an optional extra when you go on holiday. However, the cost of medical treatment overseas is often extortionate, particularly if you need to be repatriated.
Sorting your travel insurance is a quick and easy process and will give you extra peace of mind, meaning you can fully relax on your short break.
There's no reason for your travel insurance policy to break the bank. One of the simplest and most cost-effective ways is to purchase short break travel insurance. This will usually turn out to be cheaper than annual or multi-trip cover.
What is short break travel insurance?
Short break travel insurance, also known as single trip insurance, can be a useful product if you are looking for cover for a particular stay.
Some policies can stretch up to 31 days' coverage for one break. Unlike multi-trip policies, which usually cover travel anywhere in the world, short break travel insurance tends to cover a specific destination and is therefore cheaper.
But short break travel insurance still offers you complete coverage, giving you peace of mind while you're overseas.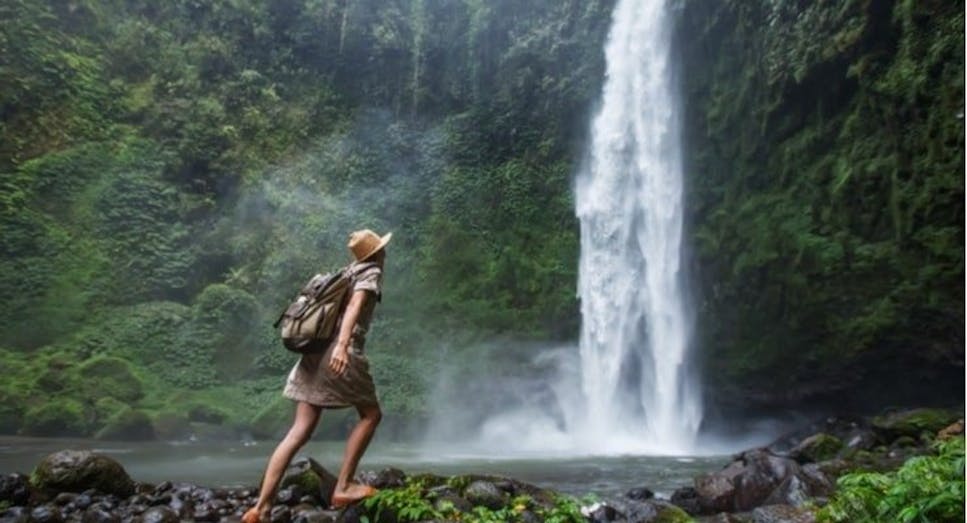 Travel Insurance for over 65s
Older travellers, and particularly those over 65, may find it difficult to get travel insurance at an affordable price. This is because insurers view these individuals as being at higher risk when it comes to health and safety.
Short-term holiday insurance or single trip policies are usually a lot more cost-effective for these travellers. Many insurers place an age limit on their annual policies.
Short break travel insurance for frequent travellers
Short stay holiday insurance policies are the cheaper form of cover. However, if you travel abroad more than three times a year, buying annual, multi-trip cover is likely to be better value. This is particularly true if one of the trips is a long-haul trip.
Annual travel insurance policies tend to provide greater levels of cover. They often protect against medical expenses, baggage loss, and holiday cancellation. They also cover more destinations, though this will be reflected in the price.
Compare single trip travel insurance
When buying short break travel insurance, you need to shop around, comparing the cost and levels of cover from a range of providers. Bear in mind that the best deals tend to be available online.
Using a comparison website will enable you to look at the most competitive deals and the varying levels of cover different providers are offering you.
What's more, choosing the best deal from an independent provider, rather than accepting the standard deal from your travel agent can save you precious spending money.
With a short-term travel insurance policy, you need to think about how many days you need the cover to last for. You will also need to check the limits placed on each type of claim.
To ensure you get the right type and level of cover for your trip, you need to focus on identifying the features you need from a policy. For instance, if you're heading for the slopes, make sure that winter sports cover is included.
Price is important, but you should not buy on price alone. In fact, the cheapest deal could end up being the most expensive option if the policy doesn't provide adequate cover.
More ways to save money on travel insurance
If you are looking to keep costs down, you could think about removing extraneous costs from your premium. For example, cancellation cover can provide considerable benefit should you be unable to travel after booking your holiday. That said, though, there's simply no point paying for a policy with more cancellation cover than you need.
Also, check whether you already have cover for personal belongings with your home insurance. This may mean you require less baggage cover with your travel insurance.
However, it is vital not to strip out any aspect of your cover that you might need just to make the premium cheaper. The key is to ensure you have the right level of cover for your needs.
Search for your perfect short break travel insurance
Are you planning a quick getaway to unwind and relax? Make sure you enjoy your holiday with well-deserved peace of mind by taking out adequate short break travel insurance. It will allow you to make the most of your holiday, sure in the knowledge that you will be covered for any unexpected mishaps.
MoneySuperMarket offers you the chance to compare a wide range of short break travel insurance deals. Tell us a bit about yourself and your plans, and we'll scour our market to identify the best policy for both your needs and pockets.