Will my travel insurance policy cover natural disasters?
Natural disasters like fires, floods and erupting volcanoes can be devastating – here's how your travel insurance policy can help
How do insurers define a natural disaster?
While the specifics will depend on the insurer, a natural disaster – also known as an act of god or a 'force majeure' – generally means an event outside of human control. Examples of such incidences include:
Storms

Tornadoes

Hurricanes

Floods

Tsunamis

Earthquakes

Landslides

Wildfires

Infectious disease outbreak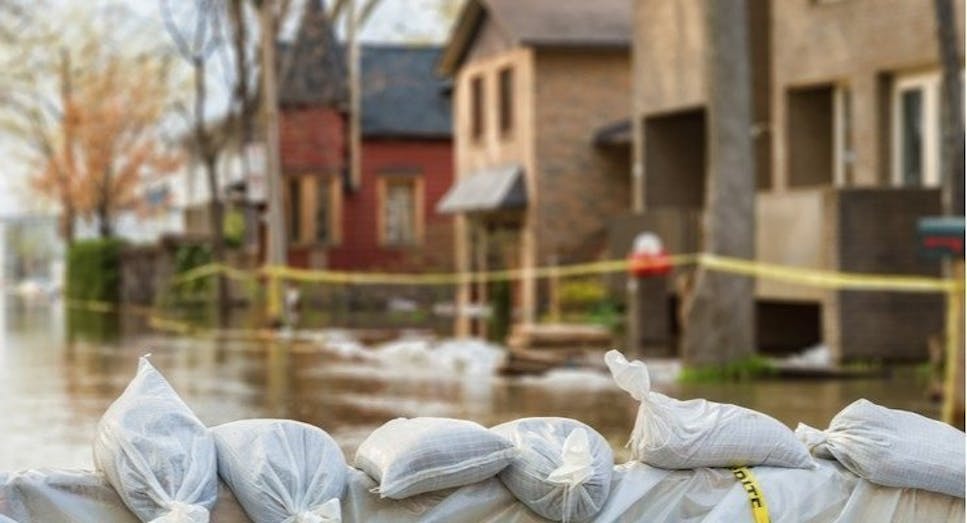 What will my travel insurance policy cover in a natural disaster?
Different policies offer varying amounts of cover to the same extent – and many won't cover you at all in the event of a natural disaster – which is why it's important to check your policy documents carefully. In general you should look for the following:
Medical treatment: If you need medical attention as a result of a natural disaster abroad – which can be especially useful due to the often high cost of treatment in other countries

Repatriation: If you need to be brought back to the UK in an emergency

Cancellationand curtailment: If you have to cancel your travel plans or end them early

Travel delay: If you can't make your flight in time

Additional accommodation and transport: If you require a place to stay and new travel arrangements due to delayed or cancelled flights

Personal belongings: If any of your belongings are lost or damaged
What won't my travel insurance policy cover?
As mentioned above your insurer may not accept any claims that result from a natural disaster, and if they do they may still have certain exclusions – so depending on your policy, you won't be able to claim if:
You cancel or abandon your holiday plans before it's been delayed by 24 hours

The natural disaster is classed as a 'known event' – this term generally applies to forecasted storms, named hurricanes and predicted volcanic eruptions

The natural disaster was already announced by the press before you booked your holiday

You haven't claimed compensation from all other sources, such as the airline you fly with or the holiday provider
How can I find out if it's safe for me to travel?
Before booking your holiday and taking out your travel insurance policy, you should check whether your destination is safe to visit. Keep eyes and ears open for travel warnings from the Foreign, Commonwealth & Development Office (FCDO) and the World Health Organisation (WHO), as well as the press and local government communications. You can also check the FCDO website for destinations listed as unsafe.
If the FCDO has advised against any or all-but-essential travel to your destination before you book the holiday, your insurer won't cover you – but if your destination is listed after you've booked and taken out travel insurance you should be able to claim for cancellation.
How do I make a travel insurance claim after a natural disaster?
If disaster does strike while you're abroad and you need to make changes to your travel plans, you should first contact your airline company and holiday provider to see if you're entitled to compensation. If not, your next stop should be your insurer.
In this case you should contact your insurer as soon as possible – they'll generally have an emergency contact number. As with any kind of insurance claim, it's best to have your policy number and details to hand to make the process easier.
They'll be able to tell you what the best course of action is – for example, visiting a certain hospital or facility for medical care or heading to the airport to catch a flight back home. Your insurer will also tell you if the claim you need to make will be covered.
You may have to fill out a claim form, either on paper or online; some insurers even offer an app you can use to submit your claim.
Compare travel insurance policies
Finding the right cover is quicker and easier when you compare travel insurance quotes with MoneySuperMarket. All you need to do is tell us a little about yourself, your trip and the people who need cover and we'll show you a list of deals tailored to your needs.
You'll be able to compare policies by the overall cost, the level of cover you'll get, and the excess payment you'll need to make to claim. Once you've found the deal you want, just click through to the provider to finalise your purchase.
As with all types of insurance, the cheapest quote you find won't always be the best for you. It's recommended you aim for a balance between cost and coverage so you have the protection you need at the best possible price – this way you won't risk being over-insured and paying more than you have to, or under-insured and left without cover when you need it.