Read our guide on holiday protection insurance
With the collapse of several travel firms - and the misery and disruption that followed - still in people's minds, holidaymakers are understandably worried about the state of the travel industry
What is holiday protection insurance?
Holiday protection insurance covers the cost of all or parts of your holiday if something goes wrong – for example, if your supplier goes bust or if severe weather conditions stop you from taking off.
While it might sound unlikely, volcanic eruptions and a string of airline companies going under in the last 10 years show that anything can happen, making holiday protection insurance all the more important.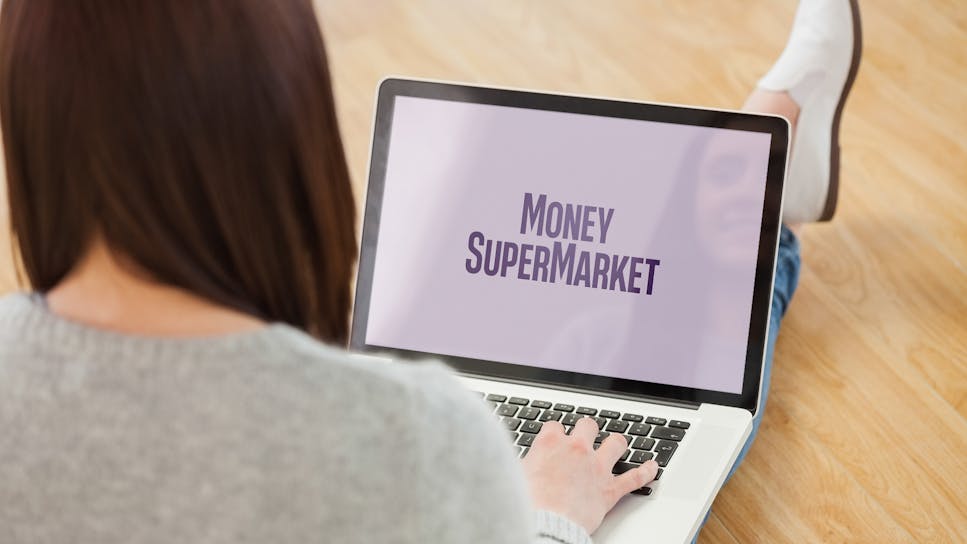 Do I need holiday protection insurance?
If you've spent your hard-earned cash on a longed-for holiday the last thing you want is to lose that money, along with your holiday, due to a travel firm going bust.
Having holiday protection insurance in place will help to ensure you'll be covered in the event things don't go to plan. It'll also ensure you aren't left stranded overseas if a company fails when you're abroad.
Holiday protection for packaged holidays
A packaged holiday is usually a holiday booking that includes at least two of the following:
Transport

Accommodation

Car hire

An excursion
You'll normally pay an inclusive price for these services in a single transaction.
However, since July 2018 a packaged holiday also includes when you buy a particular travel service and then add another service without having to re-enter your payment details – all within 24 hours of the original booking.
Packaged holidays are automatically given the following:
Financial protection: if the company who organised your holiday goes bust you'll be entitled to a refund and repatriation if needed.

Legal protection: if your holiday isn't as advertised, for example if your hotel or accommodation is overbooked.
ATOL
If your packaged holiday includes a flight, the protection comes from ATOL, a scheme run by the Civil Aviation Authority (CAA). It's mandatory for all UK-based providers of package holidays that include flights to sign up to ATOL – you can search for individual companies on the CCA website. When you book a holiday covered by ATOL you should be given a certificate once you've completed payment.
Under ATOL protection, you should get your money back in full if your holiday is cancelled, and if the company goes bust while you're away, you should be flown home at no extra cost to you.
ABTA
Packaged holidays that don't include air travel won't come under ATOL, so they're generally protected by other travel associations – most commonly, but not always, the Association of British Travel Agencies (ABTA).
These associations provide similar protection to ATOL in that they will help if the travel company you booked your holiday with goes bust, so you'll be able to either continue your holiday or get a refund. They'll also be able to help you with legal protection.
Linked Travel Arrangements 2018
A linked travel arrangement is not the same as a packaged holiday, as with a linked travel arrangement you'll have to re-enter your personal and payment information for each service you book – though the bookings must still be made within 24 hours of each other.
You therefore don't get the same level of protection with linked travel arrangements as you'd get with traditional packaged holidays. That said, you will still get financial cover if your holiday supplier goes bust, but it may not be as much as with a packaged holiday.
Non-packaged holidays
If you've booked the different parts of your holiday completely separately and independently, you won't be protected by the ATOL or ABTA schemes. It's therefore important to make sure you're fully covered by a good travel insurance policy, whether you're going on a packaged holiday, non-packaged holiday, or a linked travel arrangement – this is because it can offer protection for a variety of things, including:
Cancelled holidays
If you're forced to cancel your holiday due to illness, redundancy, or a bereavement, you might be able to claim back the costs from your travel insurance.
However, if you simply change your mind about your holiday you won't be covered.
Delayed flights
If your flights are delayed, some travel insurance policies will cover you for any costs incurred – usually if the flight was delayed for more than 12 hours.
Missed flights
Some travel insurance policies offer cover for missed flights, for example if you get stuck in traffic on your way to the airport, though this isn't always an automatic inclusion so you should check to be sure. Some insurers may only pay out if you show you left a reasonable amount of time to complete your journey to the airport.
Consequential loss
If a cancelled or delayed flight means you won't be able to use the accommodation you've booked, or if it affects other holiday plans such as activities or onwards travel, some policies include 'consequential loss' which will reimburse you.
Supplier failure and scheduled airline failure insurance
Premium travel insurance policies may also protect you in the event a travel company or airline goes bust:
End supplier failure cover can help you recover any money you lose if your hotel or travel company goes bust.

Scheduled airline failure cover protects you if the airline company you were flying with goes under.
However, the amount you'll be covered up to and the countries you'll be covered in can vary by insurer, so it's best to read the small print carefully before agreeing to anything.
Medical treatment
Travel insurance can also offer cover for the cost of medical treatment you may need if you get injured or become ill while abroad – which can be extra useful in places such as Canada and the USA as medical costs can be steep for even minor treatments. You'll also be able to take out cover for pre-existing conditions so you can get treatment if they flare up while you're abroad.
Credit card protection
Your credit card can also offer an extra layer of financial protection thanks to Section 75 of the Consumer Credit Act. This is because your credit card provider will have joint liability with the supplier for any purchases made on your credit card between £100 and £30,000, if the product is faulty or if the supplier goes out of business.
However, be aware that if your airline goes bust and you can't use the hotel you've booked as a result, your credit card company is unlikely to pay out for the cost of the hotel as the airline is the company at fault, not the hotel.
AITO and TTA
If you book your holiday with a member of the Association of Independent Tour Operators (AITO), you'll also be given financial protection as this is required by all companies under the AITO logo.
The Travel Trust Association (TTA) operates a deposit scheme that makes sure the money you pay tour operators is protected and deposited into a trust account until your holiday is over. If the company collapses, either your money is refunded or arrangements will be made to let you continue your holiday as planned.
Visa requirements and government advice
If you're travelling to a certain country that the UK government has advised against travelling to and you later try to claim on your travel insurance, be aware that your insurer may reject your claim. This is because it's up to you to check whether your destination is safe to travel to. You can find out more by checking the government's page for foreign travel advice.
When should I buy travel insurance?
Ideally, travel insurance should be taken out as soon as you've booked your holiday. That way you'll be covered in the event you had to cancel your holiday for some reason.
It's better to have the right cover in place as early as possible, so if there are any nasty surprises you'll be able to better cope with them.
Compare travel insurance quotes
Finding a good deal on your travel insurance is easier when you shop around, and by comparing quotes on MoneySuperMarket you'll be able to see deals from all the top providers. All you need to do is answer a few questions about yourself and the holiday you're planning and you'll be given a list of providers and quotes tailored to your requirements.
You can then sort and compare by factors such as the policies included in each deal, the cost, and the amount of excess you'll need to pay to make a claim. Once you've found the right deal, just click through to the provider and you'll be done in minutes.