Does travel insurance cover disease and epidemics?
Outbreaks of disease can interrupt your holiday plans, so it's a good idea to get travel insurance that will keep you covered
One of the risks that come with exotic holiday locations is the possibility of disease epidemics, such as the zika virus in South America and Asia, or the recent coronavirus outbreak. Luckily, if you have the right travel insurance, you can keep yourself protected.
Some of the situations in which you might need help from your travel insurance include:
If you have to cancel your trip because of a disease outbreak in the country you're visiting

If you're in a foreign country but can't leave due to emergency quarantines, lockdowns or travel restrictions

If you become ill while on holiday due to a disease outbreak
Travel insurance can help in all of these situations – but not all policies are the same, so make sure you read the fine print before choosing a deal. That way, you'll know exactly what level of protection you're getting.
Can I get my money back if I have to cancel a holiday?
If you're planning a trip to a country where there's been an outbreak, you may want to cancel your holiday and get your money back. However, airlines, cruise lines and package holiday operators don't always have to give you a refund. In fact, they may even charge you a cancellation fee, and this fee can rise as you get closer to your departure date. In these situations, travel insurance cancellation cover can help refund your costs.
Whether you can get a refund without using insurance usually depends on what advice the Foreign, Commonwealth & Development Office (FCDO) is giving. If the FCDO advises against all non-essential travel to your destination, most tour operators will offer you a refund or allow you to re-book. But if the FCDO still says it's safe to travel, you might not be able to get your money back – even if you don't want to go.
Just in case, it's a good idea to have travel insurance sorted. If you have cancellation cover included in your travel insurance, you'll be able to claim back the costs of your trip. These can include the costs of flights, accommodation, or activities, usually up to between £1,000 and £5,000.
Travel insurance will only cover you if you have a valid reason for cancelling your trip. Epidemics and disease outbreaks are almost always included – but again, insurers might refuse your claim if the FCDO still says it's safe to travel.
Because you might need to cancel your holiday before you leave, it's important that your travel insurance starts from the day you book your trip – not the day you head off. Otherwise, you won't be covered.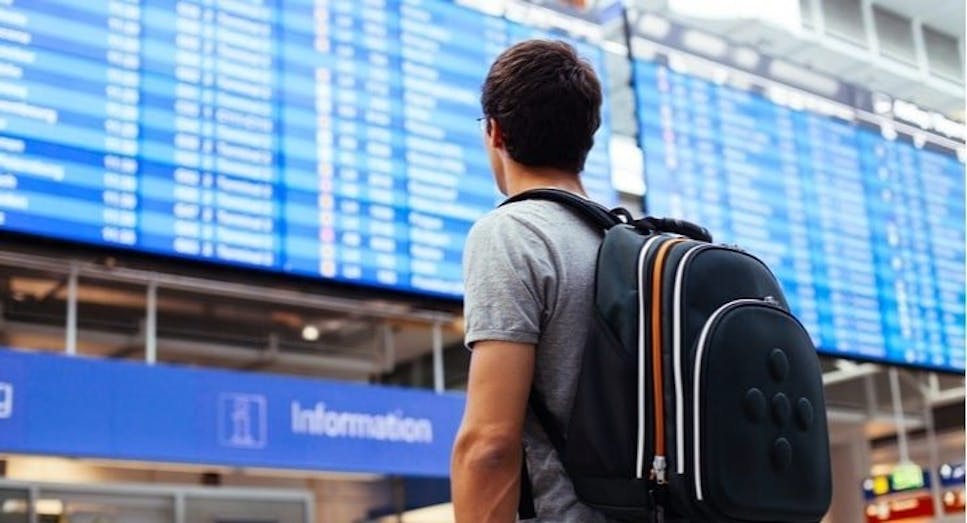 Can travel insurance help if I can't leave a foreign country?
During epidemics and virus outbreaks, some countries might introduce travel restrictions to prevent the disease spreading. For instance, you might not be able to travel within the country to get to the airport, or the airport itself might be closed down. 
If this happens while you're on your holiday, you might not be able to come home as planned. This can be frightening – but also expensive. If you're stuck abroad for longer than you'd planned, you'll have to pay for extra accommodation and day-to-day expenses. Luckily, travel insurance can help.
Some providers will offer insurance to cover travel restrictions while you're on your trip. This is usually around £50 a day for every day you're prevented from leaving the country, for a maximum of about 10 days.
Not all insurers will offer this, so don't assume you'll be covered against travel restrictions. Make sure you read your policy document in full, so you know exactly what protection you're getting.
What happens if I get ill on holiday during an epidemic?
Any good travel insurance policy should cover medical expenses, and your insurance should pay out for your medical costs if you become ill during a disease outbreak abroad. Ideally, you should be covered for at least £1 million, but a good policy could cover you for up to £10 million. This might seem like a lot, but in many countries good care is only available at private hospitals, and costs can mount up quickly.
In some cases, the best option might be a medical evacuation so you can receive care in the UK. This is known as repatriation – and repatriation insurance should also be included in any good travel insurance policy.
If you have a pre-existing medical condition, make sure you let your insurer know when you buy a policy. It might be tempting to get a better deal by not mentioning your condition – but if you don't disclose it, your insurance could be invalidated, and you might not be able to get the care you need.
What won't be covered by travel insurance?
Travel insurance can help you if your holiday is affected by a disease outbreak – but only if you keep to the rules. If an epidemic occurs in your destination and the FCDO tells British travellers it's unsafe to go there, you're unlikely to be covered if you ignore their advice and go there anyway. This means that you might face extremely high medical costs if you fall ill. Similarly, any claims are likely to be rejected if you break local travel restrictions or lockdowns.
Where can I get a good deal on travel insurance?
The best way to get a great deal on a travel insurance policy that will keep you protected, whatever happens, is to shop around by using a price comparison site like MoneySuperMarket. Our insurance comparison engine searches through hundreds of policies from dozens of insurance providers, and lets you know what will and won't be covered by each of them – all at the click of a mouse.
Just tell us a little about yourself and where you're going, and we'll do the rest, so you can enjoy your holiday stress-free.