Compare travel insurance for your trip to UAE
The United Arab Emirates is a top choice for a luxury holiday in the sun – but you should always buy suitable travel insurance
Known above all else for three things – sun, shopping and seven-star hotels – the United Arab Emirates is a haven for luxury brands and sumptuous beaches, attracting holidaymakers with a taste for the finer things in life. And while it can get very hot indeed during the summer months, with an average maximum temperature nudging 45C in July and August, all the buildings – and several of the beaches – are air conditioned.
Dubai and Abu Dhabi are the most well known of the seven Emirates, which between them make up one country, the UAE. The others – Ajman, Fujairah, Ras Al Khaimah, Sharjah and Umm Al Quwain – are all also worth a visit.
Dubai itself is the largest city, and deserves its reputation as a trove of modern wonders. It has the tallest building in the world, the Burj Khalifa, as well as a huge indoor ski park, an aquarium, an opera house, and several frankly enormous malls. Beyond the futuristic grandeur, however, there is the old quarter, home to some grand 19th century architecture, as well as traditional souks selling spice and gold.
Likewise, Abu Dhabi, the largest of the seven Emirates, is home to some major landmarks of its own, including the Sheikh Zayed Mosque, held up as the most beautiful place of worship in a country full of such marvels.
Do I need travel insurance for the UAE?
Visitors to the UAE are strongly advised to buy travel insurance before they begin their trip. While the UAE's very good healthcare is free for Emirati nationals, tourists have to pay for medical attention should they have an accident or fall ill – and may even be barred from a hospital if they can't prove they can afford treatment.
Beyond that, however, a good travel insurance policy will cover lost baggage and theft, alongside financial protection for emergencies, in case your flights are postponed or you are forced to cancel or cut short your trip.
The UAE is considered a reasonably safe place to travel, though thefts and muggings are not unknown. Taxis are very common, but make sure you only get into one that's licensed, and never accept a lift from a stranger.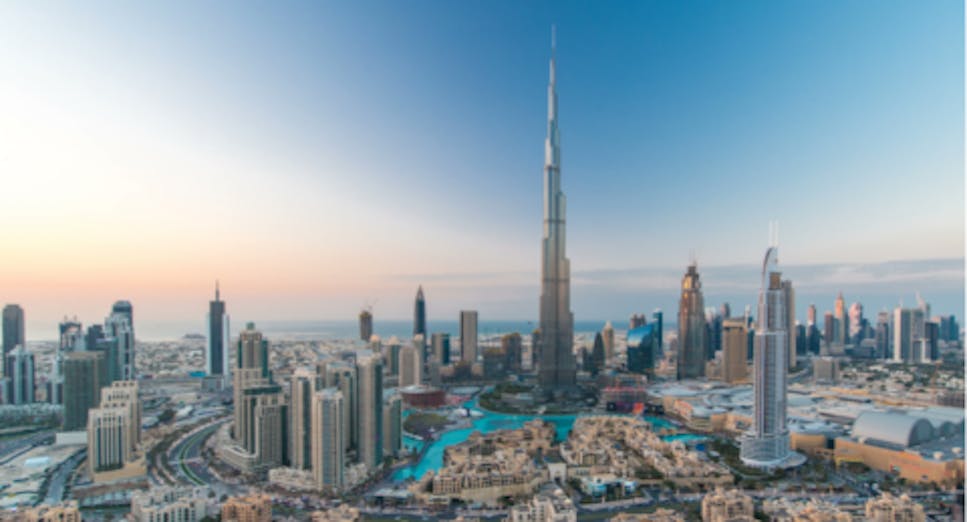 What type of travel insurance do I need for the UAE?
A good travel insurance policy for UAE should include the following:
Cover for medical expenses, usually up to a limit of £5m

Cover for the cost of bringing you back to the UK, otherwise known as 'repatriation'

Cover for the cancellation or curtailment of your holiday, in case you have to head home earlier than planned or an emergency prevents you from going in the first place

Delay and missed departure cover, in case events beyond your control (such as a car breakdown) cause you to miss your flight

Travel abandonment cover, for unusual circumstances where the journey to your destination becomes unfeasible

Baggage cover, in case your belongings are lost or stolen during your trip. This is especially important because the UAE is such a fabulous shopping destination, you're likely to return with more high-value items than when you arrived

Passport cover – because getting a replacement for a lost or stolen passport while abroad can be both complicated and costly

Personal liability cover, which protects you in case something you do causes injury to someone else, or the loss or damage of their possessions.
UAE travel insurance: exclusions and what to watch out for
Many standard travel insurance policies won't include the following:
Pre-existing medical conditions. If you have a medical condition, or you've had one in the past for which you've received advice or treatment, you may find you're charged a higher premium for your policy if you want your condition to be covered, or you have to take out a special policy

Cover for unexpected incidents that may affect your holiday, like civil unrest, war, terrorism and natural disasters

Cover for accidents or injuries that can be linked to you drinking too much alcohol

Cover for travel to locations that the Foreign, Commonwealth & Development Office (FCDO) has said British holidaymakers should avoid

Cover for accidents or injuries that happen during sporting activities such as skiing and scuba diving. If you know you'll be doing something adventurous while in the UAE, check to make sure you have adventure or winter sports cover in place first.
How much should my travel insurance excess be?
The excess on your travel insurance is the amount you will have to pay before your travel insurance company will pay out on a claim.
While opting for a higher excess might help to reduce the cost of your cover, it's important that you don't increase the excess to the point that you wouldn't be able to afford to pay it if you made a claim.
When should my travel insurance policy start from?
Start your travel insurance policy from the day you book your trip - not from the date when you are planning to travel. If you delay the start of your policy, you will not be covered if you unexpectedly need to cancel your holiday to the UAE.
Top travel tips for the UAE
Enjoy the welcome: like everywhere else in the Arab world, the UAE is a very hospitable place – but its rules of etiquette are rather different. It's extremely wise to brush up before you leave, because certain western habits could even end you up in jail.

Drink in moderation: even though it's a Muslim country, it is possible to drink in many of the Emirates, though there are restrictions. Hotel bars are the most common watering holes for tourists, though there are certain other licensed premises. Whatever you do, however, don't drink in public or behind the wheel of a car!

The mosque with the most: there are some truly fabulous mosques in the UAE, some of them are only open to worshippers. Others cater to tourists, of which the Sheikh Zayed Grand Mosque is easily the best, and well worth the trip. 

Shop 'til you drop: …and then keep shopping. There are many huge malls in the region, none larger than the Dubai Mall, which has more than 1,200 outlets, including every designer brand under the sun.

Second nature: while the UAE is rightly famous for its ultramodern technology, it's not short of natural wonders. The desert is surprisingly full of life, while there are several impressive nature reserves, including wetlands teeming with flamingos.

Ramadan: Muslims dedicate one month every year to fasting in the daytime for religious reasons. Known as Ramadan, it's considered the best time to visit and experience Islamic traditions, but food and drink is far harder to come by during the daylight hours outside your hotel.

Respect the sun: the UAE is hot, reaching 45C in the summer months. And while this makes for an aggressive attitude to air conditioning inside, visiting the beach requires preparation and a lot of sunscreen.

Dress sensibly: there's no getting around the fact that the UAE has a much more conservative attitude to clothing. Skimpy swimming costumes should only be worn at private hotel beaches, and women should cover their upper arms and tummies. Everyone entering a mosque should remove their shoes, while women will need to cover their hair arms, legs and hair.

Get your souk on: the gold and spice souks are a taste of old Dubai from before all the skyscrapers. They're both feasts for the senses, the best markets for their respective goods in the whole region.

Magnificent seven: not for nothing is the UAE known as the last word in luxury: Dubai pioneered the seven-star hotel with the Burj Al Arab, a hotel of almost unimaginable opulence. It's worth a stay – as long as money's no object…

Eat like a sheikh: Emirati cuisine is a delicious combination of sweet and savoury flavours with plenty of spices. It's heavy on breads, meats and cheeses, and sweetened by dates and honey. So while there are plenty of western-style restaurants, you should certainly sample plenty of the local grub.

The path less travelled: the other Emirates have plenty to recommend them. Conservative Sharjah has many cultural highlights, for instance, while Fujairah is known for its incredible landscapes and diving.

On the road: driving in the UAE is not for the faint of heart – with seven times the amount of road fatalities as the UK, you're well advised to keep to licensed cabs rather than attempt to tackle traffic in a hire car.

No PDAs: public displays of affection, especially between the sexes, are frowned upon in the UAE, and people have been arrested simply for kissing. It's also against the law to share a hotel room with someone you're not married to.

LGBTQ+: homosexuality is strictly illegal in the UAE, and gay marriages are not recognised. And while the Foreign Office insists that your privacy will be respected, you do run the risk of punishment for any sexual activity outside marriage.
Compare travel insurance policies before you buy
While travel insurance for the UAE is a necessity, the price of a travel insurance policy varies. Different companies will sell the same level of cover at completely different prices, so it's important to compare before you buy.
MoneySuperMarket's comparison tool asks you a few simple questions about you and your holiday: where you are going, how long for and what you want your policy to cover, and in just a couple of minutes you can compare prices from a range of leading travel insurers.