Compare travel insurance for the Balearic Islands
If you're traveling to the Balearic Islands, make sure you've got travel insurance so you can really relax and enjoy your break
Why do I need travel insurance for the Balearic Islands?
Whichever island you're heading to, don't head on holiday to the Balearics without travel insurance.
The main holiday islands are Mallorca, Minorca, Ibiza and Formentera, although there other, smaller destinations.
Your travel insurance will provide protection for you and your family if someone becomes ill or has an accident while you're on holiday, and in case your possessions are lost or stolen during your trip.
Travel insurance will also cover you in the event that your holiday has to be cut short or cancelled unexpectedly, which could otherwise see you left out of pocket.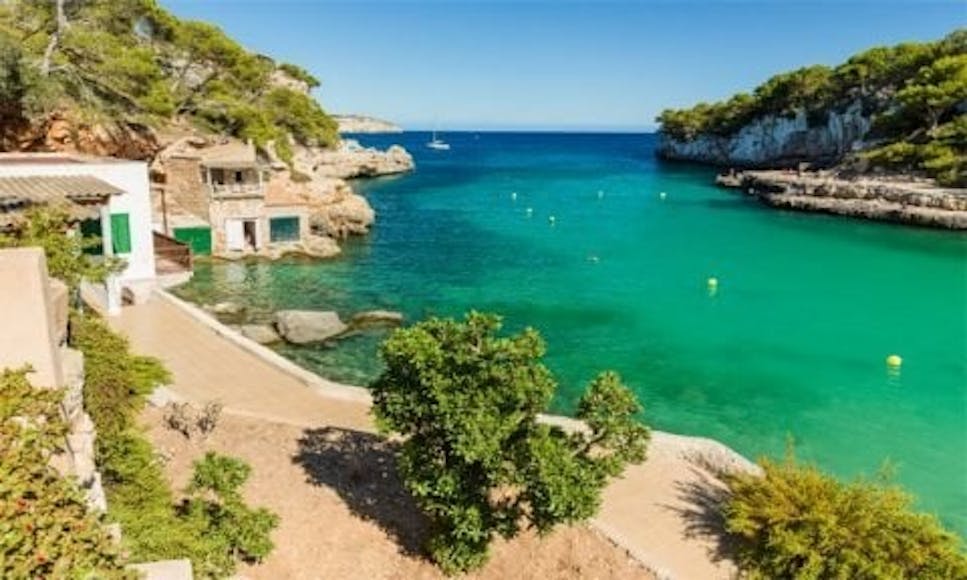 What should my travel insurance policy for the Balearic Islands include?
A good travel insurance policy for the Balearic Islands should include the following:
Cover for up to £5m worth of medical expenses.

Cover for your repatriation to the UK, in case you have to be brought back (for example, in an air ambulance).

Cancellation and curtailment cover.

Cover for delay and missed departures - in the event that circumstances beyond your control, such as extreme weather, mean you miss your flight.

Cover for travel abandonment, in the unlikely event that problems arise on your journey and you have to give up trying to get to your destination.

Cover for lost and stolen baggage.

Cover for the loss or theft of your passport. This isn't always included as standard, but it's worth adding because obtaining a replacement passport while you're away can be an arduous process.

Cover for personal liability - in case something you do causes injury to someone else, or results in loss or damage to their belongings.
Balearic Islands travel insurance: exclusions and things to watch out for
All insurance policies come with exclusions, and travel insurance is no exception.
Here are some of the things that you'll probably be unable to claim for under your travel insurance policy:
Pre-existing medical conditions. This means any illness that was diagnosed, or whose symptoms you disclosed to your doctor, before travelling.

Unexpected incidents such as war, terrorism, civil unrest and the effects of natural disasters that affect your holiday. The amount of cover will vary from policy to policy.

Alcohol-related accidents, injuries and illness.

Travel to places that the Foreign, Commonwealth & Development Office (FCDO) has advised British tourists to avoid.

Accidents or injuries that occur during extreme or adventure sports such as diving or surfing. If you're planning on taking part in such activities while on holiday in the Balearic Islands, make sure you are covered.
Don't forget to check the excess on your travel insurance policy, too. This is the amount you would need to stump up in the event you had to make an insurance claim.
Finally, while you might think it's sensible to start your travel insurance policy from the date on which you're due to travel, this could be an expensive mistake. Always start your policy from the date you book your trip.
Otherwise, should you need to cancel your holiday due to unforeseen circumstances, you will not be covered.
Will an EHIC/GHIC cover me in the Balearic Islands?
Because the Balearic Islands are part of Spain, a European Health Insurance Card (EHIC) will cover you while you're on holiday there.
Even though Britain isn't part of the European Union you can use your European Health Insurance Card (EHIC) until it expires. The new Global Health Insurance Card - GHIC, which despite the name is only valid for use in the EU, replaces the EHIC and can be continue to be used by UK residents when they are on holiday in the EU for State-provided emergency healthcare.
The GHIC works under exactly the same terms and conditions as the EHIC. The GHIC is free and you can apply for a card through the NHS.
Crucially, though, this doesn't mean that all medical treatment received in hospitals and clinics under the EHIC/GHIC scheme in the Balearic Islands would be free.
It is therefore quite normal for holidaymakers who get medical treatment under the EHIC/GHIC scheme to have to make financial contributions to the cost of their care.
The EHIC/GHIC is a useful safety net, but it is not a substitute for good quality travel insurance.
Top travel tips for the Balearic Islands
1. Stay sun safe
The Balearic Islands are well known for their sunny weather, but if you're soaking up some rays it's important to be aware that a pleasant coastal breeze could mask the intensity of the heat.
Always apply high factor sun cream, wear a hat and sunglasses and regularly seek out shade.
2. Buy bottled water
While the water in the Balearic Islands is safe, its high mineral content makes it less pleasant-tasting than the tap water we Brits are used to.
For that reason, while it's perfectly fine to brush your teeth and wash in water from the tap while on holiday in the Balearics, you might choose to drink bottled water instead.
3. Always carry some cash
While you should be able to pay with plastic inside your resort, if you travel further afield you will probably find you'll need to pay for goods and services in cash.
Wherever you are, it's a good idea to have some euros on you at all times in case you find yourself in a shop, restaurant or attraction where cards are not accepted.
4. Say it in Spanish
Spain has five official languages, but the two mostly spoken on the Balearics are 'mainstream' Castilian Spanish and Catalan. If you learn some key words and phrases in either - or even both, if you're feeling ambitious - you are likely to win local friends fast.
5. Beware 'clothing optional' coastline
Some Balearic beaches, like those elsewhere in Spain, are popular with nudists. If going bikini-free (or sunbathing alongside those who are) isn't your thing, do a little research before heading off for a day by the sea.