Cover your holiday money with travel insurance
Losing your foreign currency when you're away is always a headache, but a travel insurance policy should cover you up to a certain amount
Can I cover my cash with travel insurance?
Travel insurance generally covers you if your holiday cash is lost or stolen, but only up to an amount specified in your policy.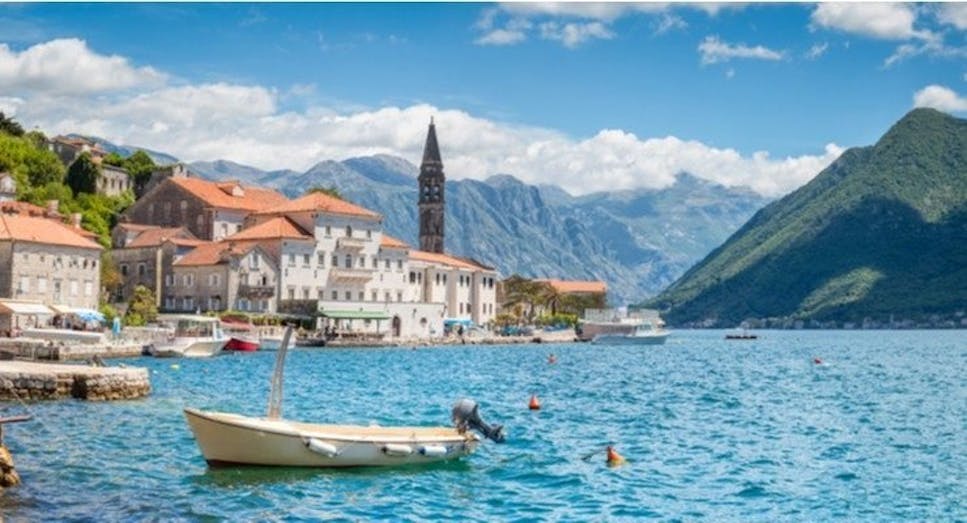 How much cash will be covered by my travel insurance policy?
The amount you'll be insured for will depend on your policy, but most insurers offer around £300 of cover as standard. It's important to check your policy documents to be sure – some insurers might cover you for over £500, while others may not cover travel money at all.
What type of money can I cover with my travel insurance policy?
You might not just be carrying cold hard cash with you, so it's worth checking if your insurer will also cover the following:
Cheques

Travellers' cheques

Postal money orders
Will my children's cash be covered too?
If your child is carrying their own money this may also be covered under your travel insurance policy – but it's likely to be for less.
Am I covered for company cash?
If you're travelling for work and you have company money with you, it probably won't be covered by standard travel insurance. You'll need a business travel insurance policy for this and any other claims such as business equipment or alternative travel arrangements.
What else will I be covered for?
Some insurers offer cash cover as part of a wider policy that also includes important documents like your passport and driving licence. This isn't always the case, so check your policy documents.
Will I have to pay excess if I claim for lost or stolen cash?
As with most insurance policies you'll have to pay an excess fee to claim for lost or stolen cash – you can expect it to be around £50, but it will depend on the cover you've taken out.
Are there any exclusions for money cover travel insurance?
There are likely to be some exclusions that apply when it comes to claiming for lost or stolen cash, including:
Not taking reasonable care of your cash: You won't be able to claim for lost money if you've left it unattended or out in the open – either carry it on your person or keep it in your hotel safe

Storing it, as well as any other belongings, in the hold: If you're on a flight or ferry and you keep your luggage in the hold, it won't be covered by your policy should anything happen. It's therefore advisable to keep your valuables with you while travelling – including cash, cards and devices

Not showing proof of ownership: As with other belongings you'll need to show proof that you had the money in the first place – this means keeping bank withdrawal slips or receipts from foreign currency exchanges

Not reporting the theft in time: If your money was stolen you'll need to report it to the police within 24 hours and get a police report or crime reference number to ensure your claim will be covered
How do I claim for stolen cash?
If your money is lost or stolen while you're on holiday, take the following steps:
Report it to the relevant local authorities, usually the police, within 24 hours and get a reference number or report

Gather evidence of ownership, such as receipts or withdrawal slips

If you need to take out any currency afterwards to replace what you've lost, keep evidence of this too

Contact your insurer using the phone number on your policy documents – there's usually a 24/7 emergency line you can reach. Have your policy number to hand to speed up the process
Travel money tips
The following tips can help keep you safe and organised so you can minimise the chances of losing your money when travelling abroad:
Take out a variety of denominations when you exchange travel money – for example, a good mix of fives, 10s and 20s. Avoid taking too many higher-value notes, as you'll lose more if they are lost or stolen

If possible, bring your debit or credit card – but keep in mind many smaller shops or markets might only accept cash

That said, don't take lots of different cards – just one will do so you have access to more money if you need it

Don't keep all your cash in one place – ideally you'd take some with you when you're out and about and keep the rest in your hotel safe. If there are a few of you travelling, split the cash between you

Keep coins and small notes away from bigger notes, so you can access them quickly without showing the world how much money you're carrying

Only use ATMs in public areas with plenty of people around, rather than cash machines in alleys or empty streets – and always be discreet with the cash you take out
Compare travel insurance quotes
Finding affordable cover for your cash and everything else you need is easier when you compare travel insurance quotes with MoneySuperMarket. All you need to do is tell us a little about yourself, the cover you need and a few details about your holiday – including where you're going, with whom you're travelling and what you'll be getting up to.
We'll show you a list of quotes tailored to your exact requirements, so you can compare deals by the overall cost of the policy, the level of cover you'll get and the excess payment required to make a claim. Once you've found the one you want, just click through to the provider to finalise your purchase.
As with all insurance products, the cheapest available deal isn't always the best suited to you. We recommend aiming for a balance between cost and coverage, so you get the right policy at the right price and avoid over- or under-insuring yourself.