How to choose the best Junior ISA for your child
If you're looking to put money away for your little one, you may be thinking about a Junior ISA. Our guide lets you know how to pick the best Junior ISA for your child
ISAs (Individual Savings Accounts) have become a popular way to save. ISAs aren't only for adults; with a Junior ISA, you can build up a nest egg for your child. Our guide will tell you how to find the best Junior ISA for your child and what to consider when opening one. 
What is a Junior ISA? 
A Junior ISA is a long-term savings account set up for a child.  Junior ISAs are usually set up by the child's parent or legal guardian and opened with a Junior ISA provider. As money can't be withdrawn until your child is 18– Junior ISAs are an ideal way to save for a child's future.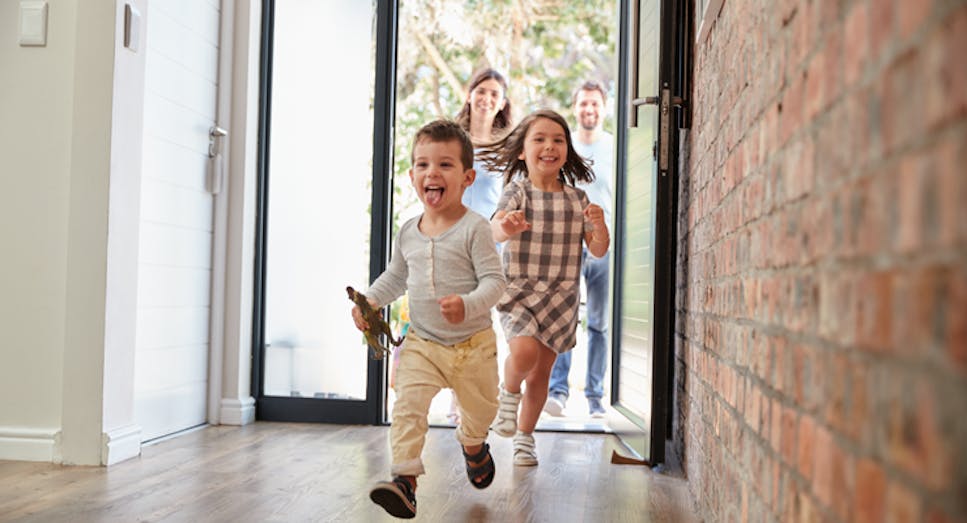 How does a Junior ISA work? 
A child's parent or legal guardian has to open the Junior ISA on their behalf. The funds in a Junior ISA will belong to the child but they'll be unable to withdraw from it until they're 18. However, your child can manage their Junior ISA when they turn 16. 
For the 2022/23 tax year, the Junior ISA limit is £9,000. If you do put more than this amount in the ISA, the additional funds will be kept in a savings account in trust for the child – it won't be given back to you. Parents and guardians can save on behalf of their child as long as the total stays under the annual £9,000 limit.  
Junior ISAs are also a tax-friendly way to save for your child, as tax isn't payable on interest or investment gains. When your child is 18, their Junior ISA account automatically becomes an adult ISA and they're free to use the account how they like. 
What types of Junior ISA are there?  
There are two types of Junior ISA accounts: 
Junior Cash ISA: These work like a typical bank savings account, however, the money is locked in and can't be withdrawn until your child turns 18. You and your child will not have to pay tax on interest earned on their savings 

Junior Stocks and Shares ISA: This type of ISA allows you to put your child's savings into investments such as shares and bonds. Profits you earn from a Junior Stocks and Shares ISA are tax-free.  Investments carry more risk than cash but could also give your child a bigger savings pot. It's important to remember that the value of a Junior Stocks and shares ISA can rise as well as fall 
How to choose the best Junior ISA 
Here are some things to consider when thinking about opening a Junior ISA: 
Level of risk 
If you are a more cautious saver, then a Junior Cash ISA may be suited to you. A Junior Cash ISA carries a lower level of risk than a Junior Stocks and Shares ISA. Because you're investing in investments with a Junior Stocks and Shares ISA, the value may go up but it could also fall. Cash ISAs are not completely risk-free as interest rates will also impact the return on your savings.  
Minimum deposit 
Some Junior ISA providers will have a minimum deposit requirement. These fees usually vary between £25-50, or others as low as £1.  
Fees and charges 
Annual fees and charges can differ greatly across Junior ISA providers. So, it's important to check these terms and conditions before you sign up to open one. 
What are the pros and cons of Junior ISAs?
 Here are some of the upsides and downsides of Junior ISAs: 
Pros 
Tax-free savings: Just like an adult ISA, money held in a Junior ISA is tax-free

Money is kept away until your child is 18: The money you've built up for your child won't be able to be withdrawn for them until they're 18. This can mean it gives you time to build them up a sizeable savings point 

You can use both cash and stocks and shares ISA: You can open both types of Junior ISA for your child and split the funds across a Junior Cash ISA and Junior Stocks and Shares ISA 

Higher interest rates: Interest rates for Junior ISAs tend to be higher than for adult ones 
Cons  
Limit on how much you can save: The maximum you can save in a Junior ISA is £9,000 

No government top-up: Unlike a Lifetime ISA, there are no government bonuses for saving into a Junior ISA  
How else can I save for my children's future? 
Here are other ways to save for children: 
Savings account: You could open a savings account for your child. There are a range of savings accounts to suit your saving style and goals. With a regular savings account, you can put away money on a regular basis for your child and it will stay untouched for a period of time e.g. a year. If you want savings that you can dip into whenever you'd like for your child, then an easy access account could be your best bet 

Premium bonds: You can buy premium bonds from NS&I for your child. You can buy £1 bonds from between a minimum of £25 and a maximum of £50,000. These bonds are put into a prize draw every month with the chance to win prizes from £25 to £1million 
Other useful guides 
Want to know more about ISAs and how you can save for your children? Read our guides: 
How to choose the best savings accounts for children guide 
Stocks and Shares ISA explained 
Compare Junior ISAs with MoneySuperMarket 
If you're looking for a Junior Stocks and Shares ISA, MoneySuperMarket can help you find one. (We don't offer Junior Cash ISAs).  
Compare and choose from our list of providers. You can see what minimum deposit is needed, account fees and what transfers can be made.  
Your capital is at risk, please be aware the value of your investment can go down as well as up and you may get back less than you invest. Junior ISA and tax rules apply