Choose the best prepaid card
Prepaid cards are another way to carry cash, just in a plastic card form. You load prepaid cards with money when you first buy them and either spend it with retailers or online, or draw some of the money out from a cash machine as you need it.
Since they either have the MasterCard or Visa logos on them they are accepted in the same way as credit and debit cards in shops, bars and restaurants wherever these international card scheme networks are accepted both in the UK and overseas.
But the vast majority don't have any borrowing facility so you can't get into debt with them.  Instead, when you've spent the money loaded onto them you top them up again as you would a pay-as-you-go mobile phone. So how do you choose the best prepaid card?
Which is the best prepaid card?
To work out which prepaid card suits you best you need to think about how you will aim to use it. Is it just for shopping over the internet? Would you want one so that you can't spend too much? Do you like them because you feel they are safer than carrying cash? Or do you want one to give to your teenager so that they won't lose their money or overspend?
Once you've considered how you will use your card, you need to compare the dozens of different cards on offer. Look at our comparison tables to see the exclusive offers available which can save you money. Some cards offer cashback on your spending while others won't charge you a fee for taking out the card if you go through MoneySupermarket.
There are three main differences with prepaid cards: the currency you load onto the card, how you top it up and the fees it charges.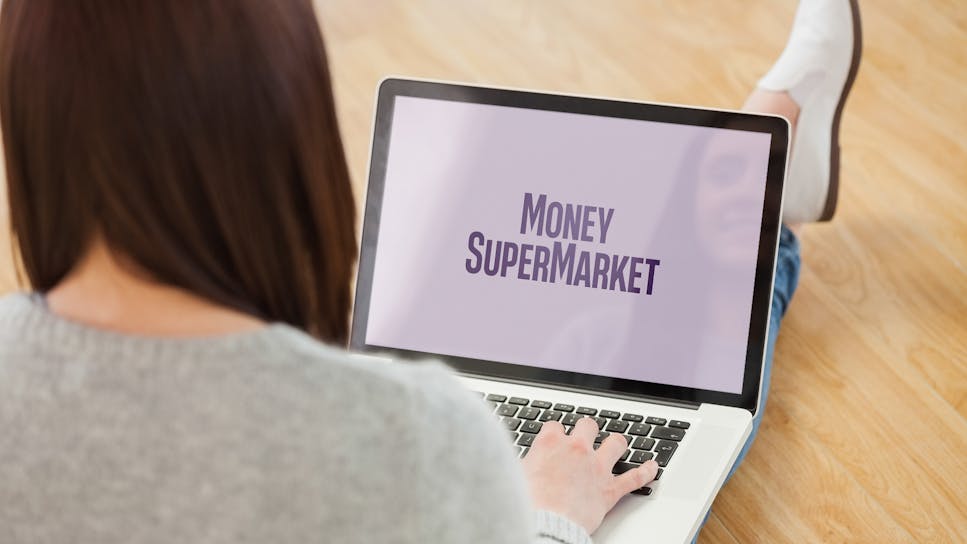 Currency cards
For everyday spending mainly in the UK, you need to buy one that you can load with pounds.  
You can also use it overseas as it's like using a UK debit or credit card.  The prepaid card company will convert your spending from the local currency back into pounds using one of the global card systems - either MasterCard or Visa. 
Prepaid cards that can be used abroad are usually called 'traveller, 'global' or 'anywhere' travel cards. The exchange rate you will get, and the fees the card charges for this service, varies from one provider to another.
There are only two other currencies that you are available for prepaid cards – euros or US dollars – which are obviously ideal for taking spending money when travelling to the Continent or America.
The prepaid card company will convert your spending from the local currency back into pounds using one of the global card systems - either MasterCard or Visa
The advantage is that you are fixing the exchange rate at the time you load the currency onto your prepaid card so you can work out exactly how much things are costing you. Several cards boast that their exchange rates are better than those at high street banks and bureaux de change. 
They are also safer than cash.  They have a chip and PIN so they shouldn't be able to be used by anyone else if your card is lost or stolen.  And once you contact the prepaid card provider you can get it blocked so there's no risk of losing any money.  
If security is your key concern, look for companies that will either rush a replacement card to you – it will have your unspent funds put on it – or send you emergency cash to tide you over until you return home.  Travelex says it offers this service for free. 
Top ups
There is a wide variety of ways to top up prepaid cards with more money. You can do it face-to-face in certain stores, at the Post Office or at a Payzone or Paypoint.  Alternatively, you can do it over the phone, on the internet, by text, by making a transfer from your bank, or by using your debit or credit card to transfer funds. It's best not to use a credit card though as this will count as a cash withdrawal which is expensive as you'll be charged a fee and interest from the date the transfer goes through. 
Not all cards have all these methods available. It's especially important to check how a currency card can be topped up as you don't want to have to make an expensive overseas phone call to add more money to it. Using the internet or making a transfer from your bank account is likely to be the cheapest way.
There is often a minimum amount you have to load onto the card when you first get it.  It's not usually much for everyday cards loaded with pounds, but currency cards can have quite high minimums. 
Under new laws brought in two years ago, any unused money on your prepaid card must be paid back to you when you ask for it though the company may charge you a fee to do this. 
Fees
There are a number of fees attached to prepaid cards for:
Applications;
Monthly charges;
Purchases;
Internet shopping;
Cash withdrawals;
Foreign currency conversion. 
This is where it's important to think about how you want to use it or it can become an expensive choice. 
For instance, if you're planning to use your prepaid card mostly to draw money out of the ATM, you need to look at the charges for using a cash machine.  Most of them make one, and surprisingly some of the currency cards, such as ICE, CaxtonFX and Travelex, allow you free withdrawals overseas. Others have a flat fee of typically £1 to £1.50 (or €1.50 and $2 for currency cards) each time you use an ATM making several small withdrawals expensive.
Although several cards are free when you first take them out, others do charge card application fees. The other charges to compare are monthly fees which are becoming less common and charges for paying for goods or services at retailers or over the internet. 
Prepaid cards are not eligible for protection under the Financial Services Compensation Scheme