Compare cheap non-standard home insurance quotes
What is non-standard home insurance?
Non-standard home insurance is a catch-all term covering all sorts of houses that won't be protected under standard home insurance.
It applies to houses that aren't built in the usual way, for instance if they have a thatched roof. Likewise, it's useful for homes built in risky locations, such as known-flood risk areas.
You also need non-standard home insurance if you have certain personal circumstances, including past convictions or bankruptcy.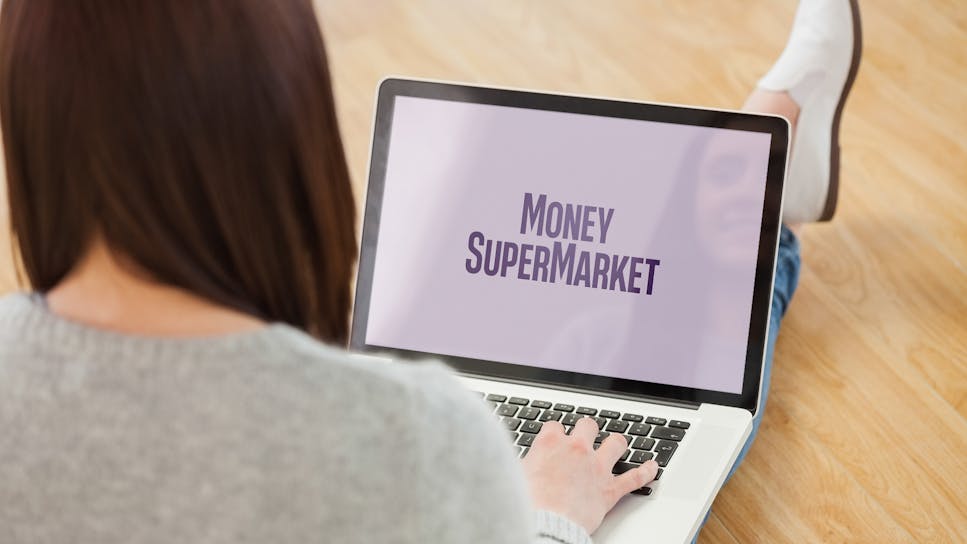 What counts as a non-standard property?
There are many types of 'non-standard' properties for the purpose of insurance, and it's hard to list every one. However, the following categories are commonly covered under non-standard insurance:
Flood risk: Properties that have previously been flooded or are in flood-risk areas

Unoccupied long-term: Properties that have been unoccupied for a long period of time, including those undergoing renovation before being sold or let, and those gained through inheritance

High-value: If your home is worth a lot of money, it may require a specialist policy

Non-standard construction: Including thatched roofs, timber or log frames, and prefabricated concrete

Listed buildings: Listed buildings require specialist insurance due to the extra regulation that surrounds how they're built and renovated

Subsidence: A history of subsidence needs to be declared. In most cases, where the subsidence is less than 20 years ago, you will need to provide the insurer with a structural engineers report dated within the last 12 months

Criminal convictions: You must declare to your insurer or broker if anyone living in the property has a criminal conviction

Bankruptcy: If you've previously declared bankruptcy, you'll need to let your insurer know
What is non-standard construction?
Homes with unusual construction are probably the most common reason to buy non-standard home insurance. But what constitutes non-standard construction?
Timber frames: Whether these are modern or mock tudor, wood-frame homes need extra care

Steel frames: Strong and resistant to rot, these are more expensive to repair

Flat roofs: Flat roofs are at higher risk of water damage during wet weather

Modular construction: These require specialist maintenance and replacement parts

Thatched roofs: An icon of the British countryside, thatched roofs require regular, skilled replacement

Barn conversions: Many types of residential conversions will require slightly unusual insurance

Other unusual materials: Including wattle and daub, cob, flint or even alternative cladding
Why do I need specialist cover?
If you have a non-standard home, you need specialist cover for the simple reason that repairing it or rebuilding it would be more expensive than for a standard property. This is either because the materials themselves are rarer or more expensive to make, or because they require specialist skills and craftsmanship to repair or replace.
Furthermore, many non-standard constructions require more maintenance than normal, or their materials may just be more prone to damage. All of these factors increase the risk that your insurer will have to pay out, which has the effect of driving your premiums up.
You may also need to take out specialist cover if the following applies to you:
You are an ex-offender

You have declared bankruptcy

You have a county court judgment (CCJ) in your name

You have a history of bad insurance claims

You work in certain high-risk occupations
What type of insurance can I get for a non-standard home?
There are three main types of home insurance: contents insurance, buildings insurance and combined insurance. The good news is that all three are available for non-standard homes.
Contents insurance protects your belongings, including fixtures and fittings. How much it costs mostly depends on the value of what you own, but if you live in a flood-risk area or a high-crime area, you may pay extra. Additionally, insurers tend to assess your security measures, and your non-standard home may be judged to be more or less secure than one of regular construction.
Buildings insurance protects the structure of your home, and the price of your premiums will be heavily influenced by non-standard construction. Buildings insurance covers how much it would cost to rebuild a property from the ground up, including all the building materials – but it doesn't include the value of the land it's on, or the location.
If you own a non-standard home, it's probably a good idea to get a surveyor to assess the rebuild value. If you get your estimate wrong, you will either end up without sufficient cover – or paying too much each month.
Combined insurance is simpler: it is a single policy that combines contents and buildings insurance which you buy from the same insurer. These policies are often – but not always – cheaper than buying separate policies from separate insurers.
How much is non-standard home insurance?
It's very hard to say how much a non-standard home insurance policy costs on average. Each home is different, and has different maintenance and coverage requirements. However, there are several factors which affect home insurance costs in general:
Location: Where you live has a major effect, due to local environmental and crime risks

Age: The age of your property is important. The older it is, the more expensive it's likely to be to repair

Security: Your security features should have a significant effect on your premiums, including things like window latches

Size: The size of your home, including how many bedrooms there are, is taken into account

Outbuildings and gardens: Outdoor space and separate buildings are considered

Materials: Houses made of unusual materials like timber or steel can be more costly to repair

How it's used: Your insurance profile shifts if the house is unoccupied, used for business or has tenants

Value: The value of the property – particularly how much it would cost to rebuild – is significant
What extra policy features can I get with non-standard home insurance?
There are many optional extras which you can add to your home insurance policy for a small additional cost. Common choices include:
Accidental damage: This means any unintentional damage such as a broken window or smashed TV

Home emergency cover: Covers you when you need emergency assistance for things like burst pipes or electrical faults

Legal cover: This is a catch-all that pays out for any legal costs that arise from home ownership, including property disputes and arguments with tradespeople
How to save money on non-standard home insurance?
Non-standard home insurance tends to be pricier than insurance for regular homes, but there are still things you can do to cut costs:
Build your no-claims discount: You can usually get a no-claims discount if you've gone several years without making a claim

Pay annually: Paying for your insurance all in one go works out cheaper than paying monthly, so it's worthwhile if you can afford it

Pay more excess: Asking for a higher excess tells insurers that you're less likely to claim, so you get a lower premium

Shop around: Get quotes from a few different insurers – we provide quotes from over 30 different products to help you find the best deal for you

Improve security: Installing a burglar alarm, and better locks on the doors and windows, makes a difference

Smoke alarms: Every house should have them, but if you don't your insurance premiums will soar
Compare non-standard home insurance deals
The best way to find a great deal on non-standard home insurance is to shop around using MoneySuperMarket.
We've partnered up with specialist insurance provider InsureMy, and we work with several brands who can get you the non-standard insurance you require.