Why it makes good financial sense to have an emergency fund
Worried about rising costs in 2023? Build some resilience by putting a safety net in place
With inflation and interest rates rising and the economy looking more shaky, it makes sense to build some resilience into your finances if possible, by putting an emergency fund in place. Here we show you how.
Why is an emergency fund so important?
By having an emergency savings fund you'll have money to fall back on should the unexpected happen, or should you find yourself without income for a period of time.
The aim of this cash is to help see you through a difficult period - and help you face whatever lies ahead.
A decent pot of savings will provide an important buffer against periods of insecurity. It will mean you will still be able to pay your rent or mortgage, and afford essentials, such as food and utility bills.
Without this cushion in place, you could be in a much more precarious financial situation.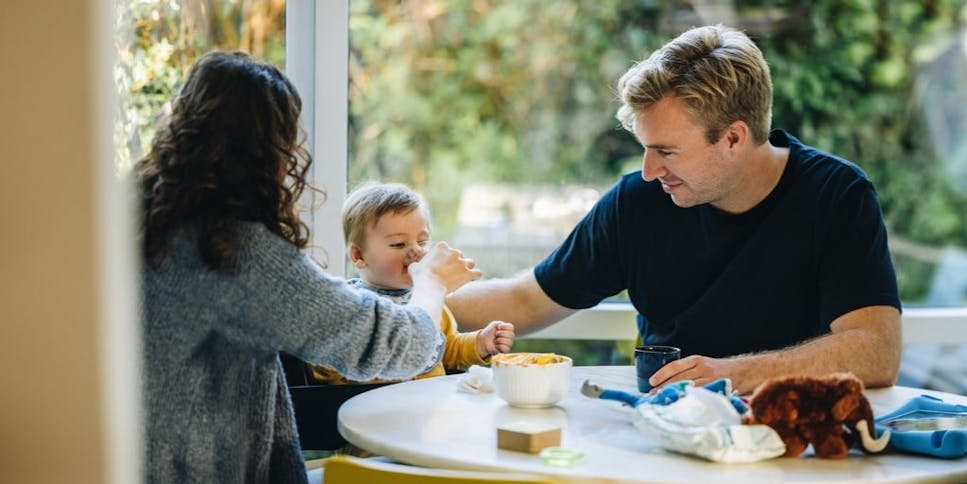 How much should I have squirreled away?
Putting some spare cash away is likely to feel challenging in the current climate, with so many demands on our cash. But you don't need to save huge amounts to make a difference over time.
As a rule of thumb, look towards a target of having the equivalent of between three and six months' worth of living expenses put aside in a savings account.
To work out how much you need, tot up all your essential outgoings, and multiply this by the number of months. 
Once you have this target in mind start with small savings each month, where possible. Even if it is a small amount, such as £10 or £20 a month - try not to miss putting some savings away. Over time the pot will soon start to grow.
Where should you keep your emergency fund?
Your funds should be in a competitive easy access account so you can get your hands on your cash quickly, should you need to.
The problem is, with inflation currently running so high, most people's savings are effectively losing value.
This makes it more important than ever to shop around and get as good a return as you can.
The good news is that interest savings rates are finally starting to rise, after years of negligible returns. That means you can at last get some decent returns on your money.
You can see the best savings rates MoneySuperMarket has currently on offer and rate them by type of account, access and minimum deposit amount. This should help you with your choice - so you can find the best account to suit your needs.
Read the small print
Always scour the terms and conditions of a savings account first. You should check things such as the minimum and maximum deposit, and whether there are any limits on the number of withdrawals you can make per year.
Ideally, you want to choose an account that you can dip in and out of easily, without restrictions.
Tips for building an emergency savings fund
Make a point of keeping your emergency fund separate from your day-to-day account where you keep your spending money. This will ensure you don't unintentionally – or intentionally – dip into money set aside for savings

One of the best ways to build up the fund is by setting up a direct debit to go from your current account into your easy-access account on payday each month. That way, you will barely notice the money leaving your account

If you are struggling to free up cash to save, look closely at your spending to see where you can afford to cut back and what you can manage without. Simple steps could include cutting out takeaway coffees, cancelling subscriptions to services you no longer use, and shopping around for better deals on essentials such as broadband and your mobile phone. Also be sure to shop compare deals on things such as your car cover and home insurance at renewal time
Can't I use a credit card?
You might think that if you're facing an unexpected expense – such as a boiler breakdown or your car failing its MOT – and don't have an emergency fund, you could just put the cost on a credit card.
The problem is, unless you're careful, card debts could soon rack up, you may find yourself in a position where it's hard to pay off your plastic.
Choose a 0% purchase card
If you have no choice but to turn to a card, make sure you seek out a 0% purchase card. That way, you'll be able to spread the cost over a period of time without paying interest.
You can currently get cards offering long terms at 0% interest. You can compare rates here.
But don't forget that with any purchase card, if you fail to clear the balance before the 0% period ends, you will be charged interest. Do all you can to repay your plastic before the high rate kicks in.
Better still, work hard to build your emergency fund. That will give you the peace of mind of knowing you can survive tough times ahead in 2023 without having to borrow to make it through.
Continue to build savings
Once you've got your emergency fund in place, you should continue to build resilience by building savings elsewhere.
The good news is, improved competition means savings rates are on the up. And as the Bank of England has continued to increase the base rate, we've seen savings rates edge up further still.
For cash you won't need for another six months or more, look at locking it away in a fixed-rate account, as these accounts pay some of the best rates.
Equally, if you're not comfortable about tying your money up, a compromise option could be a notice account. The maximum notice term is currently around four months, and you may be able to find rates above 1%.
Shop around to find the very best rates available.
The key is to get into the savings habit. This will mean you are on stronger financial footing to get through whatever lies ahead.