What if my energy provider goes bust?
Supplier stopped trading? There's no need to panic
The price of energy on the wholesale markets has rocketed in recent weeks, driven by a surge in demand due to the rapidly recovering global economy.
Prices have risen so quickly as we emerge from the pandemic, they have put suppliers under pressure. As providers are being forced to operate on thinner margins, some are struggling to stay afloat.
Smaller firms and challenger brands have been hit particularly hard as they don't have the reserves to absorb such costs.
Which providers have ceased trading?
The latest energy suppliers to go under include Pure Planet (250,000 UK customers), Goto Energy (22,000 UK customers), Colorado Energy (15,000 UK customers) and gas-only supplier Daligas (9,000 UK customers).
Other providers which have ceased trading recently include Igloo, Symbio, Enstroga, Avro Energy, Green, People's Energy, Utility Point, PfP and MoneyPlus Energy.
In total, these supplier failures have affected more than two million households across the UK.
Update: Ofgem has appointed the following companies to take on the collapsed firms' customers
E.ON Next will take on the customers of Igloo, Symbio Energy and Enstroga

Octopus Energy will take on Avro Energy's customers

Shell Energy will take on the customers of Pure Planet, Colorado Energy, Daligas and Green

EDF will take on Utility Point's customers

British Gas will take on the customers of People's Energy, PfP and MoneyPlus Energy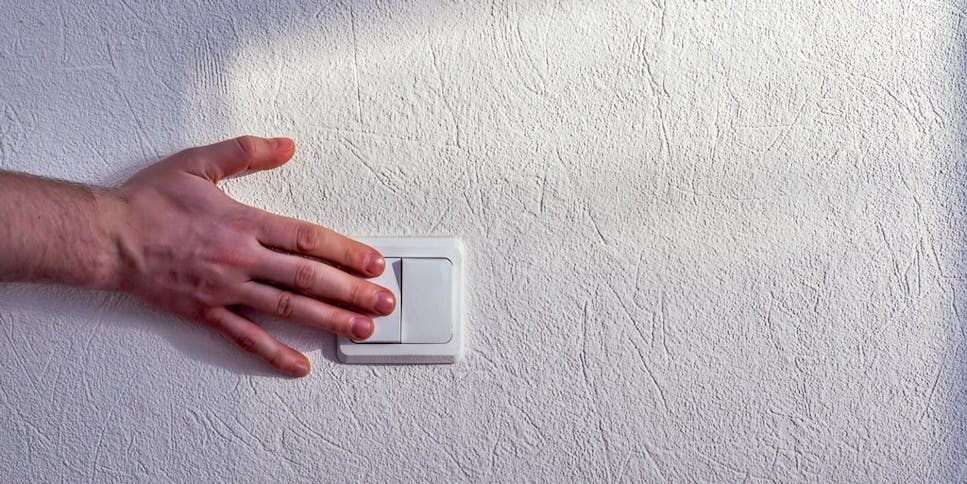 There's no need to panic
If you are one of the many customers whose supplier has collapsed, you may feel a little anxious, but there's no need to worry.
If an energy provider fails, the industry's 'Supplier of Last Resort' system kicks in.
There is a safety net in place via energy Ofgem. The market regulator carries out a process of choosing a new supplier for households affected.
Here we take a closer look.
What happens if my supplier goes bust?
Ofgem's 'safety net' comes into play to protect your interests. Ofgem is the government-backed energy market regulator, and is responsible for looking after the interests of consumers.
Will I be cut off?
No. The safety net ensures there is no interruption of supply, to either gas or electricity. Your supplier will continue as normal. Any credit balances you have on your account will be protected.
Will I have to find a new supplier?
No. Ofgem will appoint new companies to take over the business when a firm stops trading.
Ofgem puts the case out to tender, and other companies compete to offer the best deal.
Once a new supplier has been appointed, that provider will contact you.
So what do I need to do?
Take a meter reading as soon as you hear your new supplier has gone bust.
Don't switch to a new supplier straight away – wait until the new provider appointed by Ofgem contacts you. This should only take a few days.
That way, you will be able to see the terms of the new tariff they're offering. You can then see how this stacks up, and decide whether to shop around for a better deal.
Also remember to grab a meter reading again once you've been contacted by the new provider, to ensure your bills will be accurate.
As far as your direct debit is concerned (if you pay by this method), you should leave it as it stands. Don't cancel it. Your new supplier will tell you what's going to happen regarding future payments.
So my tariff will change too?
Yes. You'll go onto a tariff run by the new supplier. This will be called a 'deemed' tariff, which simply means you haven't chosen it – it's been allocated to you. It won't be identical to your former tariff.
Will it be more expensive than my old tariff?
The price of the deemed tariff will be subject to commercial negotiations between Ofgem and the companies bidding for your old supplier's business.
Ofgem tries to secure the best possible deal, but the new supplier might charge a relatively high amount to cover the cost of taking on the new business.
What should I do when I'm moved to a new supplier?
Ask your supplier to put you on its lowest tariff, and then run a comparison to see if there's a better deal available for you to switch to.
Will I have to pay exit fees?
Whatever you do, you won't be charged a penalty (known as an 'exit fee') if you decide to switch.
What if I'm a pre-payment customer?
You're fully protected by the Ofgem safety net.
If you've got credit on your key, card or token, it will be honoured. If you need to buy more credit, contact your new supplier – they'll tell you what you need to do, and send you any additional equipment you might need.
What if I'm in credit with the old supplier?
Your new supplier, working with Ofgem, will honour any credit you have. It will contact you to discuss the details. For instance, it might credit the money to your new account to create a balance.
What if I'm in debt with the old supplier?
The likelihood is that the debt will transfer across to the new supplier. They'll keep you informed of what's happening.
What if I'm already mid-switch when my old supplier goes bust?
The process will continue and you'll be moved to the new supplier.
Will more suppliers go bust?
As things stand, it's likely we could see more providers going out of business in the months ahead. It's worth being prepared so you know what to do, just in case this happens to you.