What does the 2021 Budget mean for you?
Find out how the spring Budget will affect your finances this year
Rishi Sunak delivered the spring Budget on Wednesday 3 March, outlining government plans to help the UK economy recover after being hit hard as a result of the coronavirus crisis.
The chancellor said the government would do "whatever it takes" to help support people's livelihoods and businesses and announced his plan to protect jobs and start recovery.
Key details included a new 95% mortgage guarantee scheme for home buyers with smaller deposits, as well as extensions to the furlough scheme and stamp duty cut.
The Budget can have a significant impact on household finances - here's a round-up of how it could affect you.
Help for workers and businesses in the covid pandemic
The chancellor has confirmed extensions to a range of the measures brought in to help workers and businesses during the pandemic.
The furlough scheme will be extended until the end of September. The scheme pays 80% of employee's wages up to £2,500 a month for the hours they cannot work due to disruption caused by the pandemic. Employers will be asked to contribute 10% from July as part of the scheme, rising to 20% in August and September.
A fourth grant from the Self-Employment Income Support Scheme (SEISS) will be available to claim from April. It is worth 80% of three months' average trading profits up to £7,500. The fifth and final grant will then be available from July to cover the period from May to September. For the worst hit businesses (where turnover has fallen by 30% or more) the full 80% of three months' average trading profits will be covered in the fifth grant. For businesses where the turnover has fallen by less than 30% the grant payout will be cut to 30% of average trading profits.
It is expected around 600,000 more self-employed workers will now be eligible to claim through the SEISS scheme. These are workers who became self-employed in the 2019-20 tax year and now have the eligible tax returns to be able to claim.
A new government-backed loan scheme for businesses was announced, which will replace the bounce back loans and coronavirus business interruption schemes, which are due to end for new applications on March 31. The recovery loan scheme will be open to businesses of all sizes for loans of between £25,000 up to £10 million with a government guarantee to lenders for 80% of the loan. It will be open to applications until the end of the year.
Restart grants will be available from April to help businesses reopening after lockdown. The grant will be up to £18,000 for the hospitality sector, gyms, leisure and personal care businesses and up to £6,000 for non-essential retail. The 100% business rates holiday in England will also continue until June.
The VAT cut for the hospitality and tourism sector has been extended for six months. The rate will remain at 5% until the end of September. It will then rise to an 'interim rate' of 12.5% until April 2022 when it will revert to the standard rate of 20%.
But of course, there can be no 'give-aways' without the need to claw in increased tax revenues. From April 2023 corporation tax for the most profitable companies will rise from 19 to 25%. Companies with profits of £50,000 or less will continue to pay 19%.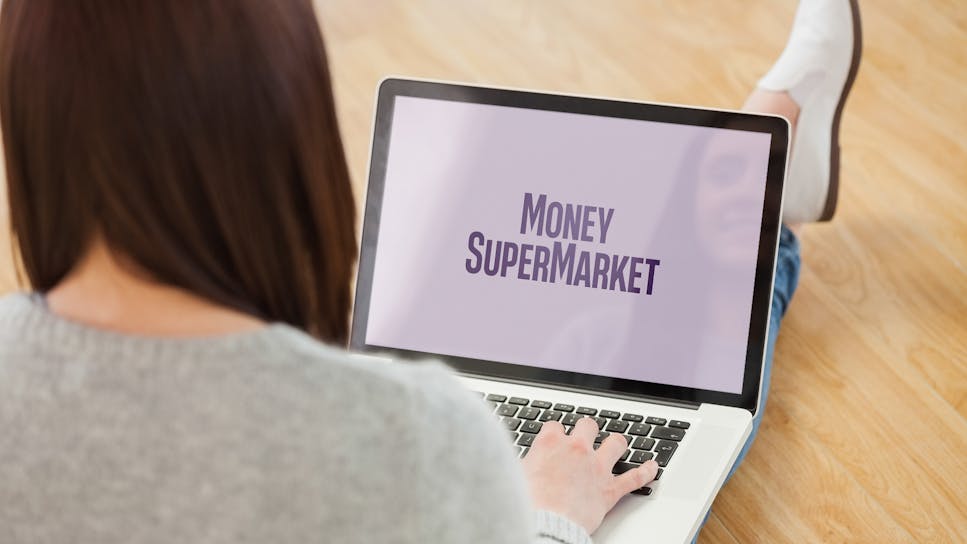 95% mortgage guarantee scheme
The chancellor announced a new government-backed mortgage guarantee scheme, opening in April 2021.
The scheme will encourage lenders to offer low deposit 95% mortgages, as the government is effectively providing a guarantee on the mortgage. This means the lender won't face the risk if a borrower is unable to meet their repayments or property prices fall. Instead, the government takes on this risk. It should help people with smaller 5% deposits get on the property ladder.
If you're thinking of buying, here's the details:
The scheme will offer 95% mortgages for houses worth up to £600,000

You don't need to be a first-time buyer

It's not limited to new build homes

Big names like Lloyds, NatWest, Santander, Barclays and HSBC have said they'll offer 95% mortgages from next month
Stamp duty cut extended
Mr Sunak confirmed that the stamp duty cut on property purchases will be extended by three months – until 30 June in England and Northern Ireland.
If you're buying a home, this means you won't pay stamp duty on the first £500,000 of the cost. There will then be a transition period. Between 30 June and 30 September, the threshold for paying stamp duty will be £250,000, which is double its normal level.
The threshold will return to its pre-pandemic level of £125,000 from 1 October.
The equivalent property tax cut in Scotland and Wales are set to revert back to standard rates from April 2021.
Universal credit top-up extended
The £20-a-week top-up to universal credit has been extended for a further six months to help households on a low income during the pandemic.
This top-up was introduced in March 2020 but was due to end next month. Around 5.5 million households receive universal credit, and payments vary depending on your circumstances. Families with children and those with disabilities receive more.
It was also announced that those on working tax credit will get a one-off payment of £500.
National Living Wage increased
The National Living Wage is set to increase from £8.21 to £8.91 an hour from April. It's a 2.2% rise for people aged 23 and over.
Contactless payment limits to rise
The limit on single payments using contactless cards will rise from £45 up to £100 later this year.
Personal taxation
The amount of money you can earn without having to pay tax on it, known as the personal tax allowance, will be frozen at £12,570 from 2022, and will then stay at this level until April 2026.
The higher rate tax threshold will rise to £50,270 in 2022, and then be frozen at this level until April 2026.
The inheritance tax threshold, the pensions lifetime allowance and the annual exempt amount on capital gains tax are set to be frozen for the next five years.
Alcohol and fuel tax
And in good news, all alcohol duties will be frozen to help pubs and restaurants to recover. There will also be no rise in fuel duty, but there will be a 2% increase on cigarette duty. 
Sports and culture
A £700 million fund is being made available to help sporting, cultural and arts organisations reopen. Of that figure:
£400m will go towards to arts venues in England, including museums and galleries

£300m will make up a recovery package for professional sport, with £25m for grassroots football
The chancellor has also said he will back the joint UK and Ireland bid to host the 2030 World Cup.
Green Industrial Revolution
Measures to tackle climate change appeared to take a backseat in the chancellor's speech, as he focused on the pressure to support jobs and businesses during the pandemic.
However, Sunak did announce the first ever UK Infrastructure Bank, based in Leeds, to finance the green industrial revolution. It will have an initial capitalisation of £12 billion.
There will also be a new 'green saving bond' product to give all UK savers the chance to support green projects and help drive the country's transition to net zero by 2050.