20 easy ways to save money all year round
There's no time like the present to start finding ways to save £££s…
There are plenty of simple steps you can take to give your bank balance a boost.
And with a new year ahead of us here are 20 easy ways to save all year round.
1. Switch to a better energy tariff
Many households are still on their energy supplier's expensive standard variable rate.
We recommend switching to a fixed rate tariff as it will shelter you from further price increases.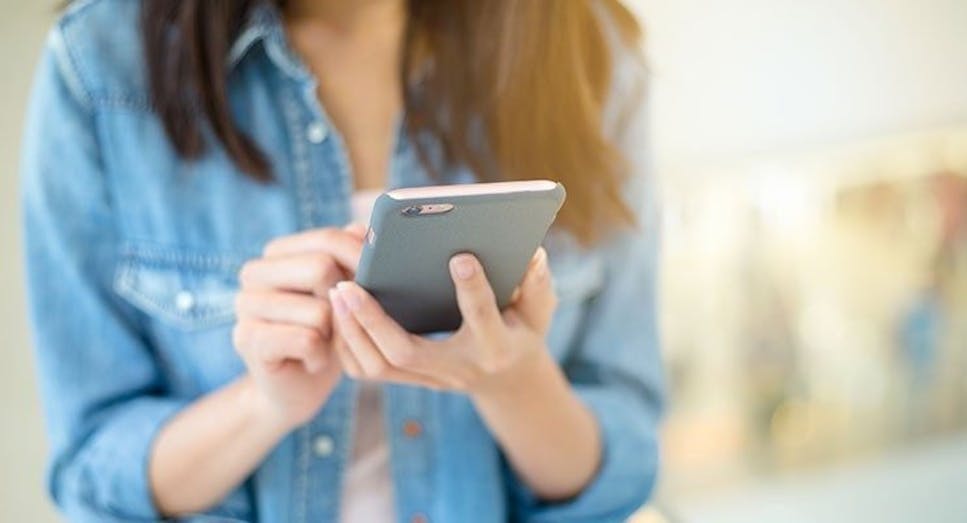 2. Don't auto-renew your car and home insurance
Auto-renewing your car and home insurance is easy to do – you just let your existing insurance company roll you over onto a new policy. But doing so could see you fork out £100s more a year if you're not on the most competitive deal on the market – and it's simple to run a quick search on our comparison tables.
Switching to a better car insurance deal could save you money.
3. Change your broadband package
If your broadband provider has told you it's putting up prices, the good news is you have 30 days from when your provider informed you to cancel your contract penalty-free.
4. Use your library
When was the last time you set foot in a library?
If it's been a while, take the time to pop in and sign-up. Think of the money you'll save on children's books, cookbooks, the latest bestsellers…
5.  Get a better mortgage deal
If you're on your lender's standard variable rate (SVR), it could be worth switching to a more competitive mortgage.
Head over to our mortgage comparison tables to take a look .
6. Consider a SIM-only deal
If you're not currently in a contract and you're happy with your phone, it makes sense to switch to a SIM-only deal.
Many SIM-only deals are on a one-month rolling contract, which means you can leave with just 30 days' notice, and they are often significantly cheaper than longer term tariffs.
7. Shift debt interest-free
Paying interest on a credit card? Shift it to a 0% balance transfer card and you could enjoy up to 29 months interest-free.
Bear in mind you'll usually have to pay a fee to transfer your balance and you'll need to clear your debt before the interest-free window ends, or you'll be clobbered with a painful rate of interest.
The very best deals are reserved for those with a good credit score, but our Eligibility Checker tool will show you the cards you're most likely to be accepted for, and it won't harm your credit score.
Representative Example: If you spend £1,200 at a purchase interest rate of 19.9% p.a. (variable) your representative rate will be 19.9% APR (variable).
8. Take a packed lunch to work
Spending £5 a day on lunch ads up to around £100 a month, or £1,200 a year. But it can be a struggle to feel motivated enough to whip up a lunch the night before and bring it into work every day.
However, there are some tasty lunch recipes for you to follow here, and if you can stick to this plan, you'll feel much healthier (and so will your bank balance). What's more, you won't feel so guilty about paying for the odd treat.
9. Commute by train? Buy a season ticket
If you commute by train, buying a season ticket is the cheapest way to travel.
It's well worth checking whether your employer offers a season ticket loan scheme (many do) whereby you take an interest-free loan from your employer to cover the cost of your season ticket, and a monthly amount is then taken from your salary to repay the loan.
Alternatively, you could use a 0% purchase credit card to pay for your ticket and then pay it off in monthly instalments.
Representative Example: If you spend £1,200 at a purchase interest rate of 19.9% p.a. (variable) your representative rate will be 19.9% APR (variable).
10. Commute by car? Share a lift
If you travel to work by car, see whether any of your colleagues live close by and consider lift-sharing. Designate one of you as the driver and split the cost of petrol, or take it in turns to drive. 
11. Book airport parking in advance
If you've booked your next holiday and you're planning to drive to the airport, you can save a good chunk of money by booking your airport parking space now.
Booking early means that's one less thing to remember to do, and you won't have to pay premium prices on the day.
You should also take out travel insurance when you book so that you've got cancellation cover straight away - that means you'll be able to claim if illness or some other problem prevents you from travelling.
If you take more than two holidays a year, it's worth thinking about an annual 'multi-trip' policy.
12. Get a water meter
Does your house have more bedrooms than people living there? If so, it could be worth getting a water meter installed.
To find out whether it's worth it and how much you could save, take a look at this handy calculator from the Consumer Council for Water.
13. Get rid of excess weight in your car
Did you know that for every extra 25kg in weight your car is carrying, fuel consumption will rise by 1%? So check what's in the boot and get rid of anything you don't need.
Discover more savvy ways to cut your fuel costs.
14. Get a better current account
Whether you're paying fees for using your overdraft or you religiously stay in the black, switching current accounts could see you much better off.
Some current accounts offer interest and fee-free overdrafts, while others will pay interest on in-credit balances. Some also offer tasty cash incentives for switching.
15. Get cheaper life insurance
If you have life insurance but haven't reviewed your policy lately, you could be paying too much. It's worth shopping around to see if you can get a better deal.
16. Opt for pay-as-you-go gym membership
Most gyms offer tempting long-term membership deals – but resist signing up for a lengthy contract unless you're self-disciplined enough to go most days.
Check out the cost of pay-as-you-go membership. Many gyms now offer 1-day, 30-day or 60-day passes which won't leave you out of pocket or racked with guilt if you don't go for a while.
If your schedule allows, you might be able to take advantage of off-peak membership, which is an option at an increasing number of gyms.
17. Stock up on gifts in the sales
Planning ahead and stocking up on presents in the sales throughout the year will not only save you money, you'll also feel a little smug when birthdays, Christmas or special occasions come around.
18. Stop smoking
Smoking 20 cigarettes a day could be costing you around £270 a month or £3,240 a year. That's a lot of money going up in smoke. The NHS website offers support for those looking to quit the habit.
19. Don't pay monthly for insurance
Most insurers charge interest for customers paying monthly, so if you can, try to pay for your car and home insurance upfront.
If this is too expensive, you could consider using a 0% purchase credit card to spread the cost interest-free. Just remember to clear the balance before the 0% deal ends.
Representative Example: If you spend £1,200 at a purchase interest rate of 19.9% p.a. (variable) your representative rate will be 19.9% APR (variable).
20. Get cheaper prescriptions
If you have a medical condition that requires regular prescriptions, such as asthma, and you live in England, you can end up paying a small fortune for your medication.
However, if you need more than three items in three months, you can save money by getting a three-month prescription prepayment certificate
Alternatively, if you need more than 12 items in a year, you can get a 12-month PPC.
 All credit cards are subject to status and terms and conditions. Over 18s, UK residents only. Terms and conditions apply. See MoneySuperMarket.com for further information.
MoneySuperMarket is a credit broker - this means we'll show you products offered by lenders. We never take a fee from customers for this broking service. Instead we are usually paid a commission by the lenders - though the size of that payment doesn't affect how we show products to customers.
Please note: any rates or deals mentioned in this article were available at the time of writing. Click on a highlighted product and apply direct.