Turning bad financial habits into good financial habits
Got some bad financial habits you just can't shake? Here's some tips on how to change your ways
Many people set themselves the challenge of trying to quit smoking last month as part of the Stoptober campaign – and lots will have succeeded in kicking the habit.
But when it comes to our finances, plenty of us still have a lot of bad habits. Many of these have become engrained over time, and feel hard to shift.
That said, we can't afford to sit back and do nothing. With the pandemic having wreaked havoc on our finances – and many of us now having to get by on a reduced income – this is the time to adopt some good financial habits.
What's the issue?
Many of us are guilty of spending more than we planned to each month – which means we are left with a sense of dread when a credit card statement drops into our inbox or onto our doormat.
Despite trying to budget carefully, we often end up splashing out on unnecessary purchases, such as clothes, shoes or the latest gadget – or having more takeaways or shop-bought coffees than we can really ought to.
Bad habits such as these can burn a real hole in even the most carefully-planned out budget.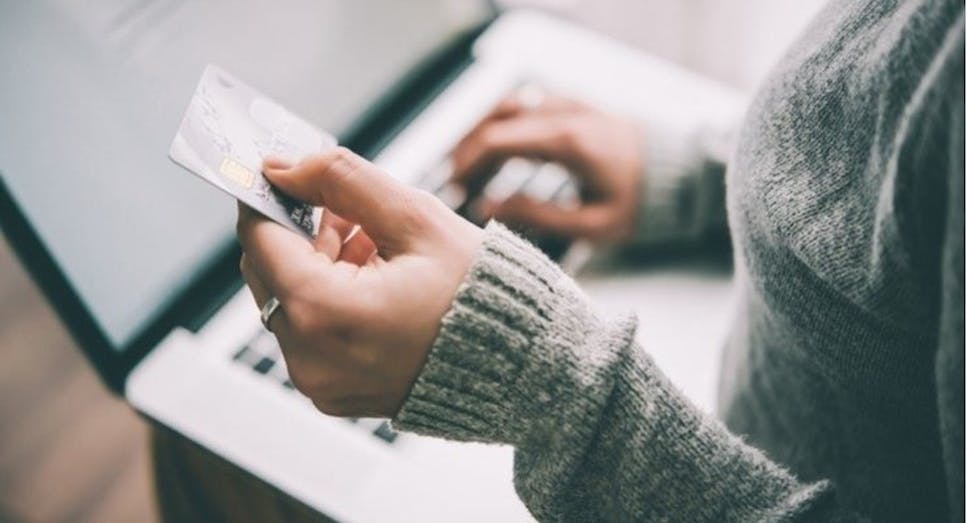 Why do we behave the way we do?
Habits are all about cycles of behaviour – with a cue, a routine and a reward.
For example, in more 'normal' times, you may have gone into your local cafe every day on your way to work because you felt low on energy, and knew that buying a coffee would give you a caffeine fix.
But while this purchase may have given you an energy boost, you could have spent around £2.50 on a cappuccino.
Over a working week, this totals £12.50. Over a month, this could easily add up to more than £50.
How to break a habit
To break a habit, you need to change your behaviour.
With the example above, this might involve you making a shake or a smoothie at home and carrying it with you on the commute to work.
Alternatively, it might involve you waiting until you get to work, and then making a coffee in the workplace kitchen with coffee from a jar you bought at the supermarket.
See the results
Turning a bad habit into a good habit will help you take control of how much you spend.
Equally, if you are able to make immediate savings by breaking a habit, this can be a real incentive.
Try putting the money you save into a savings account and watching how this mounts up over a few weeks, a few months – and then over a year.
By adopting some good financial habits, you will be able to build a sizeable nest egg to spend on the things you really do need a little further down the line.
Covid could be making things worse
Worryingly, with Coronavirus and lockdown leaving many of us feeling bored, frustrated, and in need of cheering up, we may be at even greater risk of making money mistakes right now.
For example, as we may not be able to enjoy our usual activities, it might be tempting to splash out on a 'big ticket' item, such as a new home TV system – or go shopping online and 'treat' ourselves to clothes and shoes.
How to avoid making impulse purchases
If you are contemplating a 'big purchase' a good tip is to avoid clicking on the 'checkout' button right away.
Be firm with yourself about having to wait a few days – or even a week – before actually going through with it.
Use that time to do some research to see if there are cheaper alternatives, or whether you really do need that item at all.
With smaller impulse purchases, it can help to think about what else you'll have to give up in another part of your life if you do make that purchase.
Breaking the habit of making impulse purchases is going to require self-discipline and patience.
The key is trying to separate the sensible purchases from the impulse splurges.
Five more bad financial habits you should try to quit:
1) Unnecessary spending on a daily or weekly basis
If you need to rein in your day-to-day spending, a good tip is to go through your bank statements and work out which were 'good decisions' and which were 'bad decisions.'
Use this information to set a realistic budget, perhaps planning meals on a week-by-week basis and eliminating takeaways.
2) Spending money on subscriptions you no longer need or use
Many of us are guilty of still paying out money each month for gyms we no longer go to, or magazines we no longer read. If this is the case, take action and cancel these.
Equally, if, during lockdown, you've signed up to a streaming service, make sure you are actually using it.
And if you've signed up to a subscription with a free trial, be sure to put a note in your diary to cancel this before you start getting charged.
3) Allowing insurance policies to auto-renew
If you're guilty of setting up insurance policies and letting these auto-renew, now is the time to break this habit.
With insurance, there are few rewards for loyalty, so you can't afford to sit back and do nothing.
Draw up a calendar of significant 'money dates' showing when your car insurance, home insurance and other policies are due for renewal. That way you can plan ahead, and shop around in good time – without being rushed into sticking with a poor deal.
4) Overpaying on your utilities
If you're the sort of person who is reluctant to switch bills such as energy, broadband and mobile phone, for fears about the hassle – and potential disruption – you may well be paying over the odds.
What you need to know is that these fears are unfounded, as switching is quick and easy.
With this in mind, seize the opportunity now to review your energy, broadband and mobile phone to see if there are areas where you can make savings by switching.
5) Only making the minimum repayments on a credit card
If you get into bad habits with your plastic, it could cost you dearly.
While it may be tempting to only pay off the minimum each month, you will pay interest and barely be chipping away at your debt. By paying off your credit card in full – or as much as you can sensibly afford – each month, this will help reduce your debt a lot more quickly.
To compare credit card deals, head here.
6) Sticking your head in the sand if you've got debts
The more you avoid a problem, the more likely it is to grow in size. Burying your head in the sand stands in the way of problem-solving, making it easy for debt to spiral out of control. The key is to seek help. There is plenty of free help available from organisations such as Stepchange and Citizens Advice.
7) Leaving savings languishing in accounts paying next to nothing
If you're one of the lucky ones who has been able to squirrel money away during lockdown, then you need to make sure your hard-earned cash is working as hard as it possibly can be. Given that some savings accounts are paying almost nothing, you need to do your research to hunt out the best rates you can find. To compare savings accounts, head here.