Information for debtors in Scotland
If you are in serious debt, you might struggle to see a way out. Perhaps you don't know if you can afford to pay back the money you owe. Maybe you are worried that you will have to sell your home or perhaps your creditors are threatening court action.
Only available in Scotland!
A trust deed is a possible solution, though they are available only in Scotland. If you live in England, Wales or Northern Ireland, you might want to consider an Individual Voluntary Arrangement, which works in a similar way.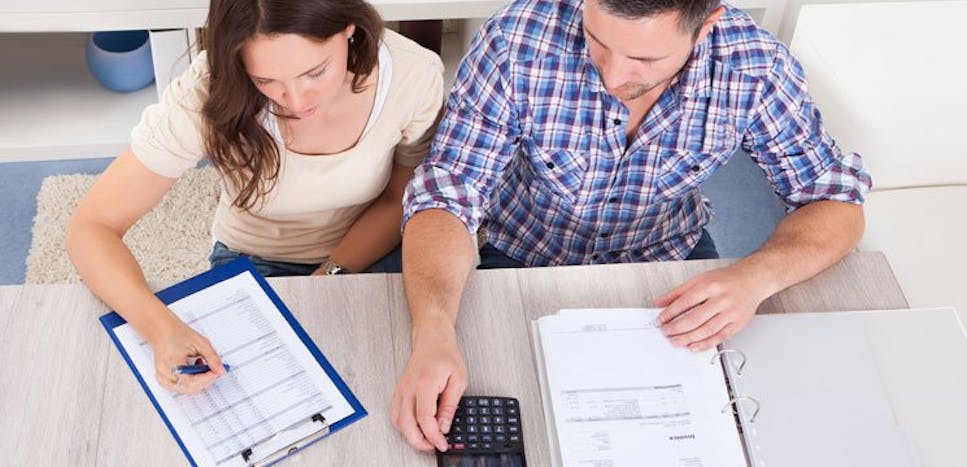 Affordable payments
When you sign a trust deed, you agree to make affordable monthly payments over a fixed period of up to four years to reduce your debts. At the end of the four-year period, any remaining debts will be written off. In other words, you will have nothing more to pay. 
Unsecured debts
A trust deed is a legally binding arrangement and covers unsecured debts only, such as credit cards and personal loans. It does not therefore apply to your mortgage or any hire purchase agreements. A trust deed must also be set up by an insolvency practitioner, who becomes the trustee and deals with the creditors on your behalf. 
It's important to choose an insolvency practitioner that you can trust as you will have to give details of your assets and income, as well as your debts and creditors, to create a clear picture of your finances. 
When you sign a trust deed, you agree to make affordable monthly payments
Stay in your home
The trust deed will take into account the equity in your home – the value after any mortgage – but you do not usually have to sell the property. You can also normally keep a car as long as it isn't especially valuable. 
The insolvency practitioner will then work out how much you can afford to pay each month and present the proposal to the creditors. As long as at least 75% of your creditors agree, the trust deed can be set up. 
The insolvency practitioner will usually charge a fee (in line with industry agreements), and the money will be deducted from the monthly payment. 
Protected deed
The trust deed should then be 'protected', which means the creditors cannot chase you for the money or add any interest or charges to your existing debts. They are also unable to take court action as long as you keep up with the payments.  
However, if you fail to stick to your side of the bargain, your assets could be at risk and your creditors could start sequestration (bankruptcy) proceedings against you.  
Regular payments
Trust deeds can be a valuable aid to financial stability, but they are not right for everybody. They are best suited to people who have a regular income and can commit to regular payments. You can owe any amount to set up a trust deed but the typical minimum is about £7,000 or £8,000.
Advantages of trust deeds
There are a number of advantages to trust deeds. First, you don't have to deal with your creditors and they will no longer be able to contact you to try to recover their money. 
The debt also becomes more manageable as you make only one monthly payment, which is affordable and frozen. 
In addition, you know that you will be discharged from the debt after four years, so it will not weigh you down indefinitely. 
However, a trust deed is a type of insolvency so there are serious repercussions to the agreement. It will, for example, remain on your credit file for six years, making it almost impossible to obtain further credit during that time. 
It will also be recorded on the Register of Public Insolvencies. 
It could affect your career, too, as some professions forbid their members from signing up to a trust deed.
Seek advice
You need to think about the pros and cons of a trust deed before you enter into an agreement. It's also a good idea to seek advice. Organisations such as Citizens Advice and Step Change, for example, can help to explain trust deeds and, crucially, they don't charge for their assistance.