Ten weeks to financial fitness
Feeling a little out of control? Here's how to get your finances in shape between now and the end of the year.
October has been a tough month for many. The furlough scheme has closed, and millions of households have just been hit by a typical £139 per year rise in their energy bills after the energy price cap went up at the start of the month.
At the same time, we're seeing a big rise in food prices, and petrol costs are on the up, meaning lots of households are facing a squeeze on their finances.
With talk of a tough winter ahead, now is the time to look for savings to offset rising living costs.
As there are just 10 weeks left until the end of the year, we've come up with 10 simple steps to make savings and get your finances back on track.
Why not try and implement one change each week between now and New Year's Eve? That way, you'll be in good shape to see in the new year – and better prepared for whatever lies ahead in 2022.
1. Ditch a paid-for current account
If you're paying for a 'packaged account,' check whether you're getting value from it.
See if you can save on the monthly fee by switching to a free account.
As a bonus, you might be able to take advantage of a 'switching bribe.' Here's some offers available now:
Virgin Money has a £150 experience gift day card up for grabs with its M Plus account

Santander is offering £130 with its Everyday account

HSBC is offering £110 plus a £30 Uber Eats voucher with its Advance Current Account

First Direct is offering £100 with its 1st Account
Thanks to the current account switching service, the process happens in just seven days, and all your direct debits are moved automatically.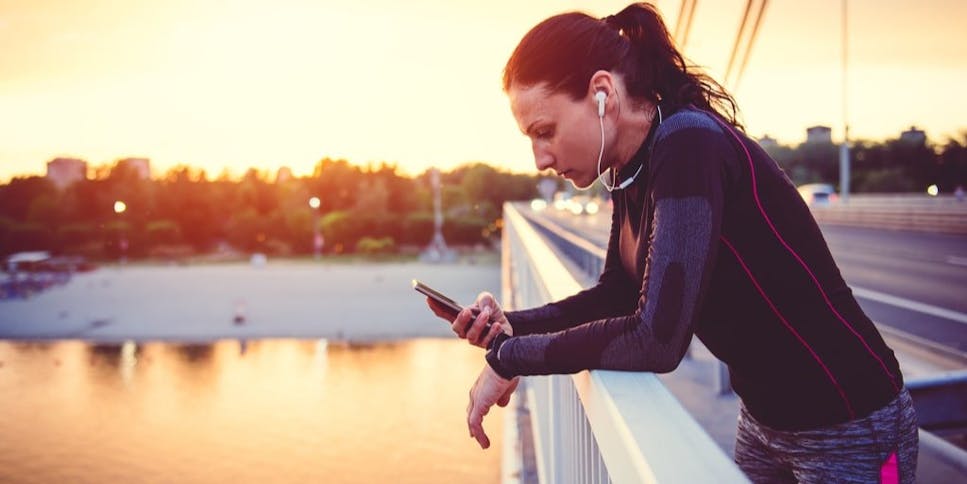 2. Switch one of your savings accounts
If you're getting next to nothing on your easy-access account, think about moving your hard-earned cash to a notice account. Improved competition means rates are on the up.
While better returns may be on offer on fixed-rate bonds, if you're not sure about tying your money up for a year or more, a notice account could offer a compromise. The maximum notice term is currently around four months, and you may be able to find rates above 1%.
To compare savings deals, head here.
3. Remortgage to a rock-bottom deal
With mortgage rates at an all-time low, now could be the time to look at whether you could make savings by switching to a cheaper deal. With such great products available, there's a real opportunity to cut costs.
But remember to check first whether you face a penalty for ending your current deal early – and be sure to factor this into your sums.
4. Get debt under control
If you're paying interest on a handful of cards, move the debts to a 0% balance-transfer card. There are currently cards offering as long as 31 months interest-free. Remember to check for any balance-transfer fee.
5. Make more of your spending with a cashback card
If you're disciplined about always clearing your credit card balance in full, think about moving to a credit card offering cashback or other rewards. Use this for day-to-day spending, and it can be a great way to boost your earnings. Look for cards offering a big introductory bonus – usually paid within the first few months.
6. Cancel subscriptions you never use
If you signed up to subscriptions such as Netflix, Now TV, Spotify or a recipe box delivery service during lockdown, ask yourself which of these you are actually still using – and which you can afford to cancel.
Removing these monthly payments could save you a tidy little sum over the next few weeks.
While you're at it, check for any other old standing orders that you'd forgotten, such as insurance for something you no longer own or a gym membership you no longer use.
7. Spend points and coupons
If you've accumulated a stash of points with a bunch of different loyalty schemes but keep forgetting to redeem them, make use of these now. Points and coupons can help your money stretch that little bit further. This can be especially helpful in the run-up to Christmas.
8. Save on fuel costs
Find the cheapest place to fill up locally by visiting Petrolprices. Make further savings on fuel by going easy on the accelerator, not idling, and ensuring that your tyres are properly inflated.
9. Boost your credit score
If you're planning to take out any form of credit next year, such as a card, loan or mortgage, take steps now to bump up your credit rating.
Get yourself registered on the electoral roll, pay all your bills on time, and get yourself disassociated from previous partners as their financial habits can impact your score. For more tips, head here.
Also get a copy of your credit report. You can do this for free with our Credit Monitor tool. Check for any mistakes and get these corrected right away. Errors can be modified, and your score will reflect that change.