Ten ways to save on your travel insurance
Hoping to head overseas this summer? Here are some simple ways to cut the cost of cover
Thinking about a summer holiday this year? For many of us it will be the first trip abroad since before the Covid 19 pandemic. A comprehensive travel policy should mean you're protected against cancellation, delays, illness, and even lost luggage. But how can you keep costs down?
Here's our ten tips to getting a quality travel insurance policy at a great price...
1. Shop around
Heading online and comparing deals should be a simple way to cut costs. But resist the temptation to go for the very cheapest option, as you want to be sure your policy is robust enough, and not riddled with exclusions.
2. Consider an annual policy
If you plan on travelling overseas more than three times a year, an annual policy covering unlimited trips and holidays is likely to be more cost-effective than a single trip policy.
3. Look at Europe-only cover
If you are only travelling to the Continent this year, European cover will usually work out cheaper than worldwide cover.
4. Check out policies for families or couples
See if you can save by combining cover for parents and children on a family policy, as this can be cheaper than insuring individuals separately. Policies for couples can also be better value than paying for two single policies.
5. Opt for a higher excess
A simple way to bring down the cost of a policy is by opting for a higher excess. This is the agreed amount of money you will pay towards a claim. But you need to ensure you can comfortably afford the excess you have gone for.
6. See if you already have cover via your bank account
Some packaged accounts may include travel insurance as one of the 'perks' you get in return for paying a monthly fee. Some credit cards also offer it as a feature.
But if you have got cover via your current account or card, it's worth contacting the provider for details on what coronavirus-related events are covered.
7. Don't buy travel insurance from a travel agent
If you arrange your holiday via a travel agent or tour operator, don't fall into the trap of saying yes if they offer you a travel insurance policy to go with it. Policies can often be more pricey, and may not offer the right cover for your needs. Always shop around to find the right cover at the right price.
8. Make sure you're not paying for features you don't need
If you already have cover for belongings overseas via your home insurance, see if you can remove baggage cover from your travel insurance policy to make savings on your premium. And if you have your gadgets covered elsewhere, don't double up on gadget insurance.
9. Take care not to pay for unnecessary extras
If you're heading off on a relaxing beach holiday, there's no point paying for 'extreme sports cover' or 'winter sports cover' as it won't be relevant.
10. Apply for a free GHIC
A UK Global Health Insurance Card (GHIC) – which replaces the old European Health Insurance Card (EHIC) – entitles you to free or reduced-cost medical treatment in other EU countries.  
It shouldn't be viewed as a substitute for travel insurance, but can be a useful extra alongside your policy as it means you can get the same treatment at state-run hospitals and GPs that locals are entitled to.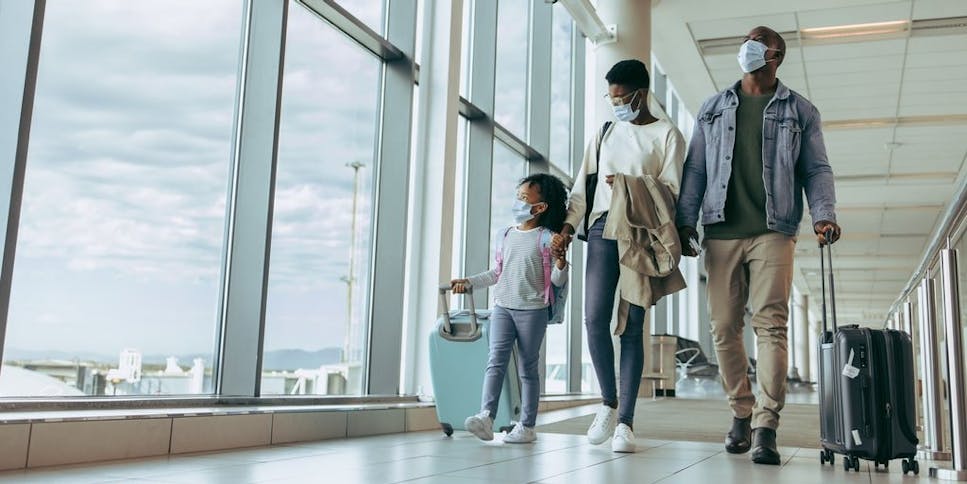 Don't forget cover for UK breaks
Finally, if you are holidaying closer to home this year – as many families are – it's still important to think about comprehensive travel insurance for your staycation.
If you scrimp on cover, you could be at risk of losing money in the event of delayed or cancelled transport, cancelled accommodation, baggage loss, or damage to valuables, including camping equipment.
Taking out comprehensive cover at the time of booking will give you peace of mind to go and enjoy your UK break without having to worry about what will happen should anything go wrong.