10 ISA need-to-knows
You might know how important it is to use your ISA allowance every year, but there are a number of other points to keep in mind to make sure you're getting the most out of your investment.
Whether you already have an ISA or you're thinking about applying for one, we round up 10 things to keep in mind to make sure you get the most out of your money.
1. ISAs are still important
The big advantage of cash ISAs has always been that the interest you earn is tax-free.
However, as of 6 April, 2016, basic rate taxpayers have been able to earn £1,000 of savings interest a year in any savings account tax-free, while higher rate taxpayers can earn £500.
As a result, you might think ISAs don't really have a purpose anymore.
But that's not strictly true because any interest you earn from a cash ISA doesn't count towards this personal savings allowance, so it's worth making the most of both options - particularly if you have a lot of savings or are a higher rate taxpayer. You can read more about the personal savings allowance in our article.
What's more, as of April 2016, many ISAs (though not all) are now 'flexible' ISAs. This means you can replace any cash you have withdrawn from your ISA earlier in the tax year. Previously, if you had invested your full allowance of £20,000 and then withdrawn some of it, you couldn't top it back up again in the same tax year - note that this rule still applies to ISAs that are not flexible.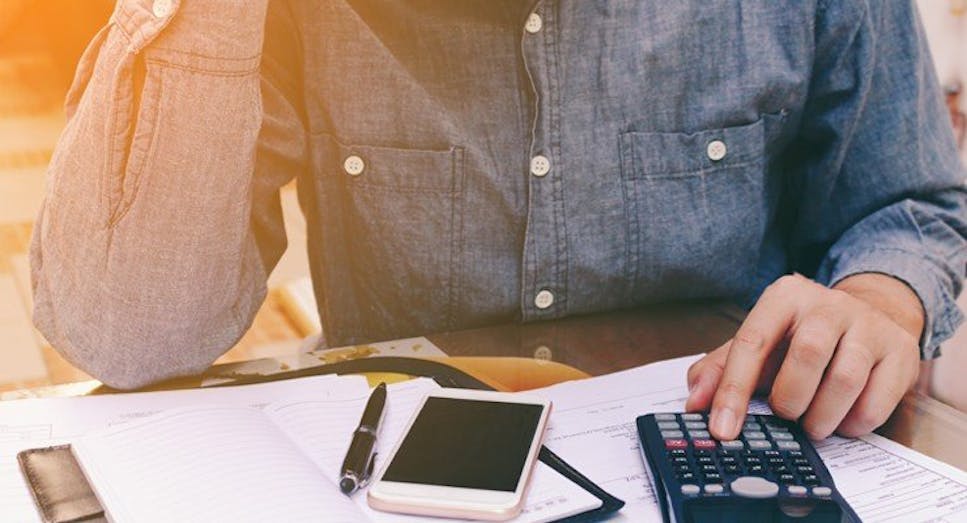 2. Investing in stocks and shares isn't for everyone
Since July 2014, it's been possible to invest your full £20,000 allowance into a stocks and shares ISA (or you can split your allowance between a cash and stocks and shares ISA in any division you like).But if you decide to invest in stocks and shares for the first time, it's important to be aware that the value of your investment can go down as well as up and you may get back less than your original investment.
On the plus side, if you are planning to invest for the long-term, stocks and shares historically have provided better returns than cash.
3. You can only pay into one cash ISA a year
If you make regular payments into one ISA, you can't pay into another in the same tax year.
If a different ISA has taken your fancy, then you'll need to transfer the funds in your existing ISA over to that account, cancel your existing direct debit instruction and set another one up with your new provider.
4. Regularly checking the interest rate will help you get a better deal
Just because the ISA you've chosen this tax year is paying a market-leading rate of interest, that doesn't mean it always will. So it's a good idea to set reminders in your diary to regularly check how much interest your ISA is earning, and transfer your money if you find better returns elsewhere.
5. Always ask your new provider to transfer your ISA
If you're moving your ISA funds to a new provider, withdrawing the money from your account yourself means your ISA money will lose its tax-free status.
Instead, you'll need to request a transfer form from your new provider, and they'll arrange the switch on your behalf.
6. Get ready to switch when the bonus rate ends
If you've gone for a cash ISA which includes a bonus in the rate, make a note in your diary of when this will disappear – usually after 12 months. You'll need to move your cash on or before this date if you want to continue to earn decent returns.
7. Take care when choosing a fixed rate account
You might be tempted to lock up your savings in a fixed rate ISA, but make sure you're certain you won't need access to it during the term.
Most providers charge some kind of penalty, usually a loss of interest, if you want to take out your money during the fixed rate period, so if you think you'll need to access your money, opt for a variable rate easy access ISA deal instead.
8. Sometimes you may have to cut your losses
If you've had a stocks and shares ISA for years and it's been a consistently poor performer, you should give careful thought as to whether you might be better off cutting your losses and moving your cash elsewhere.
9. Fees can be expensive, so shop around
Fund managers can charge initial fees as high as 5.5% when you open a stocks and shares ISA, and there'll usually be an annual management fee of 1.5% to pay on top of this.
You don't need to pay this much though – charges are much cheaper if you invest through a fund supermarket or discount broker. Fund supermarkets can "bulk-buy" funds, giving big discounts on initial charges.
10. Spread your investments
Don't assume that if you want to invest in a stocks and shares ISA this year, that you're restricted to just one fund.
If you invest via a fund supermarket, you can split your allowance between several different funds. This helps to reduce risk, as even if one or more of your funds does badly, hopefully at least some of your investments will perform well.
Please note: any rates or deals mentioned in this article were available at the time of writing. Click on a highlighted product and apply direct.