Start saving now for next Christmas
December 25 may seem a long way away, but it's never too early to get saving. Here's how to go about it
After a tough year financially – with Covid and lockdowns having wreaked havoc on our finances in 2020 – affording Christmas was a worry for many people.
Having made it through the festive period, lots of families will now be breathing a sigh of relief – and focusing their efforts on surviving January.
But while December 25, 2021 might be the very last thing on your mind, the current state of our finances should serve as a reminder of the value of being prepared.
The sooner you start saving, the better
At the start of the new year, clearing any debts you ran up in December should be a priority. But once you've done this, next comes squirreling money aside for the future.
If you start saving now – and put away a little and often throughout the year – you'll have a decent nest egg saved up in time for next December. This should make the 2021 festive period less of a financial stretch.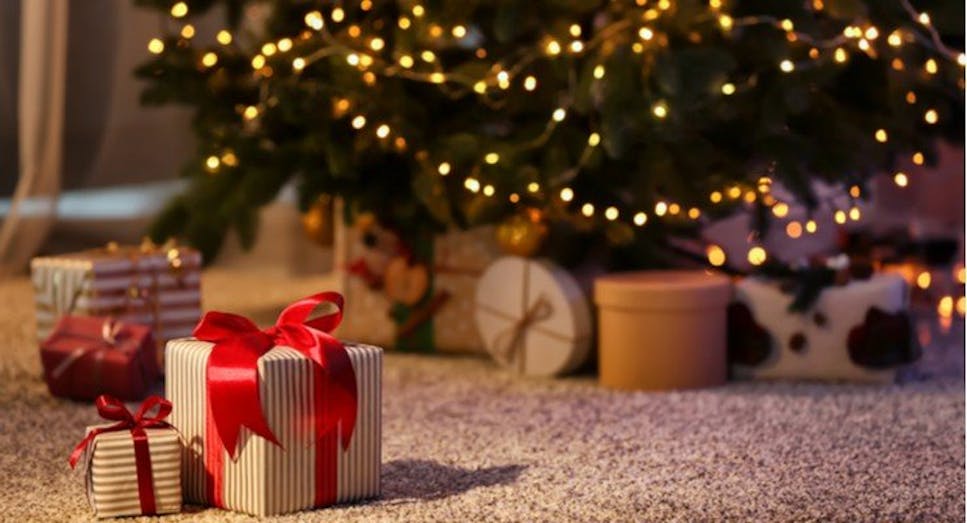 Save a little and often
If you're wondering how best to start slotting money away, one of the best approaches is to commit to saving a small, regular amount each month.
Say, for example, you save £50 on the 1st of each month, you'll have £600 to spend on next year's festivities. Increase this to £100, and you'll have £1,200.
If you're trying to develop good savings habits, it's a good idea to set up a direct debit to go into a savings account for the day after payday. That way, you will barely notice the money leaving your account.
Make use of savings accounts
While you may be tempted by a regular saver account – as these involve you putting in money each month, and can often offer more competitive rates than other savings accounts – most of these require you to make a minimum of 12 payments.
This means you'd have needed to start saving last November to make these work for Christmas 2021. The exception is if you can find a regular saver which permits one or more penalty-free withdrawals.
Alternatively, you may want to consider an easy-access account which offers complete flexibility on withdrawals – though you'll need to be disciplined about not dipping into funds until next Christmas.
Before signing up to any savings account shop around to find the best rates available, and be sure to read the Ts and Cs.
Sign up to 'auto-save' apps
Now could be a good time to download an app, such as Plum, Chip, Cleo or Tandem, all of which use clever algorithms to analyse your spending habits and work out how much you can afford to save. They then automatically sweep money from your bank account into a separate savings pot – usually a few times a month.
Each has clever features to encourage you to save. Tandem, for example, has a 'round-up' feature where your purchases are rounded to the nearest pound and moved to saving.
With Cleo, you can set up a 'swear jar' where money is moved into a savings pot every time you 'commit a crime' and spend on a purchase you were trying to avoid.
These apps can be a great way to get into the savings habit and build a decent fund for Christmas 2021.
Start 'saving the change'
Some banks now offer a 'save the change' feature. With this, whenever you buy an item with your debit card, that purchase is rounded to the nearest pound, and the difference is moved to your nominated savings account. For example, say you buy a coffee costing £2.85, it will be rounded up to £3, and 15p will be transferred into savings.
Check out the 'save the change' feature from Lloyds, Halifax and Bank of Scotland, as well as Nationwide's Impulse Saver.
There are also a host of apps, such as Monzo and Starling, which automatically round up your purchases and put the spare change in a separate pot.
Set yourself a savings challenge
If the idea of saving a set amount each week or month doesn't pique your interest, you could set yourself a challenge instead, and have a bit more fun with your saving.
With the 'penny-a-day' challenge, you need to allocate a pot or a jar for your 'Christmas fund' and then put in one penny on the first day, two pennies the second day, and so on. By day five you will have saved 15p. This is a very manageable – and fun – way to watch your savings mount up. And, if you continue to save this way for a year, and you will have amassed nearly £670.

If you're up for a tougher challenge, you can double the amount you save each day, meaning you save 2p on day one, 4p on day two, and so the amounts progress over time. Stay disciplined, and over a year, you'll have totted up almost £1,340.

In a similar vein, you might like the idea of the '52-week savings challenge' where the amount you save increases week by week, rather than day by day. So, on the first week you save £1, and the second week you save £2. This challenge will get much harder towards the end of the year, as at some point you'll be saving more than £50 in one week. But if you stick to it, you'll get to £1,378 in a year.

A variation on this theme involves you drawing up a bingo board with 52 squares numbered, at random between one and 52. You then need to cross off one number each week (so it's worth trying to pick off the higher numbers when you have plenty of money, such as just after payday). Complete the challenge and you'll get to £1,378 over a year.

Giving-something-up challenge – this involves you committing to giving up something you purchase daily or weekly, and putting the money into savings instead. Say, for example, you buy a coffee every Monday to Friday for £2.50, and replace this with a home-bought coffee in a reusable cup, you could save £12.50 a week – or £50 a month. Over a year, this would give you £600 to put towards Christmas 2021.