Spring clean your finances – no elbow grease required
Follow our simple steps to help tidy up your finances this spring
In these uncertain times, we know that looking after the health and wellbeing of those around you is the most important thing. We also understand that the steps being taken to control the coronavirus outbreak could be creating financial uncertainty for you and your family. We want to help where we can, so we're continuing to offer relevant tips to help you manage your bills.
With plans to start lifting lockdown in place for the summer, it feels like there's finally something positive to look forward to. For now, we'll still be spending most of our time at home, so why not take some time to give your finances a spring clean? A bit of financial self-care could be rewarding, and not just for your wallet. Here are some small steps you can take to help you make the most of your money.
Start by simplifying
A financial declutter is an ideal place to start your spring clean. Even if you find managing your finances overwhelming at the best of times – a spot of decluttering can go a long way to help bring things under control. Here are some easy things you can do: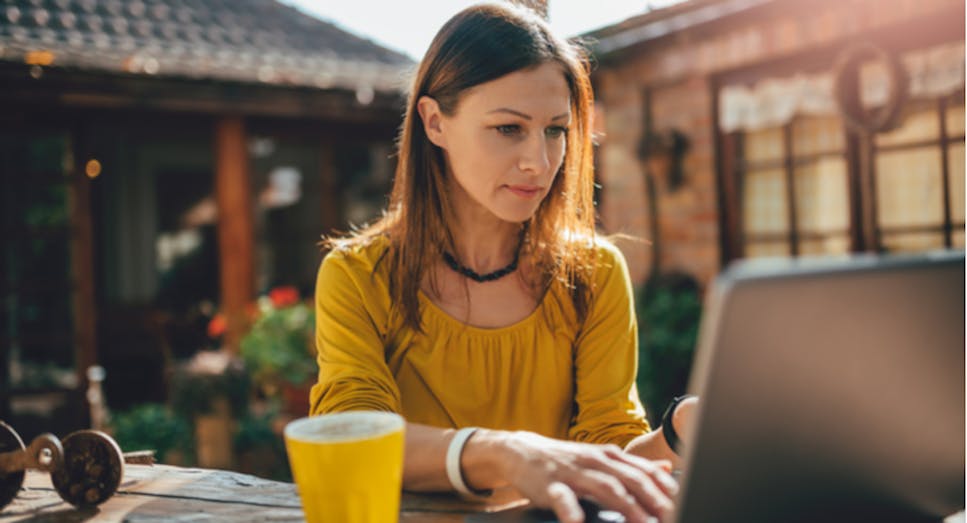 Take stock of all your accounts
With the Open Banking reforms now in place, the easiest way to do this is with a money app. You can connect your current accounts, savings accounts and credit cards to budgeting apps such as Yolt and Money Dashboard  to see all your accounts, and your total balance minus your upcoming credit bills and direct debits in one place.
Of course, if the app route isn't for you, you could check your accounts online or physically print out your recent statements.
Do a Direct Debit de-clutter
With lockdown restrictions still in place, make sure you're not paying for subscriptions you're not able to use or need. This could include gym memberships or cinema subscriptions. Check through your statements for any recurring payments. If there's any you don't want or need, cancel them directly with the provider as soon as possible.
If you want to keep your subscription long-term but don't need it in the short-term, check with the company if you can pause your subscription.
Make some budget tweaks
Whatever your situation, you should take another look at your household expenses and budget.
Under normal circumstances, a good rule of thumb would be to use the 50/30/20 method – where you split your monthly earnings so that 50% goes on your needs, 30% on your wants and 20% on savings and paying off debts.
But because many are seeing their incomes impacted, standard budgeting tools might not be the answer for everyone.
Instead, your priority should be to make sure your monthly income after tax (whether it's changed or not) covers your 'needs' – the basics you need to have an acceptable quality of life, such as:
Your mortgage or rent

Utility bills – this includes energy and water bills, phone contracts and broadband costs

Your essential weekly shop – including food, clothing and toiletries

Minimum payments on any credit accounts
If you're concerned about being able to pay your mortgage, credit bill or any other repayments – you should discuss your situation with the relevant bank, building society, local authority or provider as soon as possible. The government  directed institutions and businesses to take the crisis into account last year, so you should get a sympathetic hearing. You can find more detailed information in our guide to coronavirus and family finances.
If you're confident your needs are covered, and you're able to do so – start putting a little extra into an easily accessible savings account to cover any unexpected costs. The current situation is changing daily – so it makes sense to have some emergency funds just in case. One option is to flip the 50/30/20 rule so that you're putting more into your savings (30%) than you're spending on wants (20%).
Freshen your accounts
It's worth questioning whether your current, savings and credit accounts are working hard enough for you. Depending on your financial goals, you could consider the following:
Find a better current account deal: If you've had the same current account for a while – there are plenty of different options – and many banks offer cash incentives to new customers who switch

Spritz your savings (and beat the UK rate cuts): It might not be possible for everyone, but spring is typically a good time to review your savings. If you can, try and use as much of your 2020/21 ISA allowance as possible – the deadline is 5 April, 2021 and the limit is £20,000. After this, it's worth looking for a new savings deal. Just remember that you should only lock away money that you can afford to do without. If you'd prefer your savings closer to hand, an easy access account might be more appropriate

Balance transfer your credit card debt: Many of us may have an outstanding balance on a credit card. Unfortunately, paying it off in stages means part of your money goes towards the interest, rather than the debt itself. A 0% balance transfer credit card could help – you'll have a set period where no interest is charged on your balance. This means every penny you pay lowers the amount you owe. Just ensure you make at least the minimum repayment each month – and pay off the balance before the 0% interest free period ends – to avoid any charges
Representative example: If you spend £1,200 at a purchase rate of 21.9% (variable) p.a. your representative APR is 21.9% APR (variable)
If you're thinking of applying for a credit card, it's worth downloading the Credit Monitor app. Credit Monitor lets you see your credit score and report for free, and gives you personalised tips on how to improve it – as well as showing you credit cards that you're likely to be accepted for.
Effortless ways to save
Whatever your money goals we've got lots of clever ways to save a lot, by doing very little:
Switch your energy tariff: With lockdown measures in place, many are spending more time at home, which could mean an increase to your bills. The best way to bring your bills back down is by switching supplier. By doing so, you could save at least £273* on your bills. Switching your energy supplier is quick and easy with MoneySuperMarket's Energy Monitor. Once you've signed up, we'll let you know as soon as there's a cheaper tariff available to you, so you can effortlessly switch and save money on your energy bills

Don't auto renew your insurance: With insurance, loyalty doesn't pay. Whilst auto-renewing your car or home insurance might be the easiest option, it's usually not the cheapest. You can get a car or home insurance quote with us in less than five minutes – and could save up to £235** on your car insurance and save up to 46%*** on your home insurance. Signing up for Car Monitor means we'll automatically email you MOT, tax and insurance reminders, so you'll never miss your renewal dates

Consider remortgaging: If your current mortgage deal is ending, it could be worth thinking about remortgaging to a deal with a better rate. If you're on a variable rate, now's the time to switch to a fixed tariff if you can. Following the base rate cut, deals can be far cheaper, and you could save hundreds of pounds every month, freeing up some much-needed cash. If you're worried about making your mortgage repayments, speak to your provider as soon as possible – the government has directed providers to offer three-month mortgage holidays to those who are struggling. More information here.
*30% of consumers that applied to switch via MoneySuperMarket saved at least £273.92, April 2020 – March 2021. Excludes NI, CI & IOM.
**51% of consumers could save up to £235.93 on their annual car insurance premiums. Consumer Intelligence, March 2021. 
***51% of consumers could save up to 46.27% on their annual buildings and contents insurance. Consumer Intelligence, March 2021.