What is a speed awareness course?
There's a school of thought which argues that, if you drive at high speed, you're more likely to be involved in a crash. Speed kills, and all that. There's another which says it's not speed that kills, but bad driving.
What do you reckon? It seems to me that driving at a speed that's inappropriate for the location and type of road you're on is simply asking for trouble.
Grim statistics
But what's irrefutable is that, if you're in an accident where you or the other car was driving too quickly, the injuries are more likely to be severe, and the risk of death is likewise increased.
In 2013, the last year for which figures are available from the Department for Transport, 3,064 people were killed or seriously injured in crashes where speed was a factor.
The risk of death is approximately four times higher when a pedestrian is hit at 40mph than at 30mph.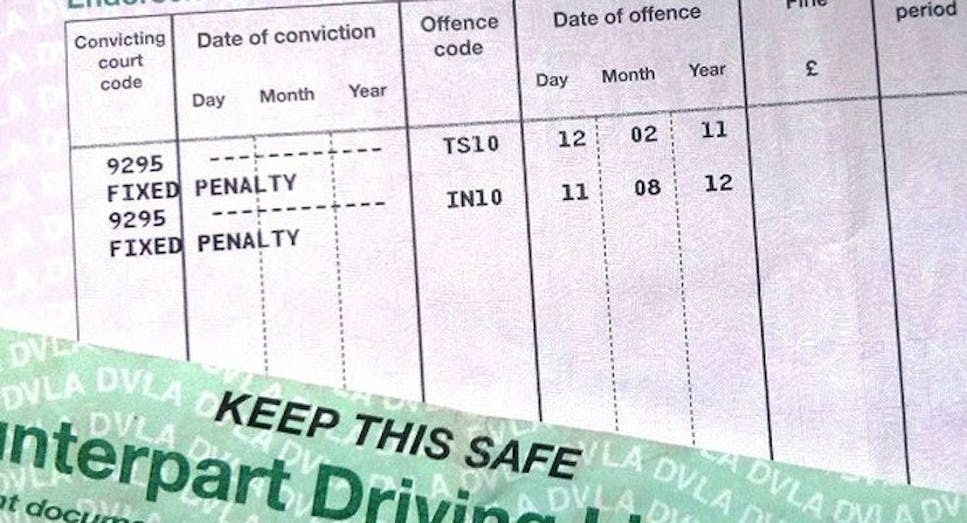 Accelerating problem
The dangers don't seem to put us off – and neither do the penalties.
More than 115,000 motorists in England and Wales were issued with fines of at least £100 by magistrates in 2013. That's a four-year high, according to the Ministry of Justice.
Course of action
The penalty for speeding is usually a £100 fine and three points on your licence.
But police authorities across the country are also tackling the problem of speedy motorists with the National Speed Awareness Course, which has been developed with the help of psychologists.The idea behind the course is to educate rather than prosecute motorists in order to minimise the risk of re-offending and so improve road safety.Learning opportunityThe courses usually last for about four hours and are based in a classroom (probably a suite at a hotel), not in a car.It's not a test, but you have to participate in the sessions rather than sit at the back selfies on your smart phone.It's worth paying attention, because if you successfully complete the course, you don't have to pay the £100 fine.Also, the police do not record your speeding offence as a conviction, so you don't get any points on your licence.Fee rather than fineThe courses aren't free. The typical cost is about £85, but charges vary across the country.However, the fee is usually less than the fine. You can choose where to take the course.So if you committed a speeding offence while driving to an appointment in Manchester, say, you could still opt to take the course nearer home in Exeter.But you must attend the course within six months of the offence.Invitation onlyYou cannot choose to take part in a speed awareness course instead of copping the fine and the points – it's invitation only. The police have asked more than one million motorists to take part in a speed awareness course since 2010, but they don't invite everybody.Speed awareness courses are only an option for less serious offences. Most forces offer a course to drivers who are caught speeding between 10% plus 2 and 10% plus 9 of the legal limit.In other words, between 35mph and 42mph in a 30mph zone, or between 79mph and 86mph in a 70mph zone. So, if you were caught at speeds of above 42mph in a 30mph zone, you would normally have no choice but to pay the fine and take the points, or even face prosecution.Three-year ruleYou can also only attend a speed awareness course once every three years. Let's say you were caught speeding and went on a speed awareness course in June.If you were again caught speeding the following June, you would not be offered the option of a course and would have to stump up for the fine and accept the penalty points.The ultimate aim of the National Speed Awareness Course is to save lives. But motorists can save money, too. The course is usually cheaper than the fine.Impact on premiumsThen there's the impact on your insurance. If you are convicted of a speeding offence, you will almost certainly pay a higher price for car insurance.Many insurers add on about 30%. But a speed awareness course is not a conviction, so it might not make any difference to your premium.You must, though, answer all questions honestly. So, if your insurer asks if you have been convicted of a motoring offence – a routine question – you can truthfully answer no.But if the firm asks about a speed awareness course, you would have to come clean and give details of the course you attended.A number of insurers, including Churchill and Privilege, don't bump up the premium for drivers who have attended a speed awareness course.Churchill says: "We do not believe it is appropriate to penalise our customers for attending a course that educates them on road safety."Some take a different approach, so it's worth shopping around at renewal for the best price and the best policy.