Seven things to watch out for as a first-time buyer
Escape these classic pitfalls to make your first homebuying experience a happy one
1. Fixtures and fittings that weren't fixed. And are no longer fitted
Some sellers will strip their property completely bare before they leave, taking everything from light fittings to door handles with them. Ask for exactly what's included in the selling price and get a comprehensive inventory in writing, or you could be getting more of a blank canvas than you thought.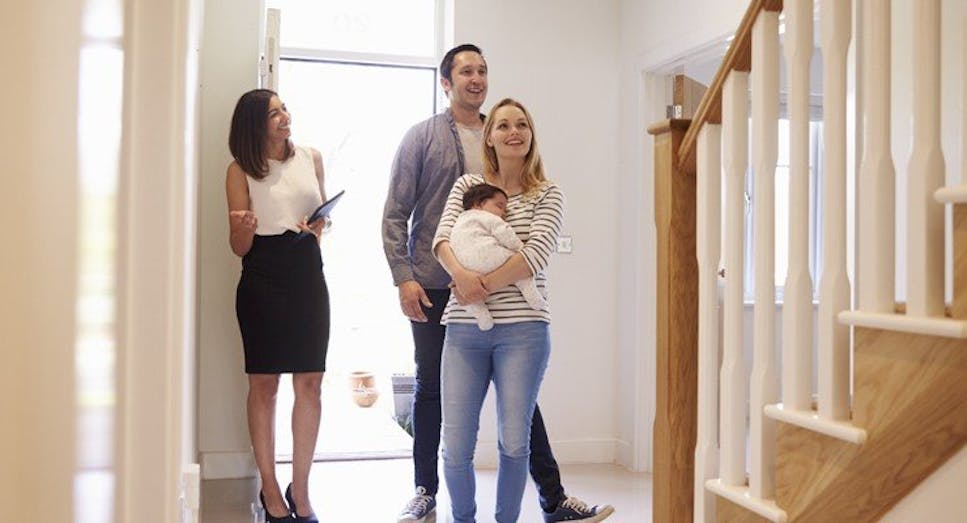 Warm and welcoming mood lighting is lovely. But it's also a brilliant way for a seller to hide cracks, damage, decrepitude and years of general neglect.Try to visit the property in the cold light of day for a true reflection of its condition.It's also worth viewing at different times of the day. On-street parking may look a cinch mid-afternoon or at the weekend but at 7pm on Mondays it might be scooter-space only.
3. Miscalculations
You've done your sums to check what you can afford, but how honest have you been with yourself?If you're one of the three million people who live in a leasehold property, you'll need to factor in annual payments such as ground rent and service charges.
You'll also want to think about buildings and contents insurance, and life insurance as well. There may also be annual fees for parking your car, or a big change in your commuting costs – all of which need to go into your sums.Be honest with yourself about the true cost of your new home. It'll only come back to bite you if you're unrealistic or over-optimistic.
4. Hand-me-down white goods
A kitchen already fitted out with a washing machine, fridge and dishwasher is great if all the appliances are in good nick and are energy efficient. But if they're not you could end up paying a fortune in energy bills to run them.If they don't work or they're faulty, you might also be landed with a bill to have them removed and replaced, so it's well worth inspecting them thoroughly when you view a property. Find out where you stand with the seller if you're not happy with them.
5. The little jobs that all add up
Individually, the little jobs such as the bathroom sealant that's black with mould, or the new blind for the kitchen window, aren't going to cost you much, but altogether they can really add up.Try to keep a close eye on costs, and remember that there's lots of information online to help you tackle the small jobs yourself. Don't try to tackle anything specialist such as electrics or plumbing yourself, though, unless you know you can handle it. It's safer to call in an accredited professional.
6. Spiralling legal fees
Good legal and conveyancing advice is essential, and the entire process should cost you between £1,000 and £2,000. But don't get caught out by the extras – there will be fees of around £300 for searches, fees of around £50 to transfer money and, of course, you'll need to factor in VAT at 20%. 
Ask about fixing your legal fees upfront and get an itemised breakdown of everything you're paying for.
7. The urge to buy things you want – but don't need
When you're dealing with six-figure sums for the first time in your life, a grand here or there on the credit card may feel like small-fry in the grand scheme of things.  But you should be careful not to blow your budget paying for things you want when there are still things you actually need.
Create a priority list and tackle those things first before you start impulse buying. 
Please note: any rates or deals mentioned in this article were available at the time of writing. Click on a highlighted product and apply direct.