How to get on top of your finances as we move forward from Freedom Day
Not quite sure what to do now rules are being relaxed? Here's some steps to help you stay in control.
Freedom Day finally arrived on July 19, and as lockdown rules come to an end, it's hoped we will see more normality returning to our lives.
But with things opening up again – meaning that going out, eating out, and going on holiday are all back on the agenda – we need to resist the urge to splurge.
If we suddenly start spending the money we've saved, we'll undo all the good we've done over the past year or so.
Equally, if your finances have been hit hard by the Coronavirus crisis – perhaps due to furlough, job cuts, or a drop in household income – your focus now needs to be on taking steps to get things back on track.
Here's some tips on managing your money as we embark upon life after lockdown.
Go back to basics with your budgeting
As we move forward from Freedom Day, now is the perfect time to make sure you know exactly what's going in and coming out of your account each month.
Look at your bank statements and credit card statements to ensure you include everything you pay regularly, along with spending on non-essentials. Work out if there are areas you can cut back, or things you can cut out.
Drawing up a budget for the 'new normal' can help prevent overspending as restrictions are eased.
Beyond that, it can help you take control of your money so you are able to save and make positive financial plans for your future.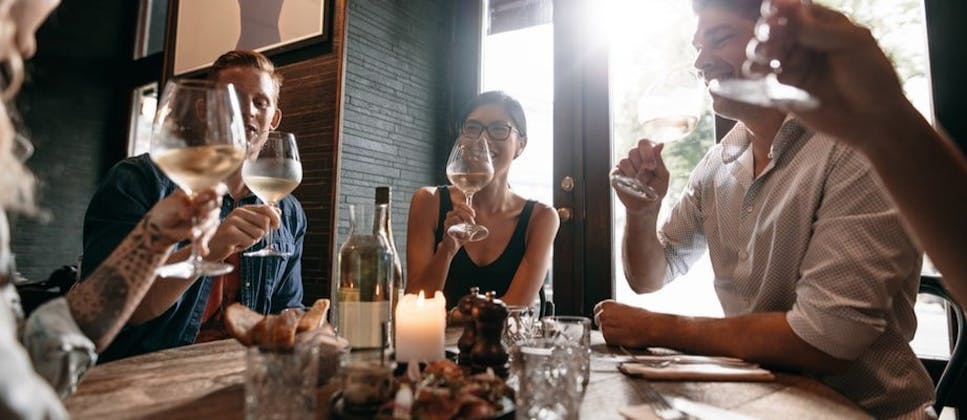 Maintain good money habits
During lockdown, our ability to spend was curbed quite considerably, and many of us have been able to amass extra savings as a result.
While there are a lot more opportunities to spend now shops, pubs, restaurants and other venues are open, do so wisely.
Resist the temptation to go on a summer spending spree and splash out on all the things you've been denied during the pandemic.
Now is the time to build on the good money-spending and money-saving habits you put in place while you had no choice but to stay at home.  
Try to stay calm
This may be easier said than done if you have bills piling up, but the best approach right now is to get on top of what you owe.
Take stock of all your cards, loans and other debts, and make sure these are on the cheapest deals possible.
If you're paying interest on your plastic, it may make sense to move your debts to a balance transfer card with an interest-free offering. This can mean you pay off your debts much faster.
See where you can free up cash to help clear your debts. Simple savings could be up for grabs on regular outgoings such as energy, broadband and your mobile phone bill by switching to a cheaper deal.
If you're lucky enough to have money squirreled away, now could be a good time to use savings to pay down debts.
For more tips, read: Eight simple tricks to repay debt more quickly
If you're struggling with your finances, don't bury your head in the sand. Seek free help from an organisation such as StepChange or National Debtline.
Think carefully before taking on additional debt
Just a few months ago, we were repaying more of our credit card debts than we were spending on plastic – with lots of people cutting up cards and closing cards. But as we move into the summer, households are not only spending more as the economy opens up, but many are borrowing more, too.
If this scenario sounds familiar, you need to think carefully before taking out more credit.
With the base rate at such a low, there is only one way interest rates can go. While there's no way of predicting when this will happen, you need to be prepared for when it does.
Get ready for the unexpected
The pandemic has shown us all-too-clearly that we never know what's around the corner.
This should serve as a striking reminder of just how important it is to be prepared.
One of the things we all need to have in place is an emergency fund. This should be equivalent to around three to six months' of essential expenses.
In the post-lockdown world, you should also look to build savings more generally. The problem is, returns on savings are pretty paltry at present, and the news that inflation has risen to 2.5% is just more bad news for those trying to slot money away.
But you must not give up on saving. The key is to seek out the best savings rates you can find so your money works as hard as possible.
As well as building up savings, now could also be a good time to think about protection products to help prepare you and your family for the unexpected. This could include products such as life insurance, critical illness cover and income protection which can all offer you and your loved ones peace of mind.
Give some thought to longer-term financial security
While you may be focused on living in the present as you enjoy your new-found freedoms, you can't afford to put off longer-term financial planning.  
This might mean putting money into cash ISAs (individual savings accounts) or making use of Lifetime ISAs.
Now might also be the time to consider investment ISAs, but only invest money you don't need for at least five to 10 years or more. Investing involves risk, and the value of your investments will rise and fall in the short term. That said, over the longer term, your investment has the potential to grow faster than inflation.
Don't forget regular pension contributions. Putting money into a personal or workplace pension is the best way to save for retirement as contributions benefit from tax relief. By saving regularly from an early age, you are putting the building blocks in place to ensure you can enjoy a comfortable retirement as and when the time comes.