Mortgage jargon buster
Getting a mortgage and moving home can be a confusing experience at the best of times, not least because of the amount of jargon you encounter along the way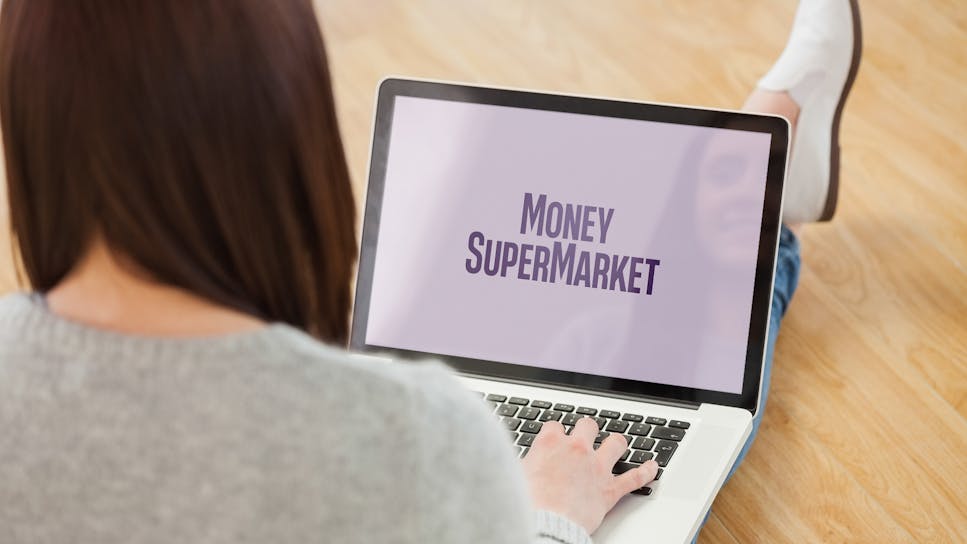 So if you don't know your APR from your LTV, check out our home moving jargon buster…
Advice fee: You may be charged a fee if you use a financial advisor, so try to find one that's fee-free. Our mortgage partner, London & Country is an independent mortgage broker that offers fee-free telephone advice. You can call them on 0800 073 1943 from a landline for free or 0333 123 1943 from a mobile at local rate, seven days a week. There's no strings attached if you decide not to proceed.
APR: This stands for the Annual Percentage Rate and is calculated to factor in the total interest cost of a mortgage over the 25-year term, plus any fees.
Arrangement fee: This is the fee you pay the lender to set up your mortgage. Typically you'll be charged anywhere between £0 and £2,500, with the best mortgage rates often carrying the biggest fees. Always factor in the cost of the fee when you're comparing deals.
Arrears: This means you have missed at least one of your mortgage repayments. If you continue to do so, you risk losing your home.
Base rate: This is the interest rate set by the Bank of England and some mortgages are based on it. Tracker mortgages, for example, are pegged at a certain percentage above the base rate.
Booking fee: This is charged upfront by some lenders and pays for 'booking' the mortgage while your application goes through. It can also be called an 'application' or 'reservation' fee.
Capital: This is the mortgage amount you borrow to buy your property.
CHAPS fee: This covers the lender's costs when your mortgage funds are sent to your solicitor.
Chattel: A chattel is the name given to any moveable asset in a property - a dining table, for example. Chattels are not included in the purchase price unless specifically stated.
Completion: This is the point at which a property legally becomes yours. The purchase has been made and you can pick up the keys and move in. Conveyancing: The legal process involved in buying or selling your property.
Credit score: Every borrower has a credit score. Lenders will look at your score to determine whether or not they will accept your mortgage application. The better your credit score, the more likely you are to be accepted.
Disbursements: These are expenses that are paid on the buyer's behalf by a lawyer or conveyancer.
Discounted mortgage: This is a variable rate mortgage which offers a discount off another interest rate, such as the Standard Variable Rate. For example, if the SVR is 4% and the discounted rate is 1% below the SVR, you'd pay 3%.
Energy Performance Certificate (EPC): If you're selling your home you'll need to have an EPC as it tells potential buyers how energy efficient your home is and what can be done to improve it.
Equity: This is the value of your property over and above the amount of your mortgage. So if your home is worth £100,000 and your mortgage is £80,000, the equity is £20,000.
Exchange: This is when a buyer and seller have exchanged contracts and the deal becomes legally binding.
Exit fee: This is a fee for closing your mortgage account when you have repaid your mortgage.
Fixed rate mortgage: This is a mortgage which offers a fixed rate of interest for a number of years – typically two, three or five.
Freehold: This means you are the owner of the property and the land it is on.
Full structural survey: This survey offers a comprehensive breakdown of the structure and condition of the property. It's a good option if the property you are buying is particularly old or unusual in structure.
Gazumping: This is when a seller has accepted an offer from one buyer, but then accepts a higher offer from another buyer before the contracts have been exchanged.
Gazundering: This is when the seller has accepted an offer, but the buyer reduces their offer before the contracts are exchanged.
Ground rent: This is paid by the leaseholder to the freeholder of a property. You'll often pay this if you live in a flat, for example.
Guarantor: Someone who guarantees to meet the mortgage sum if the borrower can't meet their repayments.
Higher Lending Charge: You may be charged this fee if you borrow a particularly high loan-to-value, say 90%.
Homebuyer's report: This survey highlights problems such as damp, dry rot and subsidence and offers advice on what can be done to resolve those problems. It's a good option for modern properties or buildings in reasonable condition.
Interest-only mortgage: With this type of mortgage, you only pay the interest on your mortgage during the term of the loan, and not the capital. This has to be repaid at the end of the term, in one go.
Key facts illustration: A document which details the key things you need to know about your mortgage.
Landings and Buildings Transaction Tax (LBTT): If you're buying property or land in Scotland for over £145,000 you will have to pay a tax on it. The amount of LBTT you pay depends on which band your purchase falls into.
Leasehold: This means you have the right to live in a property for a set number of years but don't actually own the building. Flats are typically leasehold.
Legal fees: The fee you pay to your solicitor to do the paperwork for you. If you're buying a property, it will include Stamp Duty and search fees.
LIBOR: The London Inter-Bank Offered Rate is effectively the rate that banks lend to each other.
Loan to value (LTV): The proportion of the property price you borrow when you take out a mortgage. So if you borrow £90,000 on a property worth £120,000, your LTV would be 75%.
Mortgage deed: The legal document which formalises the mortgage agreement.
Mortgage in principle: A mortgage in principle is a written statement from a lender showing how much they are prepared to lend to you, subject to approval of the property. A mortgage in principle does not mean the loan has been confirmed.
Mortgage offer: Once the mortgage lender has carried out any necessary checks, they will send a formal document confirming that the mortgage loan has been approved. This is called a mortgage offer.
Mortgage term: The length of time over which you agree to pay off your mortgage - typically 25 years.
Mortgage valuation: A basic survey carried out by your lender to check the property is adequate security for the loan.
Negative equity: This is when the amount you owe on your mortgage is greater than the value of your property.
Offset mortgage: A type of mortgage which allows you to 'offset' your savings against your mortgage debt. So if you had a mortgage of £100,000 and savings of £10,000, you'd only pay interest on £90,000 of the mortgage. You can then either pay off your mortgage early or reduce your monthly repayments.
Overpayments: Many lenders allow you to make overpayments of up to 10% of the outstanding mortgage debt each year, penalty-free.
Own buildings insurance fee: Your mortgage lender may charge you a fee to check you've taken out buildings insurance if you haven't bought it through them. It is usually around £25 to £50.
Peppercorn ground rent: When the ground rent is a very small amount it is known as a peppercorn ground rent. The freeholder usually doesn't collect the money, meaning there's effectively no ground rent to pay. 
Porting: If you're moving home and want to keep your existing mortgage, many lenders allow you to 'port' it across.
Remortgaging: This is when you arrange a new mortgage on your existing home.
Repayment mortgage: With this type of mortgage, you pay off both the interest and a portion of the capital debt, so by the end of the term, you will no longer owe anything to your lender.
Searches: Searches are carried out by your conveyancer when you are buying a property. There are three main types: local authority, water drainage and environmental.
Shared ownership: These schemes are offered by housing associations and allow you to part-buy and part-rent your home.
Stamp Duty: Tax you must pay on property worth more than £125,000. It is charged as a percentage of the purchase price and rates are tiered.
Standard Variable Rate (SVR): The variable rate a mortgage reverts to once the introductory fixed or tracker rate period ends. Because it is usually more expensive, you should always switch to a better deal.
Title deeds: These are paper documents that show the ownership history of property and land. They can include contracts for sale, mortgages, conveyances, leases and many other things relating to the property.
Tracker mortgage: A variable rate mortgage which typically tracks the Bank of England base rate. Your monthly repayments will change when the base rate moves up or down.
Valuation fee: The fee you'll pay for your lender's survey.
Vendor: This is another name for the person or people selling a property.
Please note: any rates or deals mentioned in this article were available at the time of writing. Click on a highlighted product and apply direct.
Your home may be repossessed if you do not keep up repayments on your mortgage