Family finance: money management for teenagers
From credit cards and savings accounts to insurance costs and travel plans, our guide explains how to give your children more freedom to manage their money at various life stages
As your children grow up, giving them more freedom to manage their own money is a good way of continuing their financial education.
This guide covers some of the milestones you will tackle together during their teenage years.
Credit cards for teenagers
Legally, you have to be at least 18 years old to have a credit card.
However, under-18s can have prepaid cards, while debit or cash cards attached to children's current accounts are available from many banks.
Debit cards allow both cash withdrawals and purchases, while cash cards only allow ATM withdrawals.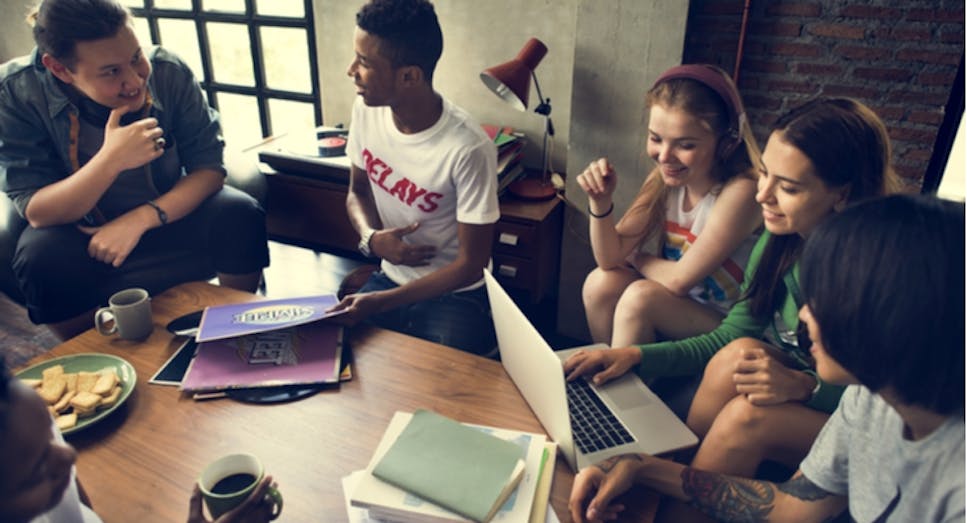 Pros and cons of prepaid cards
Pros
You set up the card and decide how much money is loaded on to it, so you have control over how much your children spend

Children's prepaid cards can't be used for certain "blacklisted" purchases such as alcohol or credits on gambling websites

Most cards come with apps that can help your child learn about budgeting
Cons                            
Prepaid cards have monthly or annual fees costing up to about £35 a year

Most cards charge ATM fees of say 50p per UK withdrawal and more overseas
Pros and cons of bank cards
Pros
The cards that come with children's current accounts are free of charge

They work like the cards they will have access to as young adults

Many children's current accounts offer competitive rates of interest, making them a good place to save
Cons
Children's accounts don't have overdrafts, but you can't control how much of the available funds they spend or what they spend it on

Most bank cards charge fees if they are used to spend or withdraw money overseas
Part-time jobs for teenagers
Taking on paid jobs such as babysitting, gardening, or working in a shop can be a great way for teenagers to learn about money management – while clocking up some useful work experience.
There are rules to bear in mind, though, particularly for school age children.
These include:
Children can only work a maximum of 12 hours a week during term time

In the school holidays, 13 to 14-year-olds can't work more than 25 hours a week, and 15 to 16-year-olds can only work up to 35 hours a week

Children can not work in factories, in betting shops or during school hours

They must have at least one annual two-week break from any work during the school holidays
Only children of school leaving age and above are entitled to the Minimum Wage – currently £4.20 an hour.
So if your child wants a part-time job before hitting 16, make sure he or she is being paid fairly.
Check too that any part-time jobs do not have a negative impact on their results at school.
Savings accounts for teenagers
Whether they earn extra money working part-time, or simply save their pocket money, it's a good idea to encourage teenagers to start putting money aside for future projects.
You may, for example, want to strike a deal such as you will cover their first year's insurance if they save up enough to buy a car.
Once they start saving, getting the highest rate of interest will maximise their returns, so help them to search for the right account.
Car insurance for teenagers
When your child starts driving, you will need to add him or her to your car insurance policy, or take out a separate policy if they have their own car.
This can prove very expensive – teenage drivers pay more than any other group for cover – so it's worth shopping around.
Other ways to cut the cost of car insurance for teenagers include:
Charging teenagers rent
Once young people leave education and start working full-time, many parents ask them to start paying rent or contributing towards the household bills.
Whether or not you do this is up to you, and is likely to depend on how much your child is earning.
But asking them to pay even a small amount each month is good practice for when they move out.
Teenagers and travelling
Whether your child is going on a week's holiday to France, or backpacking around the world, he or she will need appropriate travel insurance.
To make sure you get the right deal at the right price, it's important to shop around and compare single-trip, annual, and backpacker policies.
When it comes to foreign currency, prepaid currency cards – the modern version of travellers' cheques - are a good way to avoid them carrying too much cash, and can offer competitive exchange rates.