FAMILY VALUES Need to make savings but don't know where to turn? MoneySuperMarket has your back
Super Saver: Lucy Ashford and her husband Jez are both self-employed and helping their two kids through uni. It's no surprise that Lucy is looking for ways to save as household bills are on the rise. Published as part of a paid media partnership with News UK in May 2022.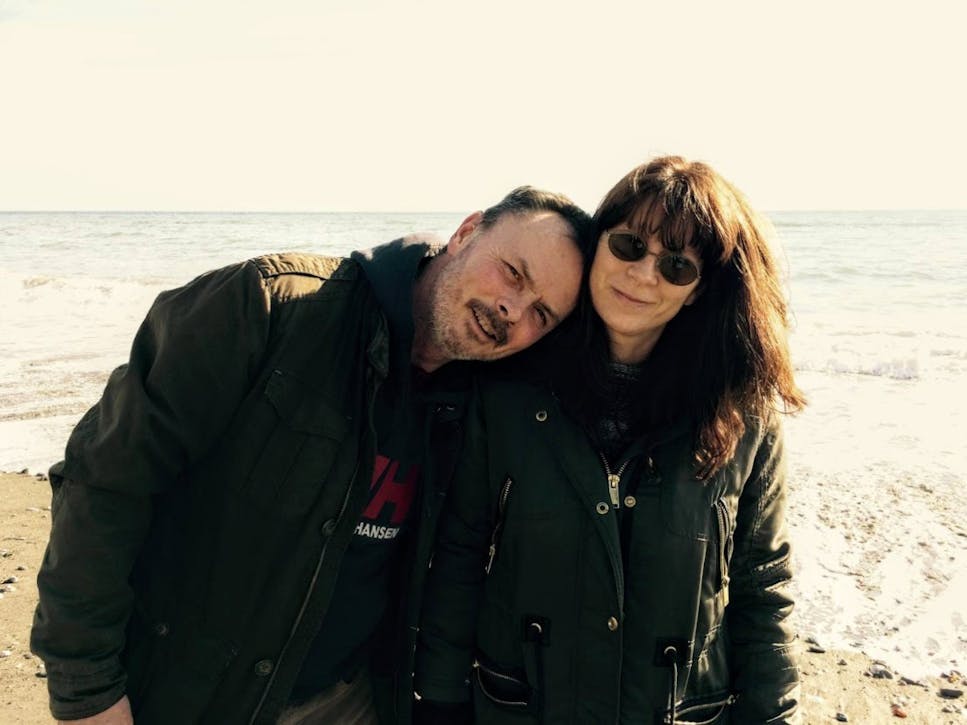 Lucy and Jez Ashford
Lucy Ashford, 54, is a part-time journalism and photography student. She lives in Saltash, Cornwall, with her husband Jez, a 59-year-old project manager in telecoms, and her sons Toby, 25, and Oliver, 14. Her daughter Daisy, 21, is at university in Exeter.
Lucy says: "Jez and I are both self-employed so our finances can be quite up and down – we have to be canny with money, especially as we're helping two children through university. And I'm going through university too, as a mature student!
"So every little saving helps. I am in charge of the household bills, and about ten years ago I discovered MoneySuperMarket. I love it – it's all about shopping around and being a bit clever. In the current climate, with household bills rising, I'm glad I've got the website on my side, that's for sure! And it is so easy to use. The first time you log in, you can add your details and set up an account. After that, it takes five minutes maximum to get a quote. I am always surprised by how much the quotes vary – it can be by hundreds of pounds.
"Our home insurance, for example, has just come up for renewal. My current provider wanted to charge me about £120 a month but I have found a deal with MoneySuperMarket that's closer to £90. So, for the whole year, that's a huge saving of around £300."
"I also swapped energy providers through MoneySuperMarket last October – and good thing I did. Weeks later, the provider I'd swapped from went into administration! I'm now on a fixed deal with Octopus Energy. Honestly, if you don't use price comparison sites you're missing out on some real savings."
Join 'Mission: £1 Billion' and see how much you can save on household bills at moneysupermarket.com