Mid-term adjustments (MTA) explained
If you need to change a detail on your car insurance - add a new driver, modify your vehicle, change car, drive for a different reason or if you have changed job - you need to make a mid-term adjustment
As your life changes, so your insurance policy has to keep up and change with it. A mid-term adjustment (MTA) to your car insurance policy is not always about a rise in costs. Sometimes your costs may be lower as a result.
But if you make a claim in future and your circumstances have changed and you have not told your insurer, you may not be fully covered. So it's best to make sure your insurer knows any change in your circumstances right away.
What is a car insurance mid-term adjustment?
A mid-term adjustment (MTA) is any change that you need to make to your insurance policy even if it is only administrative. This could be a change to the:
Driver: penalty points, adding a new driver, changing the main driver, changing job

Vehicle: modifications, changing car

Usage: adding or changing business use, starting to commute (including driving to the station)

Address: moving house, gaining or losing a garage or off-street parking
If there is any temporary or permanent change before your insurance policy ends you need to tell your insurer. This is a mid-term adjustment.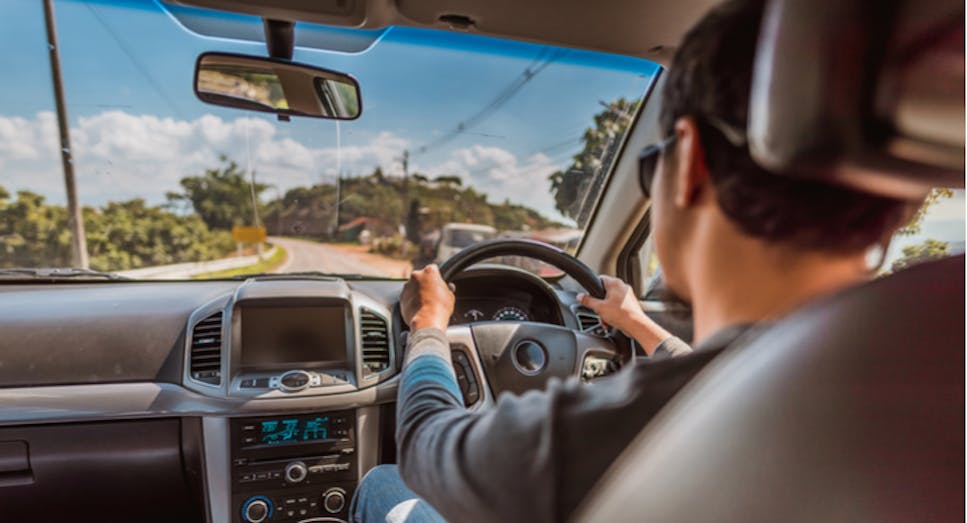 Will a mid-term adjustment cost me extra premium?
Not all insurers will charge for every mid-term adjustment. This will depend on the Terms of Business in your policy. These will be spelt out in a sentence like: Your insurer may make a charge for any amendment made to your policy in addition to any increase in premium and our mid-term adjustment fee.
And not all insurers have a history of making charges clear. If you make adjustments to your policy online the charges may be cheaper – or charges may not apply at all. There may be two charges applied to any MTA – a possible premium rise as well as the admin fee.
Remember: insurers have to notify any changes to the Motor Insurance Database so that if the police check you are insured you won't be stopped because the database is wrong. Insurers have to do this to strict timescales so they do face costs administering mid-term adjustments.
And if the change makes you riskier, such as having a more expensive or more powerful car, or you are going to start commuting or using your car for work, the premium increase could be significant.
Some MTAs may be more expensive than you think – and some may cost a lot less. But an MTA is good financial housekeeping.
Mid-term adjustment examples
You have sold your car and bought a new one. The new vehicle is more powerful and more valuable. So your policy cost may rise. Conversely, if your replacement car is less powerful and valuable, the price of your policy may fall to reflect this, though there may be an admin fee for making the change.
A new job means you've moved from a country area to a bigger town. Your insurer needs to know because your risk profile may have risen. Potentially, the cost of your policy could climb. The reverse – decamping from a city to a quieter area – may trigger a fall in your premium.
You are going on holiday. You want to share the driving with a family friend who is joining you. Your insurer will need to know their details, including any possible convictions. If the new driver is under 21 you may see a climb in your premium.
Why are changes to my car insurance so expensive?
There are general guidelines only and there are exceptions to some rules. While an older car, for example, may be slower and less valuable, it could also be less safe. That means your premium may rise if you sell a newer car and make do with an older one.
An insurance premium is weighted not just on your personal profile but also your vehicle's repairability – how effectively the vehicle was designed to keep accident costs down as well as protecting its occupants. How attractive it is to thieves – and easy it is to steal – also has an impact.
Cars are put into insurance groups and switching from a can in a low group to a car in a higher group, even if the price of the car is lower, might see your premium rise.
Can I change insurer instead?
If the change you need to make is significant, you might find your insurer does not like the risk and wants to charge you a huge amount. That might make shopping around for a new policy and cancelling your old insurance a better deal. Different insurers price certain risks more competitively.
Bear in mind you will miss out on adding to the no-claims discount (NCD) for the part of the year you were covered on the cancelled policy.