Ten ways to make the most of the extra hour when the clocks go back
Take advantage of the extra time to tick jobs off your to-do-list. We show you how.
When the clocks go back at the end of the month, you might be tempted to have an extra hour in bed.
But why not use that time more productively to sort out your finances?
Even if you can't get a particular job finished, this is the perfect time to make a start – setting you on the right track to getting your finances under control.
1. Track down lost pensions and savings
With an estimated £19.4 billion of unclaimed pension pots, the first 'National Pension Tracing Day' is being launched on October 31, urging people to use the extra hour to track down lost and forgotten pots.
The campaign is being run and supported by a host of financial firms, and is being dubbed 'The Great Pension Treasure Hunt.' When searching, the Government pensions tracing service is a good starting point.
While you're at it, why not have a go at tracking down old savings accounts, too, with the help of Mylostaccount.org.uk, and for unclaimed premium bond prizes at NS&I.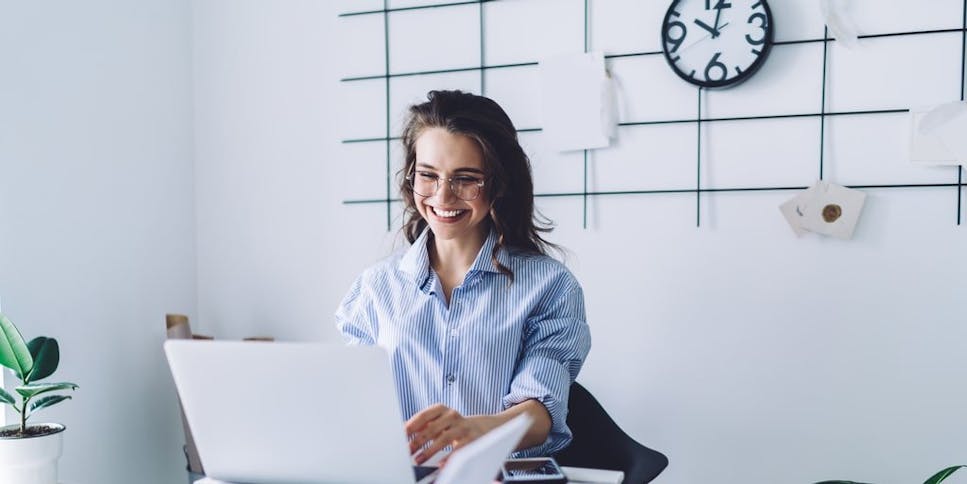 2. Get free cash for switching your current account
Cash in on competition in the current account market, and use the extra hour to bag yourself a new bank.
You may even be able to pocket a 'switching bribe' along the way. Santander is offering £130 to those who move to its 123 Lite account, while Virgin Money is offering a £150 experience gift card to those who switch to the M Plus account. To compare deals head here.
3. Move debts to a balance-transfer card
Get rid of niggling balances on different pieces of plastic, by spending the extra time moving them to a 0% balance-transfer card. As you won't be paying interest, this will give you some much-needed breathing space to clear what you owe. There are currently deals as long as 29 months interest-free. Find out more here.
Remember to factor in any balance-transfer fee. Also remember to use an eligibility checker before applying for any card, to see the likelihood of you getting accepted, without harming your credit score.
4. Apply for a cashback card for your Christmas shopping
If you're disciplined about paying off your card in full each month, use the extra hour to apply for a card where you get cashback every time you spend. This could be a great tool to help you with your festive shopping.
With the Amex Platinum Everyday card, you get 5% on spending up to £2,000. After this, you get 0.5% cashback up to £10,000, and 1% above this. Compare cashback cards here.
Note, though, that if you fail to pay in full, interest costs risk outweighing any gains from the cashback. Use your card with care.
5. Switch your car cover
If your car insurance is up for renewal, be aware that prices are increasing. The latest analysis by MoneySuperMarket shows the average price for fully comprehensive car cover rose by 2.5% in the three months to the end of September, with costs now at £412, up from £402 for the previous three months. 
The good news is, if your policy is up for renewal, it's quick and easy to save on your premium by shopping around. In fact, it should only take a few minutes of your extra hour (leaving you plenty of time to switch something else).
By comparing car insurance prices through MoneySuperMarket, you may be able to save up to £253.*
6. Review your home insurance
As the longer and darker nights kick in, and events such as Halloween and Bonfire Night provide greater opportunities for burglars, now is a good time to boost your home security and review your home insurance needs.
Use the extra hour to check your policy to see that all your treasured possessions – particularly the high-value ones – are covered.
If your cover is up for renewal, use the time to shop around. With MoneySuperMarket you could get a quote in just five minutes and save £110.**
7. Do some draught-proofing
Invest in some DIY self-adhesive draught-excluding tape – it won't cost more than a few pounds – and go around your home blocking up unwanted gaps around windows, doors and chimneys that let cold air in.
While you're at it, go from room to room replacing your existing light-bulbs with energy-saving LED bulbs. Simple steps such as these will help you save both energy and money.
8. Check if you're eligible for help with your heating bills
If you're a lower-income household, see if you're eligible for the Warm Home Discount which offers a £140 reduction on bills, paid directly to your provider. Find out more here.
Even if you've been moved to a new supplier after your original firm went bust, you still have time to apply for this discount from your new provider.
Elsewhere, the Cold Weather Payment scheme runs from November until the end of March each year, paying £25 to those eligible for every seven-day period in which the temperature dips below zero.
Eligible pensioners can also get between £100 and £300 via the Winter Fuel Payment. Those who qualify will get a payment automatically.
9. Claim allowances you are entitled to
If you're married or in a civil partnership, check if you're entitled to the 'married tax allowance.' You may be eligible if one partner is a non-taxpayer and the other is a basic-rate taxpayer. The maximum you can get is £1,220. Find out more here.
Separately, if you were required to work from home for even just a day over the past year or so due to the pandemic, you can claim 'working from home tax relief' for your job expenses. This could be as much as £60 for a basic-rate taxpayer, rising to £125 for a higher-rate taxpayer. Find out more here.
10. Check your broadband deal is still competitive
Finally, take a moment to review your broadband. Shopping around for a better deal with MoneySuperMarket could save you up to £100.
*51% of consumers could save up to £253.08 on their annual car insurance premiums. Consumer Intelligence, July 2021. UK only.
**51% of consumers could save up to £110.66 a year on buildings and contents insurance. Consumer Intelligence, July 2021.