Family finance: looking after elderly relatives
We take a look at some of the steps you can take to help look after elderly relatives
By helping your parents or other elderly relatives to manage their money efficiently, you can protect them and give them a better standard of life.
Ways to help include:
Reducing household costs

Setting up a Power of Attorney

Checking benefits

Paying bills

Looking into care options
When should I help my elderly parents with their finances?
It can be tricky knowing when to step in to help your ageing parents with their money.
If they have a condition such as dementia, or physical disabilities that make it hard for them to write a cheque, for example, then it seems like an obvious option.
But if this is not the case, a gradual approach may work better.
A good place to start could be by offering to see if they can reduce their household bills.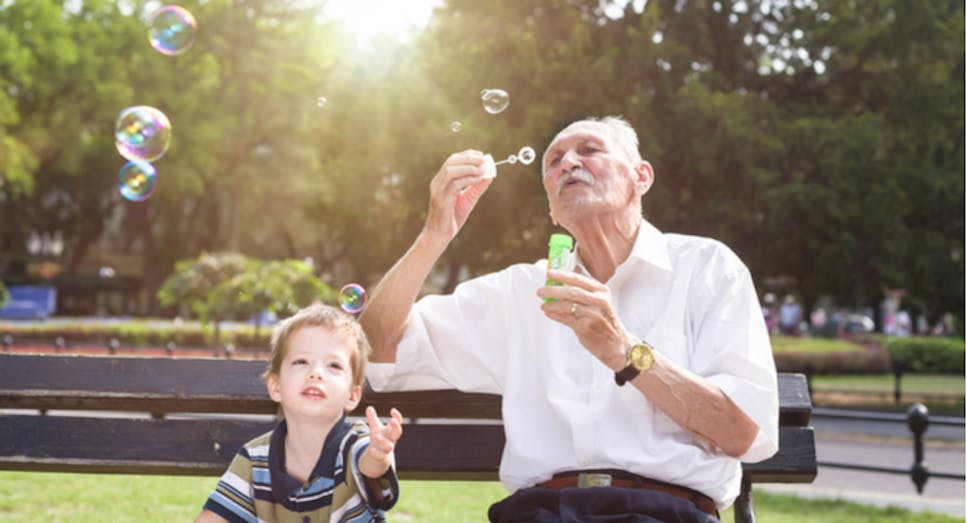 How can I help my elderly parents cut their bills?
It only takes a few minutes to help your parents save money on everything from electricity to mobile phones, so it's an easy way to make their money go further.
And as older people are less likely to switch, they are even more likely to be paying over the odds.
Switching energy tariffs through MoneySuperMarket could save you at least £306*.
*30% of consumers that applied to switch via MoneySuperMarket saved at least £306.38, March-December 2020. Excludes NI, CI & IOM.
What is a power of attorney?
A lasting power of attorney is a legal document that lets the "donor" – in this case your ageing relative – appoint one or more people known as "attorneys" to help them make decisions, or make decisions on their behalf.
It's a useful tool for families dealing with dementia or Alzheimer's disease – as long as it is set up while the sufferer still has the mental capacity to make decisions.
There are two types:
Health and welfare: these give the attorneys the power to make decisions about medical and social care

Property and financial affairs: these allow the attorneys to manage bank accounts, pay bills, and sell the donor's home
You can set up one or both using forms provided by the government.
Registration costs £82, or £164 to register both types.
What other benefits are available to elderly people who need care?
There are a number of benefits designed to help older people who need a bit of extra help.
The main ones are:
Attendance Allowance: for older people who need help due to an illness or disability. It is worth up to £87.65 a week and is paid to the person providing the help

Carer's Allowance: for anyone (relative or not) who provides care for 35 hours or more a week. It is worth £66.15 per week
How much does care cost?
If you think your parent or relative needs help day to day, the first step is to organise a free care needs assessment with the local council.
Care of this kind – helping with eating, bathing etc – is called social care.
Whatever type of social care they need, they will probably have to contribute towards the cost.
To work out how much they have to pay, the council will do a financial means test looking at their income, savings and – if they are going into a care home – property.
The cut off point at which people become totally self-funding is currently £23,250.
What types of care are available?
There are two main types of social care:
Residential care in a care home

Homecare (care services in your own home)
Residential care in a care home
Care home fees vary depending on where you live, the care home you choose, and your own financial circumstances.
Average costs are £600 to £800 a week.
The NHS will only cover the cost if you have a need for continuing health care (not social care).
Homecare
Homecare is a lot more flexible than moving into a care home. It also enables you to stay in the comfort of your own home.
The services available include:
Cooked meals

Personal care

Cleaning
Most local councils charge for the services they provide.
Alternatively, you can pay for extra care via private agencies that provide regular or live-in carers.
These agencies need to be registered with the Care Quality Commission.