How your garden can boost your property's value
5 things you can do to with your garden to increase the value of your house
Nicky Roeber, horticultural expert with 
When it comes to boosting the value of your home, a few simple, inexpensive updates can often work wonders for its potential asking price.
If you're thinking of giving your house a quick makeover, you could be forgiven for thinking that it's the interior which carries the most value: a new kitchen, a remodelled bathroom, or a quick lick of paint are often the first things to spring to mind when we think of ways to increase the value of our homes.
However, many Britons put a property's garden high on their list of priorities when house-hunting, just behind features such as central heating and double glazing. This suggests that we should be looking outside as much as inside when improving the overall value of our property.
Given that gardens can exert such an influence over the value of our homes, it's clear that sprucing up your outside space is one of the best ways to maximise the potential value of your house. So, if you're looking to get your home ready for sale, here are five top tips for a better garden.
Tackle basic maintenance
Before you start thinking about carrying out more far-reaching improvements, you should concentrate on making sure what you do have is in tip-top condition.
If you're planning to sell your home soon, then presenting a spotless garden will impress potential buyers even more and put any concerns they might have about it being high maintenance to rest. So, spend some time raking up loose leaves and removing clutter that might have accumulated during the winter.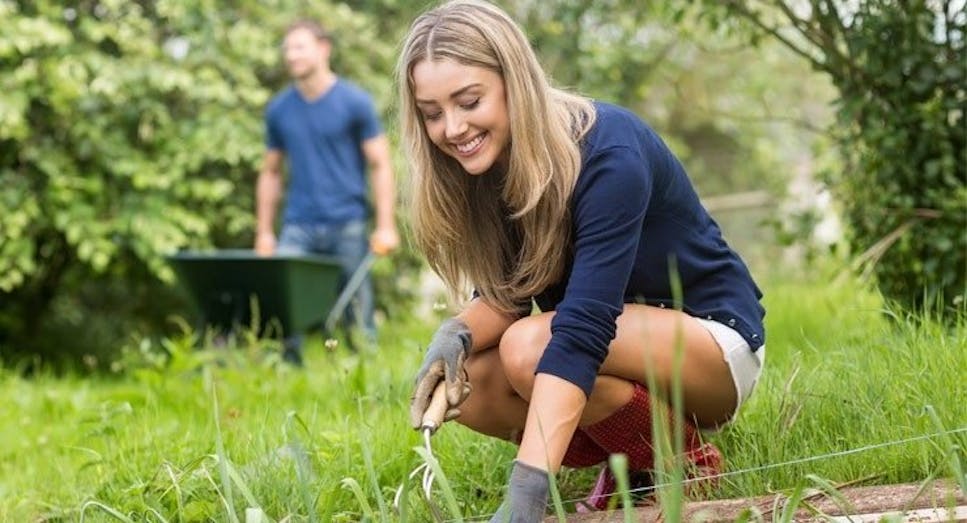 Boost the sense of space
A spacious garden can drastically increase the value of your home, so you should do everything you can to open up your space.
Ways to do this include extending your paving right to the boundaries of your garden, softening high walls with climbers, and reducing the number of plants in a small garden to help it feel uncluttered.
You should also remove or put into storage any large objects, such as barbeques or lawnmowers, which can restrict space and draw the eye from the rest of the area.
Make the finer details count
Buying a home is a major commitment, which is why potential buyers are likely to go over everything, including your garden, with a fine-tooth comb before making an offer. Take a closer look at your outdoor space and see if you can spot any imperfections that could be easily rectified, such as a fence that could do with a new paint job or patio stones that have accumulated moss or dirt.
These might seem like minutiae in the grand scheme of things, but every issue you take care of is a plus point for your home.
Take care of your lawn
The lawn is a British obsession — there are estimates that we spend around £400 million each year on keeping our grassy areas well-manicured.
Because of the value we place on our lawns, it's a good idea to get your own into shape (if you have one) to impress potential buyers of your property. Make sure it is regularly cut and weeds are removed to create a great impression.
Add plants and flowers
Where would a beautiful garden be without a few flowers brightening up the place? A sure-fire way to impress visitors is to add some plants and flowers to create an attractive space in full bloom. You don't have to be an expert horticulturalist to do this either, as there are many easy-care species you can populate your garden with — your local garden centre should be able to help with advice. Ready-made pots and baskets provide an instant pop of colour.