Why it doesn't make sense to hold savings in your current account
Don't settle for paltry returns. Move your money to make it work harder for you
Keeping money in your current account may be a convenient option, but this probably means you're settling for miserable rates on your hard-earned cash.
There's also a risk you'll give in to the temptation to spend, as opposed to having your savings separate from your day-to-day funds.
Don't let inertia get the better of you. Be proactive and move your money to a savings account paying the best rate you can find.
Can't I stick with my bank?
Even if your bank does offer a savings account, you shouldn't automatically assume this is the best home for your cash. You may well find that more competitive rates are available elsewhere.
As there are few rewards for loyalty, the best approach is to shop around on a price comparison site to find the highest-paying deals.
The good news is, you don't need to worry about the safety of your money, as all providers which are licenced to offer savings accounts must offer the same protections as high street banks.
Find out more about the protection you get under the Financial Services Compensation Scheme here.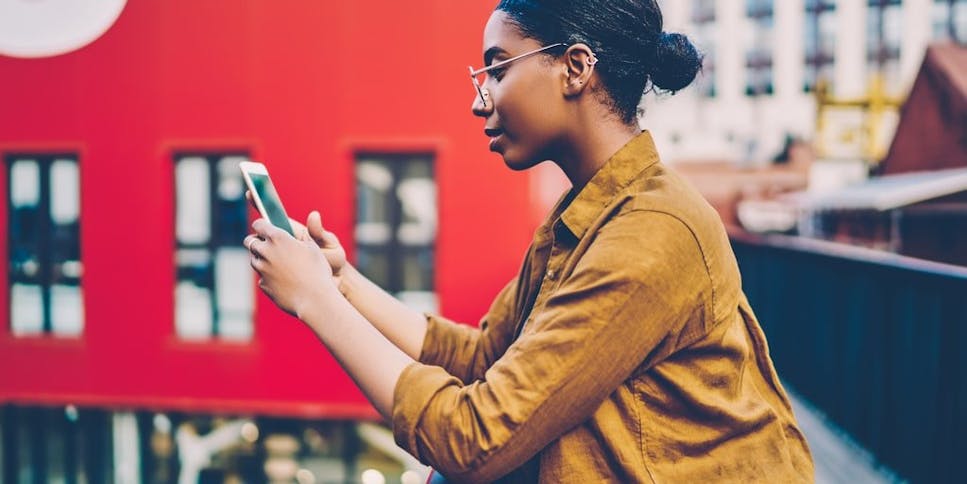 Easy access accounts
Right now, you can get around 0.6% on an easy-access savings account. This compares to a paltry 0.01% on easy-access savings from a typical high-street bank.
But when choosing an account, you need to check the Ts and Cs. See if there's a minimum deposit required to open the account, and whether there are any limits on further additions and withdrawals.
With the Marcus online savings account by Goldman Sachs, the rate is 0.6% on a minimum of £1.
To compare savings rates, head here.
Higher rates on offer on fixed-rate bonds
If you're prepared to lock your money away for a period, you may be able to get even better returns.
You can currently earn 1.2% with a one-year fixed rate from Paragon Bank, but note that the minimum deposit is £1,000. You cannot make any withdrawals during the fixed term.
Higher rates still may be available on longer-term fixed-rate bonds, but you need to ask yourself if you're happy tying up your money for a longer period of time.
To compare fixed-rate bonds, head here.
Cash ISAs
When thinking about savings, also check the rates on fixed-rate cash ISAs. With this type of account, you pay no tax on the returns. The current tax-free ISA allowance is up to £20,000.
You can get 1.45% on a five-year fix from Skipton Building Society, or 1.15% on a three-year fix from Leeds Building Society. But once again, you must only opt for one of these longer-term fixed-rate cash ISAs if you are comfortable with the idea of locking your money away.
If a 12-month fix feels more reasonable, you can get 0.85% with Aldermore.
Always check the minimum deposit requirements.
To compare ISA rates, head here.
Check out current accounts with a regular saver attached
While the general rule is not to stick with your current account provider for your savings, there is one exception.
If the current account has got a decent regular saver account attached, it may be worth considering.
With a regular saver, you commit to slotting away a set amount each month. Though it's worth noting that these accounts often come with strict rules over the amount you can pay in and take out.
With the First Direct 1st account, for example, you get access to a regular saver account paying 1% fixed for 12 months. You can tuck away between £25 and £300 each month.
What's more, First Direct is currently offering a £100 'switching incentive' when you move your bank.
This means you can not only bag a better rate on your savings, but also get your hands on some cash at the same time.
In addition, this account comes with a £250 interest-free overdraft which is another nice feature to have. But be sure to read the Ts and Cs, as you need to pay in at least £1,000 within three months of opening the account.
To compare current accounts, head here.
Make the switch
While many people are reluctant to move their current account because they worry it will be time-consuming and complicated, the whole process is in fact pretty straightforward.
Under the switching service, you should be able to swap banks in just seven working days. This includes all your payments, direct debits and standing orders being migrated to your new account.
Your new provider should do all the legwork for you. 
Please note: any rates or deals mentioned in this article were available at the time of writing. Click on a highlighted product and apply direct.