How to prepare for bereavement
Unravelling finances when a loved one passes away can be complex. But fear not, there are lots of simple, practical steps that can be taken in advance to alleviate some of the pressure.
No one wants to think about what would happen when they pass away but it's something we all need to address.
It is essential to have a will in place, but there's more to it than that. Even with a will it can take many months to sort out all the different accounts and get the finances sorted.
Having your finances in order can greatly help friends and family who are dealing with bereavement. The following steps can make bereavement lighter to bear:
Organise your accounts in advance 

Arrange your life insurance policy  

Keep a list of all household bills  

Budget if you need to pay inheritance tax

Leave instructions on how to access digital passwords

Pay for your funeral in advance

Identify where to go for help
1. Organise your accounts in advance
There is usually quite a bit of paperwork to sort through when someone passes away. Having the following information in a safe place can be a big help.
National Insurance number

NHS number

Date and place of birth

Date of marriage or civil partnership  

Child Benefit number

Tax reference number

Organ donor card (if registered)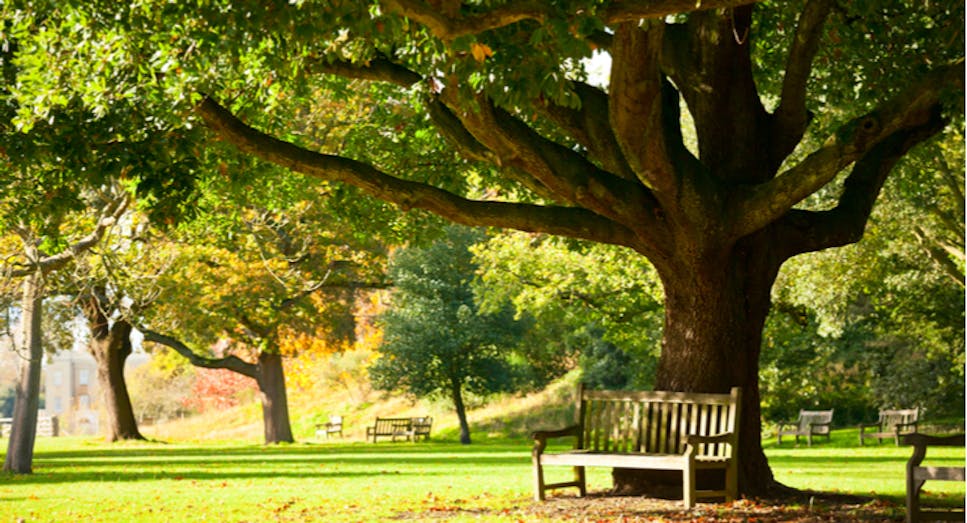 How to close a loved one's financial accounts
If you have a joint bank account, any money in the account will automatically go to the other person. However, if a loved one has their own personal accounts, these will need to be closed when they pass away.
The key to making this as stress-free as possible for the person dealing with it is to make sure both partners are aware of what accounts exist, and know how to access them, before death.  These include:
Bank accounts

Savings accounts

Pensions

Credit cards

Outstanding loans

Investment accounts
In order to release money in someone's financial accounts, you may need what is called a 'grant of probate' depending on how much money they have.
Usually the job of closing existing financial accounts is done by the executor of the will. If there is no will this will be the 'administrator of the estate' who usually is the main beneficiary of the deceased person.
When an account is closed, the money within it is frozen. If there is a small amount this can be released straight away to the main beneficiary. However, each bank has its own rules so it's worth checking out in advance how your bank operates and what documents it needs.
It's common for a bank to ask for a grant of probate before it releases this money, to make sure it is going to the right person. This can be obtained from the Probate Registry by the executor or administrator after the death.
Banks and financial institutions will need to have a copy of the death certificate in order to close an account. They will also need proof of the person requesting the closure, which can either be a copy of the will or evidence to show the relationship between the person and the deceased such as a marriage certificate.
2. Arranging a life insurance policy
Life insurance is product you buy with the hope it will never have to pay out but if the worst happens and you or your partner dies, it then becomes extremely important.
These policies are designed to look after any dependants left behind when someone dies. This is often children but can also include partners who may not be able to cover payments, such as for the mortgage, on their own.
The earlier you take out a policy, the cheaper it will be, as an insurer will look at your health and lifestyle and decide how likely you are to die within the term of the policy. If you are healthy and live an active lifestyle, for example, your policy will be cheaper than someone who has poor health or smokes.
There are certain trigger moments in our lives that can be a spur to take out a life insurance policy. These include:
Birth of a first or second child

Buying a first house

Remortgaging

Moving into a bigger house

Quitting smoking
How to claim life insurance when someone dies
In order to make a life insurance claim, there are certain documents you'll need to show the insurer. The more you have organised in advance, the quicker the process and the less stress it causes those left behind.
This includes:
Having all your policy documents in a safe place

Making sure you know who the main beneficiaries of a policy are

Writing your policy 'in trust' to enable a faster payout and to side step inheritance tax
Keep your insurance documents safe
The first thing you need to do when someone dies is to contact the life insurance provider and let them know what has happened.
The details on what to do and how to contact the insurer will be on the documents you received when you bought the policy - but if these aren't in an accessible place they'll be on the insurer's website, or you can call and ask.
The insurer will need a few details from you so it's worth making sure you have a safe place to keep these documents in order to speed up the process of claiming. These include:
Policy documents: these will be sent to you when you take out the policy, usually by post and email

Death certificate: you won't have this in advance but it is something the insurer will need

Insurance claim form: this may have already been sent to you but if not you'll find it on the insurer's website
It's important to be on the same page about life insurance beneficiaries
When you take out a life insurance policy, you'll need to make sure the beneficiaries of the policy are aware of it.
If you have a joint life insurance policy, the money will be paid to the other member of the policy, which is usually a partner.
However, if you have a single life insurance policy the money could be paid to a partner, children, grandparents or a mortgage provider and it's possible to have single or multiple beneficiaries.
How to side step inheritance tax
When someone dies and a life insurance payment is made, this money is not liable to income or capital gains tax but it forms part of your overall estate so may be liable for inheritable tax (IHT).
The money is usually paid after a claim is made and a will has been executed, if there is one in place, and this can be quite a lengthy process.  
There is a way to speed up this process before someone dies and that is by writing a life insurance policy in trust, and this needs to be done in advance. If you've done this, it means the payout isn't counted as part of your estate so doesn't attract IHT.
It can also be a huge benefit to those left behind as they will have access to the money earlier and this can help with immediate bills along with paying for things such as the funeral.  
3. Organise your household bills in advance
When someone dies, if they were responsible for paying certain household bills, the remaining partner will need to contact the companies in order to arrange continuing to pay them.
As a bank will freeze an account when they are notified of a death, having easy access to these details will be important to make sure the accounts don't fall behind.
This is far easier, and less time consuming, if you know exactly which bills are paid and when. Therefore, it's worth taking an afternoon and listing all the bills, the date they are paid, the company they are paid to, and any outstanding balances or debts owed.
These include:
Mortgage company

Gas and electricity provider

TV, broadband and phone providers

Insurers - car, travel, home, pet, health and life

TV licence

Water supplier

Council tax
4. There may be inheritance tax to pay
Inheritance tax (IHT) is paid on the estate of the person who has died, before the money is paid out to the beneficiaries. It is paid on individual estates worth more than £325,000 and everything above this is taxed at 40%.  
The executor of the will, or administrator of the estate, is usually responsible for looking after IHT, often with the help of a solicitor. The money needs to be paid within six months after the death in most cases, and if it's later than this, HMRC can charge interest on it.
There are a number of things you can do in advance to reduce the IHT bill. These include:
Making gifts to your partner or friends

Putting assets into a trust

Leaving money to charity

Taking out a life insurance policy in trust
5. Store your digital passwords in a safe place
We now have passwords to pretty much all our online accounts, as well as those for our devices. Devices can include:
Computers

Tablets

Smart phones

TVs

E-readers

Thermostats
Accounts can include:
Utilities

Bank accounts

Insurers

Investments

Email accounts

Social media

Netflix/Amazon/Sky TV/Virgin

Student Finance

HMRC

Membership organisations/fan clubs/season tickets
It can be time consuming applying for access to these accounts if you do not have the password. There have been examples when companies have refused to provide access to private accounts. Apple, for example, will not give access to iPads, iPhone or its iCloud accounts without the password. This can render devices useless.
In most cases, you should be able to do get access once you've sent a copy of the death certificate.
However, if you need access sooner there are a few different options.
You could put down all your passwords and log-on details in a secure place, either on paper or in a digital password storage app, and share these with your partner. However, if these fall into the wrong hands, or if a relationship breaks down, this could potentially be dangerous.
Another option is handing these details to a solicitor, which can be done when you write a will. Then, upon death, the document or master password can be shared with those who are named.
6. How to pay for a funeral
The average funeral can cost up to £7,000 depending on what is being arranged and therefore it can be a good idea to have this money arranged in advance.
There are a number of different ways to do this including paying for a funeral insurance plan or putting this money into a savings account.
Funeral insurance
If you buy a funeral insurance plan in advance, these will require a monthly or lump sum payment and usually pay out a fixed sum on death. This should cover the cost of the funeral including things such as the funeral director's fees, the service, and extras including catering and transport.
However, there are lots of different plans and providers available, so if you're going down this route it's worth putting in the research to make sure you're getting a plan that works for you.
Look at what's included along with the monthly sum, the total amount paid out, and the terms and conditions before making a decision.
Pay for your funeral in advance
It's possible to pay for your funeral in advance and you don't need to take out an insurance policy to do so.
You can do this by leaving an amount of money in your bank account which loved ones can use to pay for the cost. When you do this make sure those responsible know about the money, and you can also inform your solicitor if you have one.
When you die, money can be claimed from your estate for funeral costs, although this might happen after the funeral has taken place.  
7. Where to go for help
There are lots of different charities and organisations available to help when coping with the death of a loved one.
They offer independent advice and support to help with the grieving process but can also offer practical advice to help you at this time
As well as specific charities the following organisations can help:
Cruse Bereavement Care

Citizens Advice

Age UK

The Money Advice Service