How to get insurance if you have a mental health condition
Having a mental health condition might affect how you buy certain insurance policies. But don't worry – if you know where to look, you'll still be able to buy the insurance you need.
What counts as a mental health condition?
Mental health conditions refer to a wide range of disorders that affect your mood, thinking and behaviour. These include depression, anxiety, stress, post-natal depression, self-harm, eating disorders, addictions, bipolar disorder, and many more.
If you think you have an issue with your mental health, it's important to have your condition diagnosed by a doctor. As well as a diagnosis leading to effective treatment, an accurate record of your condition, symptoms and treatment will help you find the right policy for various types of insurance.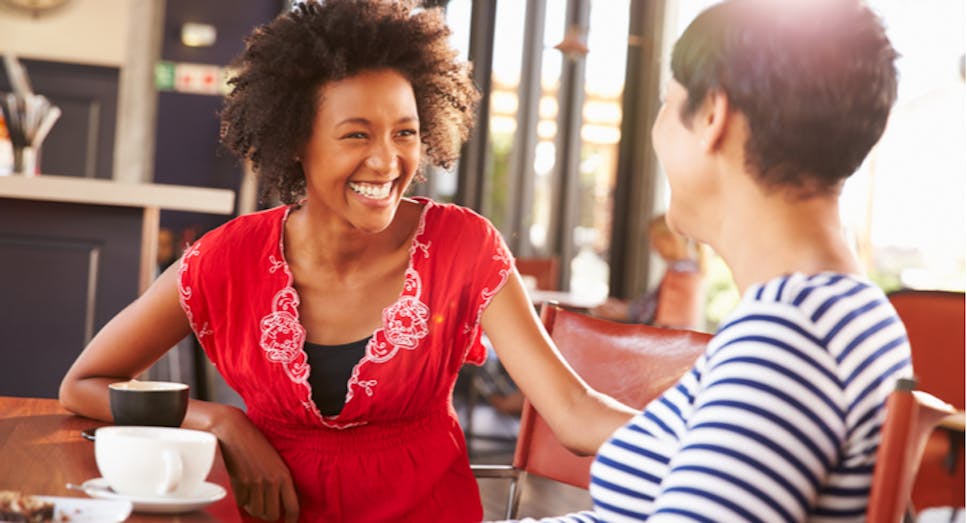 What's a pre-existing condition?
When you apply for an insurance policy, the insurer will ask if you have any pre-existing conditions. These are conditions, either mental or physical, that you already have at the time you apply for insurance.
You'll need to give the insurer certain details about your condition and it will use this information to decide whether to offer you cover and the price.
What information will the insurer need?
If you have been diagnosed with, or treated for, a mental health condition, any insurer you apply to may want to know the following: 
The date of diagnosis 

How your condition has been treated

Your doctor's details 

Your symptoms and when you last had symptoms

Details of any in-patient treatment

Whether you've taken any time off work because of the condition 
For some policies, insurers will want to know if you've ever had a mental health condition, while others may just ask about the past five years.
What happens if I don't declare a pre-existing condition?
If you fail to declare a pre-existing condition when applying for insurance, this is known as "non-disclosure".  In a worst case scenario an insurer could void an insurance policy and refuse to pay any claims if it decides you are guilty of non-disclosure.
When you make a medical claim, insurers will look into your medical history in more detail than they did at the application stage. However, an insurance company cannot access your medical records without your permission.
What challenges might I face finding suitable insurance?
Buying insurance can be tricky for anyone with a pre-existing condition, whether it's mental or physical. These are some of the challenges you might face:
You could be refused cover

You could be charged more for insurance

You may find it hard to get cover if your condition prevents you from working

You may be offered a policy that excludes claims arising from your conditions

You may be uncomfortable answering the insurer's questions
What type of insurance do I need?
Here are some of the types of insurance policy you might need.
Car insurance
This is compulsory if you drive a car. A basic policy will cover you if you cause damage to another vehicle or person, while a fully comprehensive policy will cover your car too.
Home insurance
Home insurance is split into two types. If you own your home, buildings insurance will cover you if your property is damaged by fires, flood or anything else. Contents cover protects the possessions of both owner-occupiers and renters.
Life insurance
Life insurance is designed to help your loved ones financially if you die during the term of the policy. Fortunately, it's a myth that life insurance companies won't pay out if you commit suicide. Most exclude suicide for the first year or two years of a policy, but suicide will be covered after that.
Income protection
Income protection is designed to pay a monthly amount if you can't work due to illness or accident, or if you lose your job.
Critical illness
Critical illness policies pay out on the diagnosis of certain illnesses such as cancer, heart attack or stroke.
Travel insurance
Travel insurance will protect you if something goes wrong when you're on holiday. This might include needing medical treatment abroad or if your luggage is stolen.
How to find the right cover if you have a mental health condition
Having a mental health condition won't exclude you from buying insurance – but you'll need to spend some time researching the market.
Whatever type of insurance you're buying, compare quotes from different insurers and double check what they will cover and what they won't.
Some specialist insurers provide cover specifically for people with pre-existing medical conditions, including mental health issues. These providers will ask you a wide range of questions about your past and current mental health before making a decision about the cover they can offer, and at what price.
A letter or report from your doctor explaining your condition in more detail can help when you apply for insurance. This is because it gives the insurance company the most accurate information about your condition.
Disability laws and discrimination
The Equality Act 2010 protects people from disability discrimination in England and Wales.
This act says insurance providers can only lawfully treat you differently on the basis of your mental health if both the following are true:
The insurance provider acts on the basis of information that is both relevant and reliable

What it is doing is reasonable
Your mental health condition might be more relevant for some forms of insurance than others. For example, it may impact your ability to work and affect the likelihood of you making an income protection claim. However, it won't affect the likelihood of your home being burgled and you making a home insurance claim.
It might be reasonable for an insurer to charge a higher premium to someone with a mental health condition for some types of insurance. But if the extra charge is out of proportion to the risk your mental health condition presents, this could be classed as unlawful discrimination.
It could also be considered unlawful discrimination if an insurer bases its decisions on generalisations about mental health conditions rather than information about your specific diagnosis.