Don't put off writing a will – sign up now to get a cut-price will drawn up
Worried about the cost of a will? Here's how to get a professional one written in return for a small donation to charity during November
No-one likes to think about a time when they will no longer be around, but the Coronavirus pandemic should serve as a timely reminder to all of us of the importance of preparing for death, as we cannot predict the future.
When it comes to planning ahead, one of the things you need to do is draw up a will setting out your wishes.
By having this vital document in place, you will be better prepared for whatever lies ahead.
The problem is, while 'making a will' often features on to-do lists, many people have not actually got around to drawing up this key piece of paperwork.
How much will it cost?
One of the reasons people often cite for not having made a will is the cost.Costs can vary from around £100, to a few hundred pounds, depending on the complexity of the will.
If you're worried about the cost, the good news is, as part of a campaign known as Will Aid which runs throughout November, you can get a will drawn up more cheaply.
During this month, participating solicitors will waive their usual fee for writing a will, and invite people to make a voluntary donation instead.
The suggested donation level is £100 for a basic single will or £180 for basic mirror wills. This money will go towards nine Will Aid charities, including NSPCC, Age UK and British Red Cross.
Applications opened in September, so you need to act fast, as appointments can get snapped up quickly.
Head to the Will Aid website to find local solicitors who are signed up to the scheme.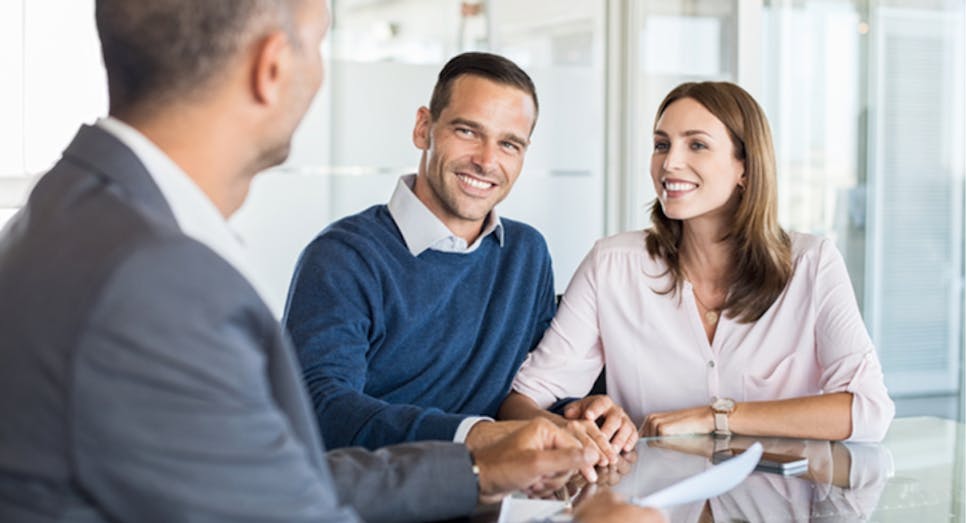 When should I write a will?
While you may be tempted to put off writing a will until later life, if you have a spouse or dependants, you should write one as soon as you can. After all, none of us knows what lies ahead.
So, even if you miss out on Will Aid this time around, it's still worth taking action sooner rather than later.
Why is it so important to have a will?
Anyone who has assets should have a will.This legally binding document will ensure your 'estate' – your money, property and possessions – goes to the people you want it to go do when you die.
This will not only give you peace of mind but will also help avoid stress and worry for loved ones left behind.
What happens if you die without a will?
If you die 'intestate' – without a will in place – your money and property will be divided according to the so-called 'rules of intestacy.' In this scenario, it falls to the law to determine how your assets are distributed, and you get no say over what happens.
As things may not get divided up in the way you would have wanted, this could result in lots of disagreements and fallouts – as well as expense – for family members.
Other reasons it's wise to make a will:
To name the executors for your estate – trustworthy people you want to nominate to carry out the wishes set out in your will

To make a specific legacy or bequest – if, for example, you want a certain piece of jewellery to go to a particular person, you must name them

To appoint legal guardians for any young children you have

To plan your funeral

To save on inheritance tax – by planning your finances and ensuring any life insurance you have is written into trust, you can avoid paying unnecessary IHT

To leave a tax-free gift to charity
Where should I store my will?
If you get your will drawn up by a solicitor, they will usually keep a copy safely for you.
They will also give you a copy to keep at home. You should store this paperwork somewhere secure, such as in a locked safe.
Additionally, you have the option of storing your will with the Probate Service (England and Wales), or the Probate Office (Northern Ireland) – but note that both charge a small fee.
Keep it updated
Once you've drawn up a will, you must keep it up-to-date. This means revisiting it every few years, or after any big life changes, such as getting married, having children, or getting divorced.
Word of warning
As will-writing services are not regulated, it's always worth getting your will drawn up professionally by a solicitor as this should mean you are covered by more protections.
Equally, if your affairs are very simple, you could draw up your own will. But you need to tread very carefully before going down the DIY route, as there's a big risk of things going wrong. Any errors or mistakes you make could render your will invalid.
A professional will drawn up by a solicitor will give you the greatest peace of mind of knowing everything is organised for loved ones – meaning you can get on with living your life.
For more information
For more information on writing a will, read our detailed guide here.