How does identity theft affect your credit score?
Identity theft can have a significant effect on your credit history. We take a closer look.
If a fraudster applies for new credit in your name, otherwise known as identity theft, this will leave a hard search on your credit report. Other lenders will see this when you apply for credit.
Too many hard searches on your credit report can make you look desperate to borrow money and therefore higher risk – so your application may be turned down.
If the fraudster's application for credit in your name is successful, the debt will be in your name. As the fraudster is unlikely to repay any loans or overdrafts they take out, these unpaid debts will have a negative effect on your credit report.
Although it's possible to correct this information, it can take a while to speak to the relevant lenders and prove the debt is not yours. While you're sorting things out it can be difficult to open new accounts or be accepted for a mortgage.
Left unresolved, bad debts stay on your credit record for six years.
How can you reduce the risk of identity fraud?
To help lower the risk of identity fraud, take a look at these tips: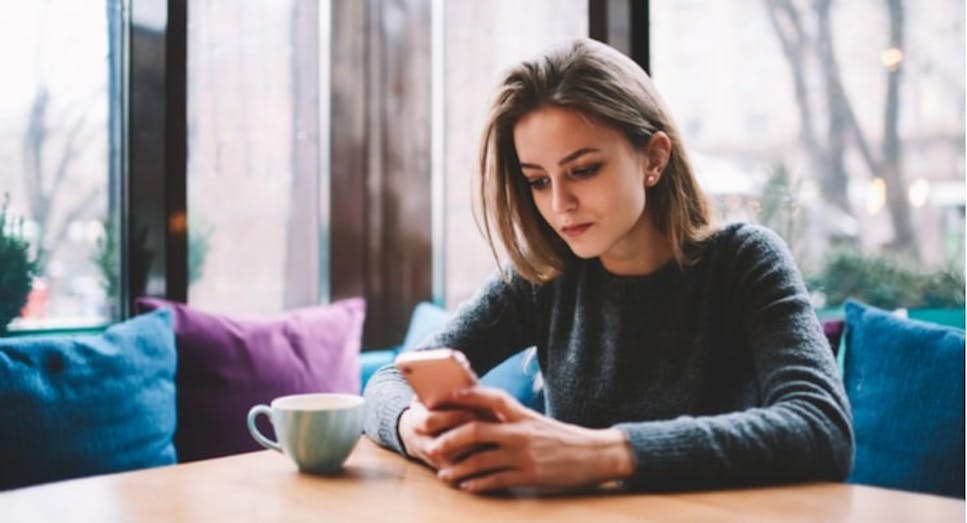 1. Protect your address
If you start getting post for someone you don't know, this could be a sign your address is being used fraudulently. Contact the companies sending the letters and inform them that the person named on the mail isn't living at your address.
It's important to be on the electoral roll – not only will this mean you'll be eligible to vote but lenders also use the electoral roll to check who's registered as living at a particular address.
When registering to vote, tick the box to opt out of the 'edited' register to help prevent unsolicited marketing mail or junk mail. Another way to reduce the amount of junk mail you receive is to sign up to the Mail Preference Service.
If you live in a block of flats where post is left in a communal area, consider making other arrangements for important documents or new bank cards. If you go on holiday, ask a neighbour to take your post in for you so it's not left in the hallway.
If you move home, inform all the companies you have relationships with of your new address and use the Royal Mail redirection service for at least six months.
2. Protect your bank accounts
Don't share your passwords, PINs, or online banking login details with anyone. Be wary of any unsolicited phone calls, texts or emails purporting to be from your bank or other financial institution asking you to "confirm" or "validate" your personal details, PIN, passwords or secret question information.
Regularly check your bank accounts and investigate any transactions you don't remember making.
You can opt out of paper statements with most banks but if you still like to receive these, make sure you shred them when disposing of them – fraudsters have been known to go through people's bins and recycling.
Depending on your bank or credit card provider, sign up to American Express SafeKey, Mastercard SecureCode, or Verified by Visa. These all offer an extra layer of security when making online transactions.
3. Protect your phone and computer
Make sure you keep your phone software and computer security programs up-to-date. You can install anti-virus software on your phone, desktop computer or laptop.
Be wary of clicking on links in unsolicited emails, texts or WhatsApp messages. They may contain viruses or other programs that can harm your computer or smartphone.If you're shopping online, use secure sites only. The site's address should begin with 'https' and a padlock icon will appear in either the bottom left or bottom right corner of your browser bar.
Check your bank's online banking security options. Some offer free anti-virus and browser security software.
Steps to take after identity fraud
If you've been a victim of identity theft, or spot fraudulent activity on your bank accounts or credit report, there are several steps you should take.
1. Report the fraud to the organisation concerned
If you spot transactions on your bank or credit card statement that you don't recognise, contact your bank or credit card company. The same applies if new accounts have been opened by fraudsters in your name.
If utility accounts or mobile phone contracts have been set up in your name without your permission, contact the service provider concerned.
If your driving licence or passport are stolen, contact the DVLA or Passport Office respectively.
2. Report the crime to the police and Action Fraud
If you have documents stolen in a robbery or burglary report the crime to the police – even if you don't think they will catch the perpetrators – and get a crime reference number.
If someone commits fraud in your name, report it to Action Fraud. This is a police organisation which collates cases of fraud from across the country and investigates crimes involving fraud.
3. Check your credit report
If you sign up to MoneySuperMarket's Credit Monitor, you can keep an eye on the information in your credit report to see if there's been any unusual activity.
If you do spot anything, like a hard search you don't recognise, report it to our credit reference agency partner TransUnion. The agency should ask the lender whether an account has been opened fraudulently and if the lender confirms this, it should remove the details from your file.