Act now to get your home ready for the winter
Extreme weather could be just around the corner. Make sure your home is protected
As temperatures drop and the weather gets increasingly unpredictable, there's no escaping the fact that winter is fast-approaching - and preparation is key.
Now is the time to carry out maintenance checks to ensure your property is ready for rain, storms and the colder season. Discovering any issues before winter truly arrives could not only save you a lot of discomfort – but also a lot of cash.
Look for loose roof tiles
Examine your roof and check there are no tiles or slates missing or loose. Make sure your roof is in a good state of repair and that there are no gaps where water can seep through.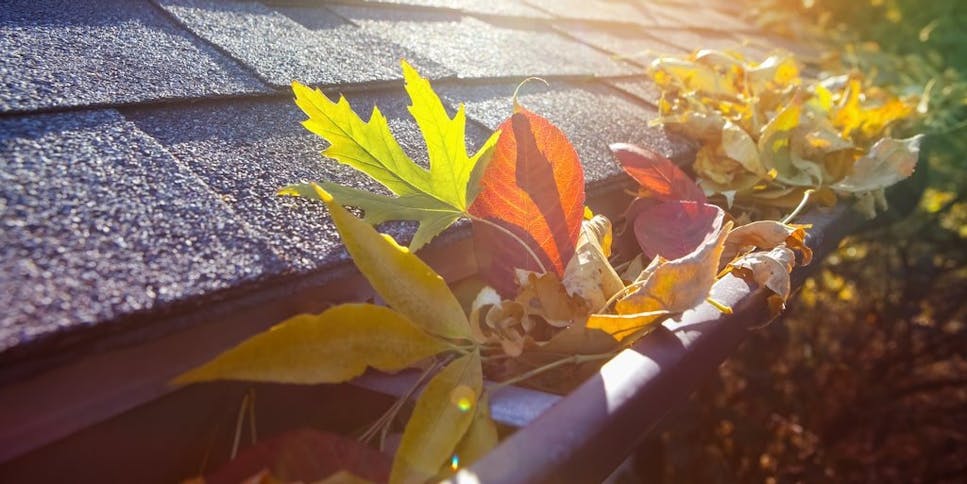 Clear gutters
Remove leaves, moss, mud and other debris which has built up in drains and gutters, as this could lead to them collapsing. If you're not confident doing this yourself, you should be able to get a professional gutter clean for around £130.
Make sure fences and gates are secure
Fences and gates can be susceptible to bad weather, and especially strong winds. Make sure posts are sturdy and that there are no panels missing or that need repairing.
Cut back overhanging branches
Trim back any nearby trees or overhanging branches that could cause damage if they fell.
Put outdoor furniture away
Move garden furniture into a shed or storage area. Also stow away outdoor items, such as bins, trampolines, barbeques and plant pots.
Give your boiler the once-over
If your boiler packs in over the winter, it can be a nightmare if you're left without heating. It can also be  a disaster for your bank balance, as if you need a completely new model, you could be looking at a bill of as much as £3,000.
If your boiler has a pressure system, check it regularly. If required, adjust it to match the manual recommendation. Also inspect it for any signs of leaks or damage.
Get your boiler serviced annually to ensure it's running safely. Always use a Gas Safe engineer. You should be able to get a service for around £60.
Give some thought to boiler cover, too, in case of a breakdown.
Bleed your radiators
Go from room to room bleeding all your radiators to ensure they are heating your home with maximum efficiency. Move sofas and other items of furniture so they are not blocking radiators. Keep them clean, too, as layers of dust can prevent heat from escaping effectively, meaning radiators will have to work harder to warm the room.
Get insulation for your pipes
Burst pipes can be a big problem during the colder months when temperatures plummet.
To reduce the risk of your pipes freezing – causing warps or cracks – make sure pipes are insulated. Invest in foam tubing that wraps around the pipes, to protect them from extreme temperatures and keep your water hot.
While you're at it, invest in insulating jackets for your water tanks and cisterns, too.
Draught-proof your home
Put draught excluders in front of doorways and buy brushes to add to your letterbox to keep out cold air.
Buy foam and rubber strips to fill gaps in doors and windows.
Get your chimney swept
If your chimney is full of debris, there's a risk of fire. Book the chimney sweep in now. Expect to pay around £50. Look for a sweep registered with the National Association of Chimney Sweeps.
Dig out your documents
As we head into winter, this is a good time to go through your home insurance and check the details are accurate and up-to-date.
Home insurance is designed to cover unexpected and unpredictable events, as opposed to general wear and tear, so read through the Ts and Cs of your policy to ensure you know what you are – and are not – covered for.
If in doubt, speak to your insurer.
If your insurance is up for renewal, don't auto-renew. Shop around and see if you can make savings.
When searching for a new policy, choose carefully to ensure your cover adequately meets your needs.
With MoneySuperMarket, you could get a home insurance quote in just five minutes and could save up to £110* on the cost.
*51% of consumers could save up to £110.66 a year on buildings and contents insurance. Consumer Intelligence, July 2021.