Five tips to manage your post-lockdown finances
How to make the most of things opening up – and stay on top of your money too.
The sun is shining, lockdown is easing, and life is returning to the UK's streets.
It's a scenario that many of us have been looking forward to for a long time. But now it's a reality, we're also having to adjust to how expensive our pre-pandemic 'normality' can be.
Whether you're diving headfirst into socialising and spending again, or just easing yourself back in gently, it's a good time to take a fresh look at your finances.
Here's five tips to get your money on track, so you can get back to enjoying the things you've missed most.
1. Reset your budget
Another new reality (although one we have hazy memories of) means it's time for a new budget.
First things first. Don't be too hard on yourself if you've blown your current budget over the last few weeks. The triple threat of easing restrictions, some warmer weather (finally), and the fun of Euro 2020 was always going to be dangerous for our dust-laden wallets.
Instead of beating yourself up, set a fresh budget that takes your new situation into account. A handy tip is to split your outgoings into categories and set a monthly budget for each one, like this:
Your fixed needs: Your mortgage or rent costs, utility bills and minimum payments on any credit accounts – plus childcare and transport costs if you're heading back to work.

Your flexible needs: The things you can't live without but could cut costs on. That's your essential weekly shop (including food and toiletries) plus personal care like haircuts.

Your wants: Your guilt-free fun fund for the things you want, but don't actually need. That's going/eating out, takeaways, clothes, holidays and the like.
Digital banks like Starling and Monzo allow you to set up a separate 'pot' for each category, or you can set up separate current accounts. Just remember to put money into each one when you get paid (setting up a standing order might help).
While you're looking at your outgoings, it's worth checking if you can cut costs by switching energy provider, changing your broadband deal or finding a cheaper phone contract.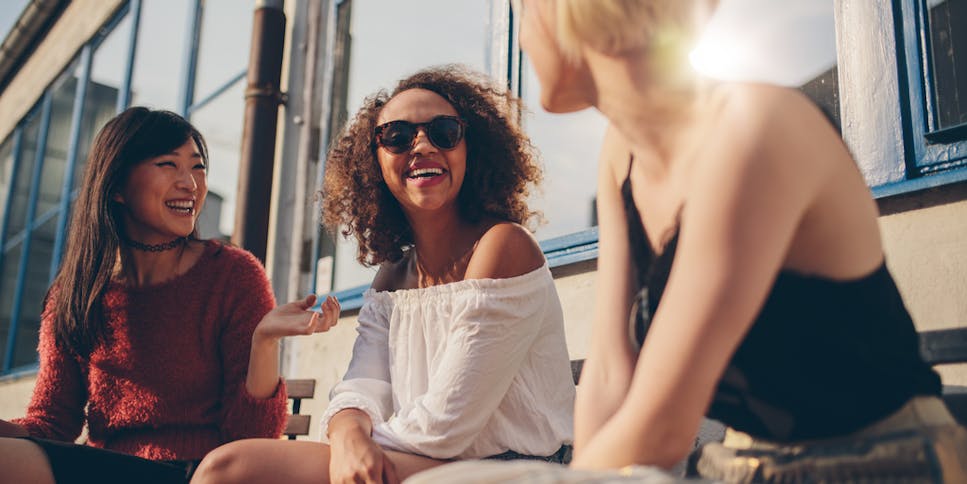 2. Prioritise your repayments
Many of us have had our jobs and incomes disrupted by multiple lockdowns, and plenty have had to take up payment breaks on things like mortgages, credit cards or other debt repayments to cope.
Payment breaks are short-term solutions – so as lockdown eases, they're coming to an end. If you had to take up a payment holiday, make sure you know when it's ending.
It's also worth double-checking what dates your repayments are due, and how much they'll be. Your payments might have increased, or your repayment term may have been extended – so check in with your lender to be sure.
If you're worried about the cost of your repayments when they restart, get in touch with your lender as soon as possible. They should offer you tailored support based on your circumstances.
3. Save, but be realistic
Whether you've been lucky enough to save more money than usual during lockdown, or found things harder, now's the ideal time to take a fresh look at your savings habit.
If you've been saving more than usual, it could be wise to adjust your savings goals. The opportunities for spending are much greater now – so be realistic about the amount you can put away. Saving a bit less will allow you to continue a good habit, without setting yourself up for failure.
Don't despair if you've struggled to save. Instead, try to start small and develop a regular habit. Go through your budget and work out an amount you know you can save each month, then shift this money into a savings account on the day you're paid.
You could also try squirrelling away spare change using an app-based solution. Digital banks like Monzo and Starling, plus savings and budgeting apps like Plum and Moneybox all allow you to round-up your spending transactions to the nearest pound – with the extra pennies going into a savings pot or account.
However you choose to save, make sure you're getting the best return on your cash. Savings rates aren't good right now but don't settle for a terrible rate. You can compare savings accounts from a range of providers on our savings page.
4. Stick with the good habits, ditch others
We all had to change our spending habits during the pandemic. With most of our normal opportunities for spending removed, lots of us have got used to some handy lockdown savings.
It's worth thinking about what habits you think you could stick with. Whether it's cutting out takeaway coffees in favour of brewing your own, working out at home instead of paying for a gym membership, or even cutting your own hair, there might be some outgoings that you haven't missed.
You might also have developed some spending habits that you'd be better off without now that things are opening again. Lots of us fell back on online shopping and food delivery apps (we were "championing local businesses" after all…) to cope with our new reality. With loads more brick-and-mortar businesses we want to support open now too, it might be time to reduce the habit. Small changes are the key here again, sticking to a food budget and cooking at home in the week is an easy way to free up more money for your fun fund.
5. Save on socialising
After a year without much 'real' socialising, there's no doubt we all deserve the chance to enjoy seeing friends and family in a zoom-free setting once again. But that doesn't mean we can't be savvy with how we spend our cash.
As well as having a fun fund, it's a good idea to set aside a certain amount for any big events you've got lined up.
There's also plenty of smart ways you can cut the cost of socialising. Whether it's using vouchers for cheaper meals out or using a food waste app like Too Good To Go for discount supplies to take on a picnic in the park, there's lots out there.
Finally, it's important to be honest (and considerate) with your friends and family when it comes to spending on socialising. Whatever your financial situation is like, don't assume everyone else is in the same boat. Talking about money with your mates can feel weird – but being upfront with how much you can afford to spend will help avoid awkwardness down the line.
Either way, the pandemic has opened many of our eyes to cheap and free forms of socialising options. Try to keep some variety in your social calendar, with a mix of events where you allow yourself to spend, and some where you keep things cheap with a park picnic – or the classic, a walk and talk.