Face your money fears
Got some money frights? Fear not. There's plenty you can do
It's easy to put it off, but facing your money fears is the first step to shrinking them down to size.
Here we take a look at the steps you can take to help combat some common financial worries.
Running out of money before payday
Do you sometimes find your salary has disappeared long before the next payday?
Solution: Do some serious budgeting
Sit down and draw up a spreadsheet showing all the money you have coming in and going out every month. Remember to include all your household bills, your rent or mortgage, debt repayments (such as cards and loans), as well as your day-to-day spending.
By organising your finances and having a budget, you can get a greater understanding of what you can afford.
Review regular outgoings, such as your broadband and mobile phone, to see if you can make savings.
Never allow insurance policies to auto-renew. See if you can trim your bills by shopping around for policies, such as your car and home cover.
Try down-shifting to cheaper brands at the supermarket. Cut back on going out to expensive restaurants and invite friends to dinner instead.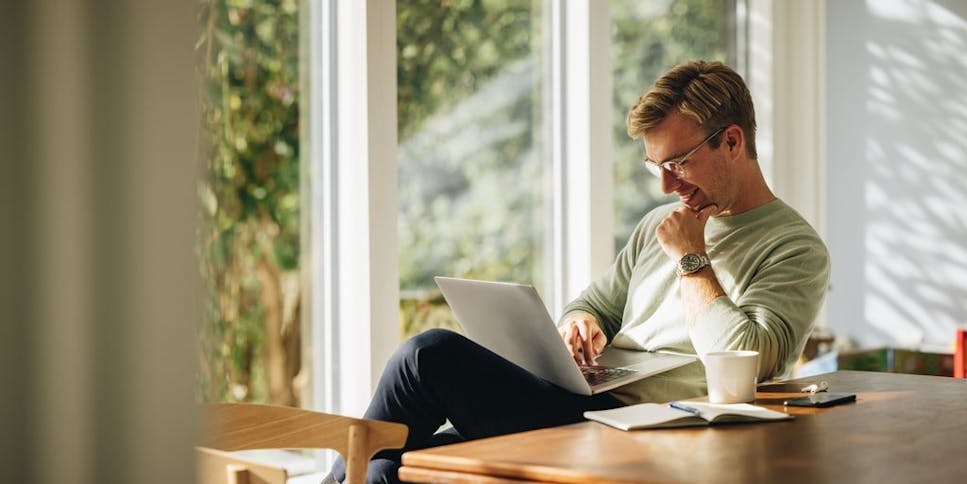 Not being able to clear debts
Feel as though your credit cards are a weight around your neck?
Solution: Get a 0% balance transfer card
Make your debts as pain-free as possible by shifting your card balances onto an interest-free balance transfer card deal.
This will give you the breathing space you need to pay off what you owe, taking the pressure off.
Do all you can to clear your balance by the end of the 0% period, as interest could rocket at that time.
If you've still got debts you need to clear, be prepared to switch again. But remember: your debts will have to be paid off eventually.
Losing money to scammers
We are seeing high levels of fraudulent activity relating to cards and online bank accounts right now.
Plus, since the start of the pandemic, we have also seen an increase in scammers targeting people online via impersonation scams, romance fraud and investment scams.
Solution:Take steps to protect yourself
Make sure both your smartphone and laptop have security software installed. Check your bank statement regularly. Keep an eye out for any unusual transactions.
Be on your guard if someone contacts you out of the blue, and don't proceed with any transaction if you feel at all pressured into buying. Remember the old adage: if something sounds too good to be true, it probably is.
Struggling to save
Right now, with household finances being squeezed by the increased cost of living, you may be finding it hard to slot money into savings.
Solution: Take small steps
Set up a direct debit to go from your current account into a savings account the day after you get paid. That way, you'll hardly notice the money leaving your account.
Also take advantage of 'round-up' savings accounts and tools. These are now offered by a number of banks and other providers. They work by rounding up your transactions, and 'sweeping' the money into a separate savings. Others use clever algorithms to work out what you can afford to save, and then move the money for you.
This means you end up putting cash aside without even realising you're doing so.
Concerned that savings are being eroded
With inflation still high at 3.1%, and interest rates currently at rock bottom, you may be worried about your savings getting eroded.
Solution: Move your money to the highest rates you can find
Right now, there's a wide choice of cash savings deals, and some great rates up for grabs.
If you're able to lock your money away for a year, you could get a rate of just over 1.5%. And, with talk of the base rate rising, this could be a sensible period to fix for. In 12 months' time, there's a good chance rates will be higher for when you're ready to fix again.
Equally, if you're unsure about being able to tie up your cash, there are some decent rates currently available on notice accounts. You could get a rate of 1.06% on an account requiring just 120 days' notice.
The best approach is to shop around to find the best rates currently available.
Not having enough saved up for a comfortable retirement
Worried that you don't have a decent nest egg squirreled away for when you stop working?
Solution: Save into a pension
The allowances and reliefs that come with pensions make them the most attractive way to invest for retirement. The Government contributes to your pension in the form of tax relief. If you are a basic-rate taxpayer, for every £80 you contribute, the Government will top it up to £100. If you are a higher-rate taxpayer, every £60 will be topped up to £100.
If you're in a workplace scheme, you'll benefit from employer contributions. Be sure to take advantage.
Also remember to increase your contributions on a regular basis. A good tip is to set contribution levels as a percentage of your salary. That way, each time you get a pay rise, your pension will get a boost.
What's going to happen when you're no longer around
Without a will in place, you risk your assets being shared out not as you would wish, but according to laws known as the 'rules of intestacy.'
Solution: Write a will
Although it will be a difficult conversation to have, it's important you discuss your wishes with your loved ones so that they know what to expect. Approaching the subject as early as possible will also prevent issues and conflicts from developing further down the line.
Note that there can also be financial benefits to planning in advance and getting a will drawn up, including how and when to pass on inheritances. It pays to be prepared.