Due an MOT test? Here's how to prepare your car
Due an MOT test? Here's how to prepare your car
If your car is soon to celebrate its third birthday, forget the cake and balloons – instead, it's time to start thinking about taking your vehicle for its very first MOT test. An MOT becomes an annual requirement once your car is three years old.
The MOT requirements were significantly overhauled in 2018 with three new fault categories – Dangerous, Major and Minor.
Providing your car passes its test, you will receive a certificate that shows your vehicle is roadworthy and meets a number of environmental and safety standards. If you don't have a valid MOT certificate, you won't be able to tax your car – and without a tax disc, you won't be able to legally drive your car. It should also be noted that without an effective MOT, your car insurance will be not be valid.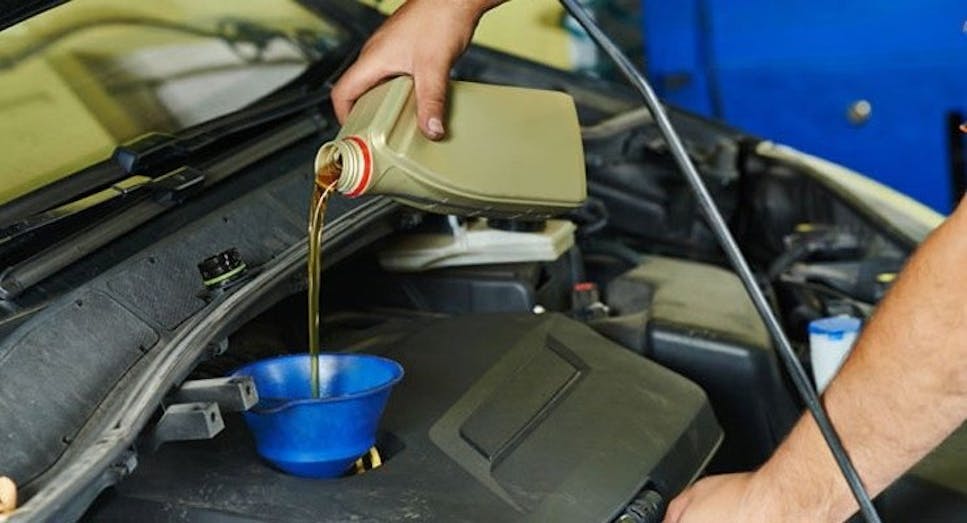 What is covered in the test?
The MOT test will take around 45 minutes to an hour. The garage will check the car brakes, steering, suspension, battery, speedometer and airbags. It will also check whether there is any serious damage to the car's bodywork and that the petrol cap and the exhaust are both secure.
The car's tyres will be examined, along with the lights, mirrors and doors, seatbelts and licence plates, windscreen and wipers.
New MOT changes – what do I need to know?
Since 2018 an MOT test now checks for daytime running lights (if you have them), underinflated tyres and contaminated brake fluid – plus any other miscellaneous fluid leaks.
Any defects discovered in the MOT test will be classified as Dangerous, Major or Minor. Unfortunately Dangerous or Major flaws will see your car fail its MOT. But a Minor defect will allow your car to pass, though you must get the defect fixed as soon as possible.
In addition, MOT testers still issue 'advisories' – that is, a warning that a current defect may become more serious in future. An advisory doesn't mean your car will fail its test, so don't panic.
Any other changes to anticipate?
Yes. There's tighter controls on diesel cars with diesel particulate filters which stores your car's nasty exhaust soot. If there's any smoke emerging from the exhaust then your car may fail its test.
Also, cars, vans, motorcycles and other light passenger vehicles won't need to undergo an MOT if they're more than 40 years old and have not been substantially changed.
You can check the date the vehicle was registered online.
How much will it cost?
The cost of the MOT can vary depending on the garage, but there is limit on how much you are allowed to be charged – this is currently £54.85 for cars and £29.65 for motorcycles. You can view the full list of maximum fees here.
Preparing your car for its test
Although you may regard your car as a youngster, and therefore assume that it will pass its test with flying colours (after all, what could possibly be wrong with it so early on?), failure rates are actually pretty high at this stage, with around one in five cars failing their first MOT test.
The most common reasons for failure are lighting, signalling and brakes issues. Nothing will escape the testers' scrutiny, so it pays to be well prepared and ensure your car is in top-tip condition before you take it to the garage – especially as the scope of the MOT has just been extended, as Mark Hooson explains.
There are a number of checks you can carry out to help reduce the chances of your car failing its MOT. Firstly, check the lights are fully working. If any bulbs have blown, you can usually replace them yourself fairly easily.
Check the tyre pressure as well as the tread on the tyres, remembering that the legal minimum tread is 1.6mm. Cast your eye over the windscreen to make sure there are no cracks and ensure the wipers are working correctly.
You should also ensure the exhaust isn't leaking when you start the engine. In addition, it won't hurt to clean your car's licence plate and check it's attached securely, while also checking that the vehicle's horn, handbrake, seatbelts and mirrors all work properly. Top-up brake fluid, windscreen washer and oil levels too.
What happens if your car fails its MOT?
Unfortunately, no matter how much you prepare, your car may still fail its test. If this does happen, there is no need to panic! But do be aware that it will work out to be a more costly affair as you'll have to pay for the necessary repairs.
However, the good news is that providing you have these repairs done at the garage that carried out the test, you'll be entitled to a free retest, as long as it is done within 10 working days.
Even if the repairs were carried out away from the test centre, you can still have a free retest if it's done the next working day and if the cause of failure falls into a particular category. Take a look at the UK MOT website for more information.