Cut your energy bills before winter
We use more gas and electricity in the winter months, so autumn is the perfect time to switch to a better energy deal that gives you maximum value for money.
When it's cold and dark outside, we use more power to heat and light our homes. So as winter draws in, it makes sense to check you're on an energy tariff that offers the best value, to keep any seasonal bill increases to a minimum.
If you've never switched energy supplier or haven't switched for two or three years, you're likely to be one of the 60% of people in the UK on a standard variable rate (SVR), this means you might be paying far more than you need to on your gas and electricity bills.
In fact, switching from an SVR to a fixed tariff could save you hundreds of pounds a year. We calculate that savings of £238 a year are available to typical households with average energy consumption*.
A fixed tariff doesn't mean your bills are fixed – they'll still go up and down according to how much energy you use. But the rate you pay for each unit of energy won't change for the duration of your deal, which will usually be for 12 or 24 months.
So switch now, before the winter weather and freezing temperatures set in, and you could be better off when you turn on the heating.
*51% of customers that applied to switch via MoneySuperMarket could save at least £238.25, August 2019.
What about energy price caps?
The energy market regulator – Ofgem – maintains two price caps that are designed to limit how much people pay for their energy. One applies to standard variable rate or 'default' tariffs, the other to prepayment meter tariffs.
These caps are reviewed every six months. The main cap currently stands at £1,179 while the one for people on pre-payment tariffs is £1,217.
Despite the caps being in place, variable and default tariffs are substantially more expensive than most fixed-rate tariffs, which is why it pays to switch and fix.
The caps will be assessed again in 2020, with new limits taking effect from 1 April.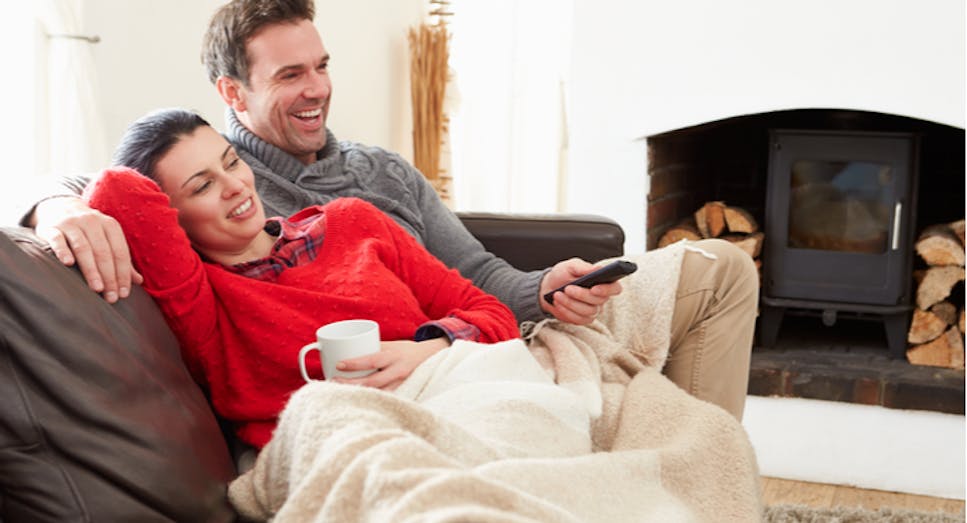 How do I compare energy deals?
It's not as complicated as you might think to compare energy deals. Start by telling us your postcode, which supplier you're currently with, what tariff you're on, and how much energy you use.
You should be able to find this information on your latest bill, but don't worry if you can't find it. We'll estimate your energy usage based on what you tell us about the type of house you live in, how many rooms it has, and how many people live there.
You'll see a list of tariffs, and you can click to get more information to help you decide.
How can I get a cheaper quote?
You can usually get a better deal if you:
Opt to manage your account online

Pay by monthly direct debit

Choose a fixed-rate tariff rather than a variable one

Get both gas and electricity from the same supplier (this is known as a dual fuel deal, but it's worth running quotes for single tariffs too as this can sometimes be the cheaper option)
Be aware that if you're currently on a fixed tariff, you might have to pay a penalty fee if you switch before the fixed period ends.
These fees can be as high as £30 per fuel, so if you switch both gas and electricity before the contract expires, you could have to pay £60 in exit fees. Don't forget to factor this cost in when you're weighing up your options.
However, your supplier has to inform you that your fixed deal is coming to an end between 42 and 49 days before the contract expires.
During this notice period, you can switch to a new deal with another supplier without having to pay any penalty fees.
When you've chosen a new tariff, just fill in a few more details and your new supplier will confirm the information about your new deal.
Your switch shouldn't take more than 21 days. But, if you change your mind, you can cancel your switch during the 14-day cooling off period.
There's no need to worry about any interruption to your energy supply when you switch, as there won't be any work done inside or outside your home. Your new supplier will sort things out with your old one, so you don't have to do anything.
Your new supplier will also let you know the transfer date, and will ask for meter readings.
It's important to give accurate readings, because they allow your old supplier to calculate your final bill, and help your new supplier to work out your first bill. This helps make sure you don't get charged twice for the energy you use.  
Your old supplier should send your final bill within six weeks of the switch. If they owe you money, you should get a refund within 14 days of the date of the final bill.
What if I've got a prepayment meter?
It's still possible to switch to a new tariff if you have a prepayment meter. You could switch to another prepayment deal, or you might want to consider switching to a credit meter.
To do this, however, you'll have to pass a credit check with the potential new supplier, and you may have to pay for the installation of a new meter in your home.
Switching to a new energy deal doesn't have to be a hassle, so why not run a quote and see how much money you could save?
Switch and save with Energy Monitor
Switching your energy supplier is quicker and easier with MoneySuperMarket's Energy Monitor. We'll let you know as soon as there's a cheaper tariff available for you, so you can effortlessly switch and save money on your energy bill.