Coronavirus and your family finances
Here's the latest information on how the coronavirus crisis might affect your financial situation
The global coronavirus pandemic has had a huge impact on our day to day lives – and also on our finances.
Now and always, it pays to ensure you are on the best deals for all household bills, from your energy bills to car insurance. You could save hundreds of pounds a year – and switching is super-fast and simple.
What government support schemes are available?
If you have lost earnings as a direct impact of coronavirus, a raft of government help is on offer. Here are the key schemes summarised:
If you are employed and furloughed, the Coronavirus Job Retention Scheme will pay 80% of your wages up to £2,500 a month. This scheme has been extended until the end of September 2021. From July employers will be asked to pay 10%, as part of the scheme, rising to 20% in August and September

If you are self-employed, you can apply for the Self-employed Income Support Scheme – a taxable but non-repayable grant. Grants will be paid in lump sum instalments each covering three months. The scheme is open until September. The fourth grant covers the three month period from February to April. It pays 80% of your average monthly profits, up to a total of £7,500. The fifth and final grant covers the period May to September and you can apply from July. It has the same terms, unless your trading profits have fallen by less than 30% in which case you will receive 30% of your average monthly profits. To qualify you will need to be currently eligible for the scheme and actively trading. Around 600,000 more self-employed workers should now be eligible for the scheme if they have submitted tax returns from the 2019-20 tax year

Firms in sectors which will be badly hit by the lockdown, such as retail, leisure and hospitality can apply for grants worth up to £9,000

A restart grant scheme was announced in the Spring Budget 2021 to help businesses reopening after lockdown from April. The grants are worth up to £18,000 for businesses in the hospitality, leisure and gyms and personal care sector and up to £6,000 for non-essential retail

The Coronavirus Business Interruption Loan Scheme  is now closed.

Alternatively, you can apply for the government's Bounce Back Loan which lends up to 25% of your turnover up to a maximum of £50,000. There is no interest or fees to pay for the first 12 months

Under a new Pay as you Grow system, repayment terms on both the Coronavirus Business Interruption Loan Scheme and Bounce Back Loans can be extended from six years to 10 if you are struggling

A government-backed recovery loan scheme will be available to all businesses from 6 April 2021, for loans from £25,000 up to £10 million. Government will guarantee the loans for lenders up to 80% of the loan value

The reduced VAT rate of 5% for the hospitality sector has been extended until September 30. It will then rise to 12.5% until April 2022 when it will rise to the standard rate of 20%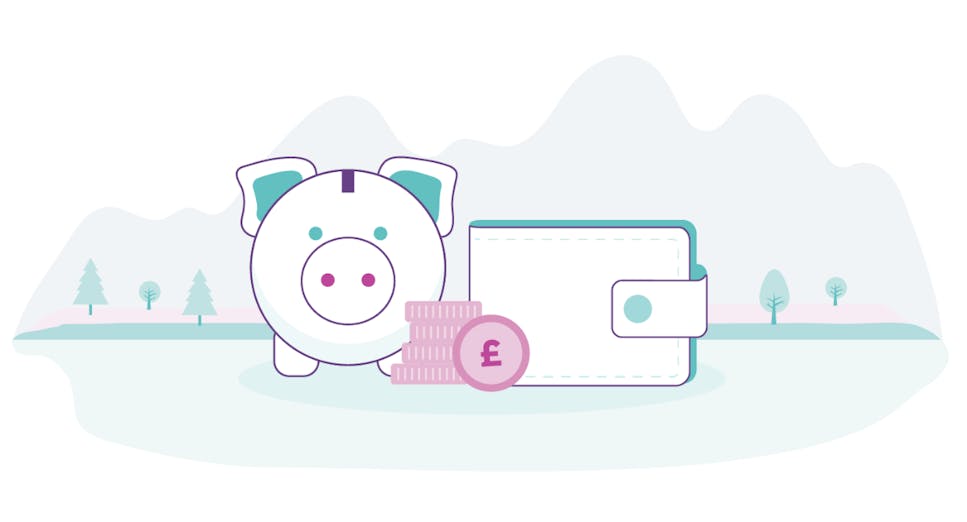 What payment holidays are available?
The financial regulator, the Financial Conduct Authority (FCA) has said lenders must help borrowers struggling with the financial impact of coronavirus, including offering payment breaks where necessary. We've set out the guidelines below:
Mortgages
Mortgage borrowers who are struggling financially due to the coronavirus pandemic should contact their mortgage lender and discuss their options.
It is no longer possible to apply for a new mortgage payment holiday. Any payment holidays currently in place will come to an end on 31 July 2021.
But if you are struggling with repayments – whether you're experiencing financial difficulties for the first time, or you're coming to the end of a mortgage payment holiday – your lender should offer you tailored support.
This support could take the form of:
making no payments for a temporary period 

making reduced payments for a temporary period

changing your mortgage term to make your payments more affordable 
Interest will continue to accrue during any mortgage holiday or tailored support package, which will be added onto your monthly repayments once they resume. Use our mortgage payment holiday calculator to see what your new repayments might look like.
Be aware that any payment holidays or deferrals could also impact on your credit file and credit score so ask your lender about this. This could affect your ability to borrow in the future.
For more information, head to our dedicated coronavirus mortgage guide.
Credit cards, store cards, and personal loans
From 1 April 2021 if you are struggling with debt repayments due to coronavirus on a credit card, store card or personal loan you should speak to your lender about getting tailored support.
This support will apply whether you are having payment problems for the first time, or you are coming to the end of a previous payment holiday.
The same applies if you are struggling to make payments on catalogue debt, buy-now-pay later loans, rent-to-own and pawnbroking.
Your lender should work with you to put in place a repayment plan that is reasonable and affordable based on your circumstances.
If you do need tailored support from your lender this could be reported on your credit file and may impact on your ability to borrow in the future.
Car finance
You can ask for tailored help with car finance repayments if you are struggling due to coronavirus. This applies to those experiencing difficulties for the first time or those coming off existing payment holidays.
Speak to your lender about getting tailored help and putting in place an affordable repayment plan. Since 31 January 2021 lenders can repossess vehicles for non payment but this should only be a last resort and you should, where possible, work with your lender to renegotiate the terms of your finance.
If your driving licence expired between 1 February and 31 December 2020, you were automatically granted an 11-month extension, starting from the date of expiry. Licences expiring now must be renewed as normal. Licences expiring now must be renewed as normal.
The government's six-month extension for MOTs due between 
Insurance premium payments
If you are struggling to make monthly payments on insurance premiums – which includes car, home, travel, life and critical illness and even boiler cover – you can contact your insurer and ask for help.
Your insurer should offer 'tailored' support, such as agreeing lower monthly payments, a change to your policy terms that results in cheaper premiums or a temporary payment holiday.
Interest on overdrafts
Get in touch with your bank if you are having financial difficulties with your overdraft. The FCA expects firms to provide 'tailored' support to customers who ask for help. This might include waiving or reducing interest payments on an overdraft, agreeing a plan to reduce the overdraft limit in manageable stages or support customers to reduce an overdraft by transferring the debt.
Customers who have had interest payment holidays on their overdraft already should speak to their lender if they are still experiencing difficulties. Banks are expected to continue to offer tailored support.
Where borrowers need further support or access tailored help for the first time this will be reflected on credit files.
Paying for your energy
If you have a prepayment meter which you are unable to top up due to having to quarantine, firms have agreed to load credit onto your meter either remotely or by posting a top-up card to your address.
If you have a standard credit meter (ie, you pay monthly for your energy once you have used it), your supplier must offer some leeway if you are unable to pay for reasons related to coronavirus.
Help will be offered on a case-by-case basis. There is information and support for businesses and consumers who are struggling with energy bills.
Paying for your broadband
If you are struggling to pay your broadband bill, get in touch with your provider. The industry regulator, Ofcom, says broadband companies should work with customers where they are struggling to pay as a result of coronavirus.
Some providers, including BT/EE, Openreach, Virgin Media, Sky, TalkTalk, O2, Vodafone, and KCOM, have also agreed to remove data allowance caps on all existing fixed broadband services, as well as offer improved mobile and landline packages.
If you are vulnerable or self-isolating your provider should alternative methods of communication wherever possible if it's unable to carry out repairs to fix broadband and landlines.
You will still be able to switch broadband provider as the process is usually carried out remotely.
If you are switching from a cable supply however, there could be a delay due to a backlog of requests resulting from lockdown.
What other help is available?
The government has introduced other concessions too, designed to get people over both the immediate and ongoing financial effects of coronavirus.
For renters
Government has laid out detailed guidance for renters and landlords in the pandemic.
Since 29 August 2020, with the exception of the most serious cases, landlords are not able to start possession proceedings in England unless they have given their tenants six months' notice.
Government has said it's important that landlords offer support and understanding to tenants who may see their income fluctuate during the pandemic.
In Wales and Scotland, tenants must already receive a minimum six months' notice while in Northern Ireland it's 12 weeks.
Private and social housing tenants in Northern Ireland and Scotland will continue to be protected from eviction until 31 March 2021.
For property buyers
The starting threshold at which stamp duty kicks in has been lifted from £125,000 to £500,000 in England and Northern Ireland until 30 June 2021, saving buyers up to £15,000.
From June the threshold will fall £500,000 to £250,000 until the end of September 2021, when it will then go back to the standard £125,000 nil rate band on October 1.
The threshold for the equivalent property taxes in Scotland has been raised to £250,000 until March 31 when it will revert to the standard nil rate band threshold of £145,000. In Wales the nil rate band threshold for equivalent property and land tax will fall from £250,000 to £180,000 on 1 April 2021.
Find out more about stamp duty and the temporary changes with our guide.
For efficient home improvements
Homeowners and landlords in England can apply for a Green Homes Grant from late September to put towards the cost of energy-efficient improvements.
The scheme will pay two-thirds of the cost, capped at £5,000. Low income households will be able to claim for the full amount of the work up to £10,000.
How can I reduce my household bills?
Irrespective of coronavirus, there are a few simple – and free – measures you can take of your own to reduce the money that leaves your household.
Switch your energy
You could save £200* a year by switching to a better deal. The process takes around five minutes and, as the new provider will use the same pipes and meters as your current one, your energy supply won't be disrupted.
*Based on savings made by 30% of consumers that applied to switch via MoneySuperMarket, August 2020 – July 2021, with the estimated annual cost adjusted for the October 2021 Ofgem price cap. GB only.
Don't auto-renew your home and car insurance
The same rules apply to insurance for your car and home insurance. Switching is likely to work out a lot cheaper than auto-renewing your current policy – in fact, for motor cover alone, you could save up to £301** a year.
**51% of consumers could save up to £301.64 on their annual car insurance premiums. Consumer Intelligence, January 2022. UK only.
Pay less for debt
If you're paying expensive interest on credit card debt, consider switching the balance to a 0% balance transfer card. It means you can spread out the cost – for more than two years in some cases – without paying interest.
The new card will need to be from a different provider, so check your eligibility before you apply. You may also be charged a transfer fee depending on the deal.
Borrow cheaply
If you really need to borrow, don't pay more for the debt than you need to. Consider a 0% purchase credit card, a 0% money transfer credit card or using an interest-free overdraft.
Switch mortgage deals
If your current mortgage agreement is due to expire, look at remortgaging to one with a lower rate of interest. Alternatively, find out if your current lender can offer a better deal – known as a product transfer. Savings can amount to hundreds of pounds a month depending on the size of your loan.
If you are worried about money
Even if you've taken advantage of all the help you can, you may still be struggling to make ends meet – especially if you have been long-term furloughed or lost your job entirely. Equally you may be worried what will happen when available government help and schemes come to an end.
Worrying about paying bills can feel crushing – but take comfort that you are far from alone. Free, expert and impartial help is available through registered charities such as StepChange.
Visit its website or call its experts for free on 0800 138 1111. They will tailor advice to your individual situation and provide help for as long as you need it.
The charity has warned that it's encountered imposter firms which are most prevalent online – so ensure you click through from the link provided, above.
Coronavirus and travel
Travel and overnight stays in self-catering accommodation (single households only) within England could be allowed from April 12 (if Government sticks to its current roadmap for ending lockdown). This if for people living in England. The rules and dates for Wales, Scotland and Northern Ireland are likely to vary slightly.
English hotels, B&Bs and hostels could then open from May 17, along with overseas travel, although government has said this is subject to review.
If you do need to travel overseas before restrictions ease (and are legally permitted to do so – due to work or education, for example), even if you are returning to a place you've visited before, you should look at the rules in place – such as quarantine and testing - at your destination and the Foreign, Commonwealth and Development Office (FCDO) travel advice.
You'll find more information around travel and travel insurance in our guide.