Common errors that could affect your credit score – and how to correct them
Got a lower credit rating than you'd expected? Here's some of the things that could be having an impact
The best way to spot if any errors are damaging your credit score is by keeping a close eye on your report.
Your credit report is a kind of 'financial CV' which holds details of your outstanding credit, as well as details of your past behaviour with credit products, such as cards, overdrafts, loans and monthly utility accounts.
The higher your score, the more likely you are to be offered cards and loans with cheaper rates in the future – and the more you're likely to be able to borrow.
If, however, your credit score gets negatively impacted, this might mean you are unable to qualify for credit when you need it – or won't qualify for the best deals.
Keeping tabs on your report will not only help you notice any errors that could affect your creditworthiness, but could also help you spot fraud.
How can I check my credit score?
You can find out your credit score by getting a copy of your report from a credit reference agency. The three main ones are TransUnion, Experian and Equifax.
The most basic, statutory version of the report costs just £2. More comprehensive versions are available, but will cost you more.
Here at MoneySuperMarket, our Credit Monitor tool lets you see your credit score and report for free.
The tool also gives notifications when your score changes, and personalised tips on how to improve your score.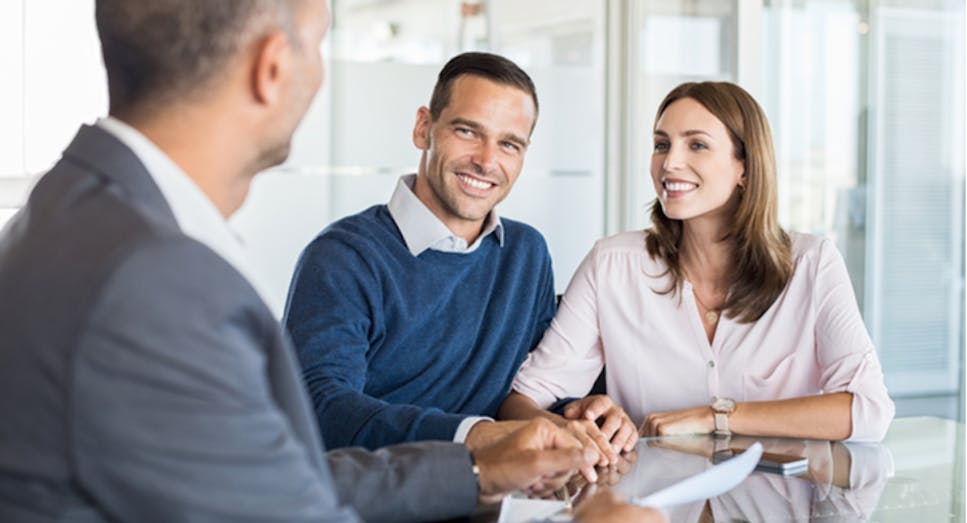 Check for errors
Once you've got a copy of your report, you need to go through it with a fine-tooth comb. If there are any errors, these could have an impact on your credit score.
Common errors include missing information, outdated information, or things you don't recognise.
Here we take a closer look at some examples:
Not having updated your surname after tying the knot
If you've recently got married, but haven't updated your credit report with your new surname, this could have an impact on your credit rating. The key is to make sure your details are up-to-date, and also to create an 'alias' link to show you are the same person, but with a new surname.
Not having updated your address after moving house
Another common error involves somebody moving home, but failing to change the address on their credit report. If your address is incorrect, your credit score could be negatively impacted. To fix this, ensure that you're registered to vote at your current address, and that all your accounts are registered to this address too.
Missing bill payment still showing despite having been paid
If your report shows a missed bill payment – even though you know you managed to pay it on time – this could affect your credit score. So, if you know that this information is incorrect, you need to get it amended.
County Court Judgement still showing despite having been settled
You should also check carefully to see if there are any CCJs still on your report if you know you managed to settle them in the required time. If you paid the CCJ in full within a month of the judgement, and a Certificate of Cancellation or Satisfaction was issued, you can apply to have the CCJ removed from your credit file.
County Court Judgement has been made in error
If you think a CCJ has been made in error, you should contact the county court in question and ask for it to be withdrawn. If the court agrees, the CCJ will be cancelled and won't show up on your credit report.
A loan or credit card you don't recognise
If you notice a card or loan on your credit file that you didn't apply for, you need to take action quickly, as it could be a sign you've fallen victim to fraud. While you won't be responsible for that borrowing, it could affect your credit score – so you need to get it sorted as quickly as possible. Speak to the credit agency, and report any fraudulent activity to Action Fraud.
Take steps to get errors corrected
Your credit score belongs to you, and you have a right to make sure all the information on your file is accurate and up-to-date.
If you think there's a mistake on your credit report, you can raise a dispute with your agency.
They should take steps to put it right.
What if I can't get an error fixed?
If you're unable to get a mistake fixed, you are within your rights to get a 'Notice of Correction' added to your file. This is a short explanation summing up what happened.
You do not have to pay for this service. Any lender looking at your report must take the 'Notice of Correction' into account.
How to improve a poor credit score
If, despite getting any mistakes and errors on your credit file corrected or fixed, you still have a poor credit rating, all is not lost.
There are lots of simple steps you can take to nurture your credit score and help make it grow
Make sure you are registered on the electoral roll at your current address. You can do this using the 'register to vote' service

Take care to use credit responsibly

Ensure you make all bill payments on time. Set up direct debits to make life easier

Try to pay off debts in full each month

Stay within your agreed overdraft or credit limits

Avoid making multiple applications for credit in a short space of time. Make use of tools, such as MoneySuperMarket's 'loans eligibility checker.'

Close down any credit accounts you no longer use