Climbing up the property ladder
Moving up the property ladder is always a big step, whether it's your second, third, fourth or fifth home, but there are ways you can make the process less stressful.
Since the credit crunch hit the property market in 2008, first-time buyers have tended to receive most sympathy. Even with a 10% deposit, which, on the average-priced property amounts to more than £16,000, mortgages can be almost impossible to come by – leaving many would-be first-timers destined to a lifetime of renting…
However, recent research by Lloyds TSB has revealed that those looking to buy their first home are not the only ones struggling.  The bank's 'Second Steppers'  report, found that 19% of people already living in their first home and looking to move on, simply do not have enough equity to do so.
Mind the gap
The average second home is priced at £48,216 more than the average first home, which is a hefty 32% increase. But, if you are determined to move onto the next rung of the property ladder this year, there are ways and means of increasing your chances of success…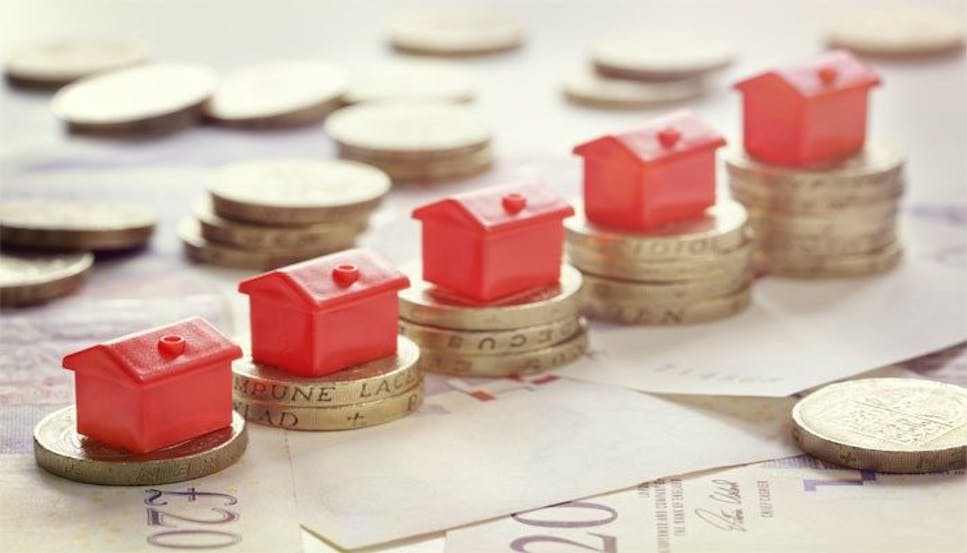 Get an idea of your home's value:
The boom years of the property market probably do not seem that long ago to second-timers – but times have changed, so it's essential that your price your current home realistically.  Before you go ask an estate agent for a valuation, check out its up-to-date potential value online. Websites such as Propertypriceadvice.co.uk provide a lower, higher and average valuation depending on confidence and activity in the market – very useful to have up your sleeve before proceeding.
Be prepared to take a price cut:
Last year the property market was particularly slow, with buyers and sellers thin on the ground. For example, property transactions below the £120,000 mark fell by 14% during the year – and for those homes priced between £120,000 and £200,000, by 13%. However, just 13% of people will reduce the asking price if they can't sell their home at the current price, according to the Lloyds TSB research, meaning they could be stuck where they are. If your home isn't budging, reducing the price might be your only option.
Try to keep the value to under £250,000:
With the average home mover anticipating they will spend £5,423 on moving costs alone when they buy their next home, the last thing anyone wants to do is pay more in Stamp Duty than is absolutely necessary.  The tax jumps from 1% to 3% as soon as you break through the £250,000 mark on your new home, so try to keep under the threshold by shopping around and, of course, negotiating.
Only first-time buyers who have never owned a property before are exempt from paying Stamp Duty on properties costing up to £250,000, and this exemption only applies until March 2012. If you are buying with someone else, they must never have owned property before either for the tax perk to apply.
Carry on saving:
Home movers looking to get onto the next rung of the property ladder often have less equity in their current properties than they might have had a couple of years ago. This means they may need to rely on savings to boost the amount they can put towards their next home.
All buyers need at least a 10% deposit to be able to move home – and this will translate into a bigger sum of money on your second home than on your first. Despite this, the Lloyds TSB report found that 43% of those looking to buy their second homes have not increased their savings since moving in.
Keep the cost of your new mortgage to a minimum:
If you are buying a bigger property than your current home, you will almost certainly need a larger mortgage to bridge the way – which makes sifting out the cheapest deals possible for your circumstances especially important.
Kevin Mountford, head of banking at moneysupermarket.com, said: "With inflation rising fast, interest rate hikes could be just around the corner. Especially when taking on a bigger mortgage, borrowers really need to think about if they could factor these rises into their monthly budget. If this does not look plausible, an affordable fixed rate deal is the only option."
If you can only muster a 10% deposit to put down on your new home, Newcastle Building Society is offering a 5.15% fixed rate for two years, with a reasonable £894 fee. For a lower fee of £99, HSBC is offering the same deal at the slightly higher rate of 5.49%.
Bear in mind that, according to experts, many 90% loan to value mortgages are still being rejected. If this is the case, see if you can negotiate with your existing lender as they may be more sympathetic than a new provider, especially if you have a good track record.
It's worth noting that, if you are with Nationwide, you can move with just 5% equity, while Lloyds TSB's new Equity Support Scheme now allows customers to move without increasing their existing levels of borrowing and channel any additional funds in to their new home instead. They will also be able to take the same mortgage rates with them.
Wait and don't worry:
In this day and age, being a property owner at all puts you firmly among the privileged so, even if you can't upgrade when you want to, don't feel too disheartened.  Recent figures indicate little movement in the property market anyway – prices dropped an average 0.1% in January according to Nationwide – so waiting until this time next year, when you have more savings under your belt, and property prices could have fallen further, may not be the end of the world.
Please note: Any rates or deals mentioned in this article were available at the time of writing