Can you cancel your phone contract if prices rise?
If you're on a mobile phone contract and the provider puts its prices up, frustratingly there's not an awful lot you can do about it right now – but the winds of change are blowing.
The telecoms industry regulator Ofcom is looking to put a stop to in-contract price hikes this year, and has provoked mixed reactions from the likes of O2, Vodafone, Three and the rest of the big networks.
So, is a ban on mid-contract price rises likely? Do you know where your network stands on the matter? And can you cancel your contract if prices rise? Here are the answers to those questions.
Exit without penalty
All of the major mobile phone networks have, at some point, increased prices for their pay monthly customers. According to consumer group Which? this collectively costs contract customers almost £150million extra per year.
Right now, if your network puts up its call, text or data charges, regardless of what it says in your contract, you can either pay up or cancel your contract - but the latter option can be pretty expensive.
If you want to terminate a contract before its scheduled end date, most networks will ask you to pay a cancellation fee equal to the total of the remaining months' charges. So, if you pay £40 per month and you have six months remaining on your contract, the cost of 'buying out' would be £240 (40x6).
In January, Ofcom launched a consultation looking at how to protect consumers from price rises during fixed contracts for landline, broadband and mobile services. This was prompted by the 1,644 complaints it received from consumers about changes to their terms and conditions between September 2011 and May 2012.
Ofcom proposes that consumers should be allowed to exit a contract without penalty if the provider introduces any price increases during the term of the contract.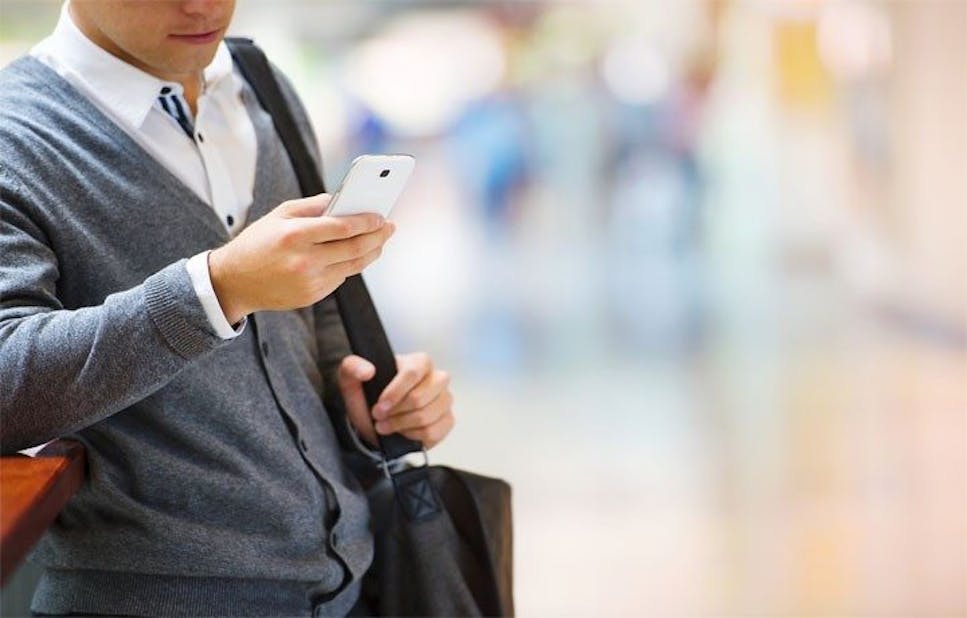 What do the networks think?
Three supports Ofcom's proposals, but with the caveat that it has no control over increases to 'out of bundle' charges, such as 118118 (directory enquiries). It says forcing networks to fix out-of-bundle charges would push up prices for all customers.
A Three spokesperson said: "Mid-term contract price rises are becoming a threat to transparent pricing and open competition, making it harder for consumers to make an informed choice.
"Ofcom should take this opportunity to ensure consumers are treated consistently and that all operators price their recurring monthly charges for the length of the contract period."
Vodafone isn't opposed to regulation which limits core price rises within the fixed terms of a contract, but it echoes Three's concerns on out-of-bundle charges and is worried about how Ofcom would implement its proposals.
A spokesperson said: "Under Ofcom's proposals we would have to notify customers of any change in any of these third party prices unless we wanted to absorb the increase ourselves. This would result in hundreds of texts being sent every year to customers. Essentially, Ofcom is telling us it wants us to spam all our customers."
A spokesperson for Everything Everywhere, the parent company of Orange and T-Mobile which operates as a stand-alone brand under the EE banner, said: "We work hard to keep price rises at a minimum but RPI (Retail Prices Index) increases and other cost increases have driven up prices in many sectors, from food, to energy, to petrol - and our business and the telecoms sector in general are not immune to these.
"We also launched the 'Fix Your Monthly Plan' option earlier this year offering customers certainty that the monthly cost of the plan will remain the same throughout the contract term."
A spokesperson for O2 said: "As a matter of principle, we think that the competitive process is the best way of securing good and efficient outcomes for consumers. Regulatory intervention, though undoubtedly always well intentioned, can sometimes lead to undesirable outcomes."
My network has put prices up, can I leave?
Most networks' terms and conditions actually state that they're free to increase prices as they please.
For example, Three's Ts & Cs reserve the right to "increase the fixed periodic charges for your Price Plan (if applicable) by an amount which is more than the percentage increase in the Retail Prices Index Figure (or any future equivalent) in any twelve month period."
What the networks are doing is perfectly legal because you signed a contract agreeing to these kinds of terms. But there are some tricks you can use to get around price rises.
You may not be able to cancel the contract without penalty, but some networks will allow you to downgrade your tariff to the next cheapest one. Depending on the network you're with, you could downgrade a tariff each month until you're on the absolute cheapest.
If you want to cancel and you're told you'll have to buy out, you could always recycle your current handset to offset the cost – provided you have an old back-up phone or you can go without one for a short while.
If you recycled a 16GB iPhone 4S in good working order with our recycling partner, mobilecashmate.co.uk, you'd currently get up to £200. Using the example of £240 to buy out from earlier, this would cushion the blow nicely.
As for walking away without penalty if prices rise, we'll have to wait and see what comes of Ofcom's consultation, which is now closed. A report is due to be published in June.Please note: Any rates or deals mentioned in this article were available at the time of writing. Click on a highlighted product and apply direct.